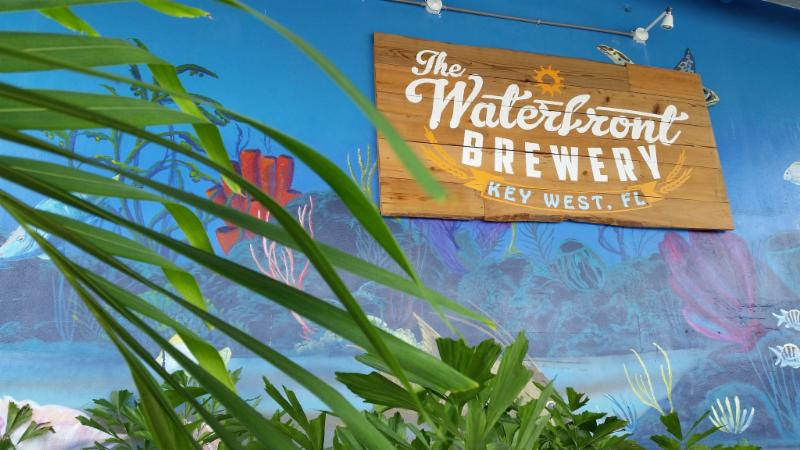 Quantum Key West Race Week has reached an agreement with the Waterfront Brewery in Key West, FL to host all shoreside activities for the 30th anniversary edition of regatta, scheduled for January 15-20, 2017. Located in the Key West Historic Seaport and Bight, the Waterfront Brewery has a spacious area for the nightly awards ceremony and morning weather briefings, and four big screen televisions and two projector screens to broadcast the daily video of racing.
"Moving the shoreside activities to the Waterfront Brewery will help enhance the sailors' experience of Key West Race Week," said Event Chairman John Fisher. "We'll be able to accommodate a great number of people and also host private functions in adjoining rooms. The new venue should be a great meeting spot."
The 30th anniversary of an event that started as a mostly fun series among casual racers and became the most important international regatta in the U.S. is shaping up to be memorable. The new venue brings the nightly action back to the waterfront, close to where many boats berth during the regatta. Quantum Sails, the international sailmaking company based in Traverse City, MI, is back as title sponsor and entries are building. Quantum's return is testament to the growth of Key West Race Week in the first year of management by the Storm Trysail Club. Total entries in last year's event grew by 15 percent from the previous year.
The regatta will host starts for IRC and ORC-rated boats as well as one-design classes. The Notice of Race outlines the deadlines for the entry fee, which is based on length overall and there are three different classifications: 18-26 feet LOA, 27-45 feet LOA and 46-85 feet LOA. Two other length designations are stipulated for the Performance Cruising Classes and include 19-45 feet LOA and 46-85 feet LOA.
"The cruising classes were a new feature at last year's Race Week and were enjoyed by the competitors, and we hope to attract more boats this year," said Dick Neville, the On-the-Water Director. "It's a way for the cruiser/racers who do the Ft. Lauderdale-Key West Race to stick around and enjoy a week of racing." For more information about Quantum Key West 2017, and results, photos, and videos from 2016 and other previous events, visit keywestraceweek.com.