By Sarah Doiron and T.J. Del Santo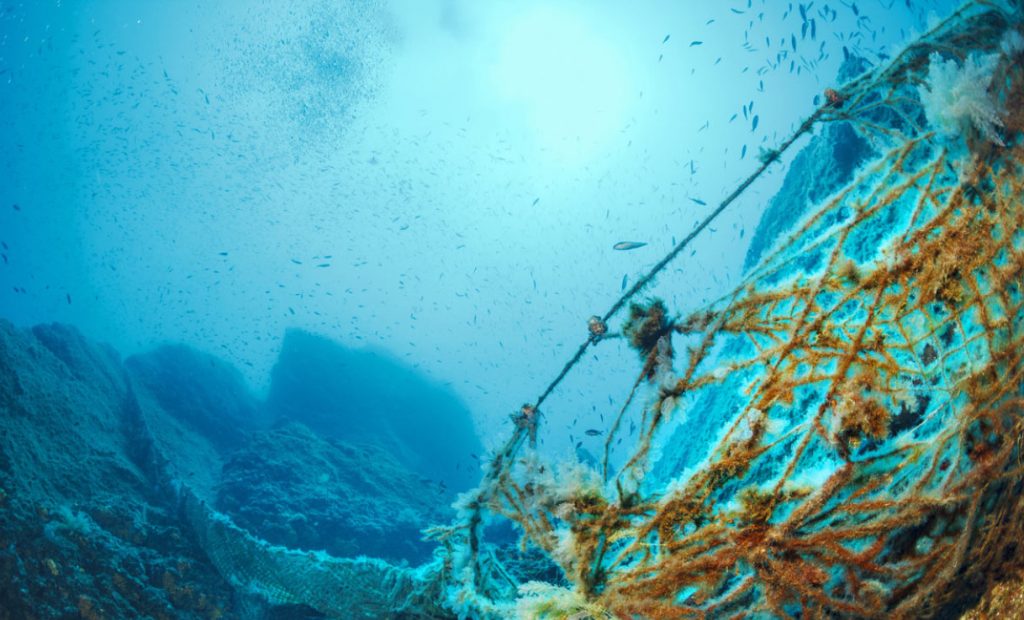 Abandoned fishing equipment, also called "ghost gear," has been plaguing Narragansett Bay for decades. That's why the Commercial Fisheries Research Foundation kick-started the arduous process of removing countless abandoned traps, rope, pots and nets from the bay floor.
The Commercial Fisheries Research Foundation started removing the discarded fishing tools this spring, according to Executive Director David Bethoney. To date, said Bethoney, their vessels have trawled the bay six times in search of ghost gear. The abandoned fishing equipment is plucked from the bay with grappling hooks, which are dropped down and dragged along the ocean floor.
"The [grappling hooks] usually catch on ropes that are still connected to traps," he explained. The goal, according to Bethoney, is to not only remove the ghost gear, but also determine how efficiently it can be pulled from the bay. "It [involves] a lot of physical labor, and it can be dangerous bringing this gear on board."
Bethoney said roughly 4,000 pounds of ghost gear and other debris have been removed from Narragansett Bay, including more than 100 lobster traps. The CFRF team has also uncovered some unique ghost gear, including an underwater surveying grid. Discarded fishing tools have been described as one of the most harmful forms of marine debris. Marine life including whales, dolphins and sea turtles often get entangled in discarded fishing nets.
Bethoney said ghost gear is also problematic for other fishermen, whose own gear can get caught on abandoned equipment as they're trawling the bay. "There are some areas [fishermen] can't access anymore, or it's difficult for them to access because there's ghost gear in the way," Bethoney said. "It also interferes with their gear in general."
On top of causing problems for fishermen and marine life, ghost gear is a source of pollution. "This is plastic trash that is slowly degrading into the environment. So, all the stuff you're hearing about microplastics in the ocean, fishing gear could be a source of that."
Bethoney said all of the collected gear is eventually brought back to shore, crushed and thrown into a dumpster. Most of the ghost gear will be recycled, he added.
Despite the progress the team has made, Bethoney said they're just barely scratching the surface. "There are tons of other spots. There are definitely thousands of traps out there." The ghost gear hunt, which is done for the season and will begin anew next winter, is made possible by a $50,000 grant from Newport-based 11th Hour Racing. Bethoney hopes to get more vessels involved to speed up the process, so there would be "…more concentration on removing debris and less on the process." ■
This story was originally aired by WPRI 12 News and this transcript is published with permission.