The Ocean is Female Foundation is a saltwater-inspired nonprofit born out of a simple love of the ocean, and a deep-rooted respect and gratitude for the power of the sea to help strengthen and heal us. An approved 501(c)(3) organization based in New Jersey, The OisF's mission is to encourage women and girls to trust in the therapeutic nature of the sea to help them realize their true greatness and learn how to passionately and confidently ride life's waves amidst the ever-changing tides!
The OisF was founded a few years ago by Allison Scaduto, a survivor of child abuse indebted to the healing powers of the sea. After decades of living in silence about what happened to her as a child, it was surfing – and spending time in the sea – that gave Alli the strength she needed to confront the trauma that she had buried deep down for so many years and finally begin the healing process.
Through her own personal history with abuse, and as a mom focused on raising spirited and confident daughters, Alli became determined to create something that would allow her to share the experience that the ocean had given her with others. She wanted to share the simple truth that she had discovered about the power of the sea, and harness it in a way that would empower other women and girls – and help them to build courage and discover the strength and greatness that they have within. And, moreover, she wanted to introduce this power to other survivors, with the hope that it would be as useful a tool to heal as it was for her. The OisF was born out a way to turn Alli's healing into action. It is her hope that, with the support of The OisF community, more women and girls will seek the ocean for the therapeutic source that she is, and that they will welcome her dynamic energy as they ride "life's waves."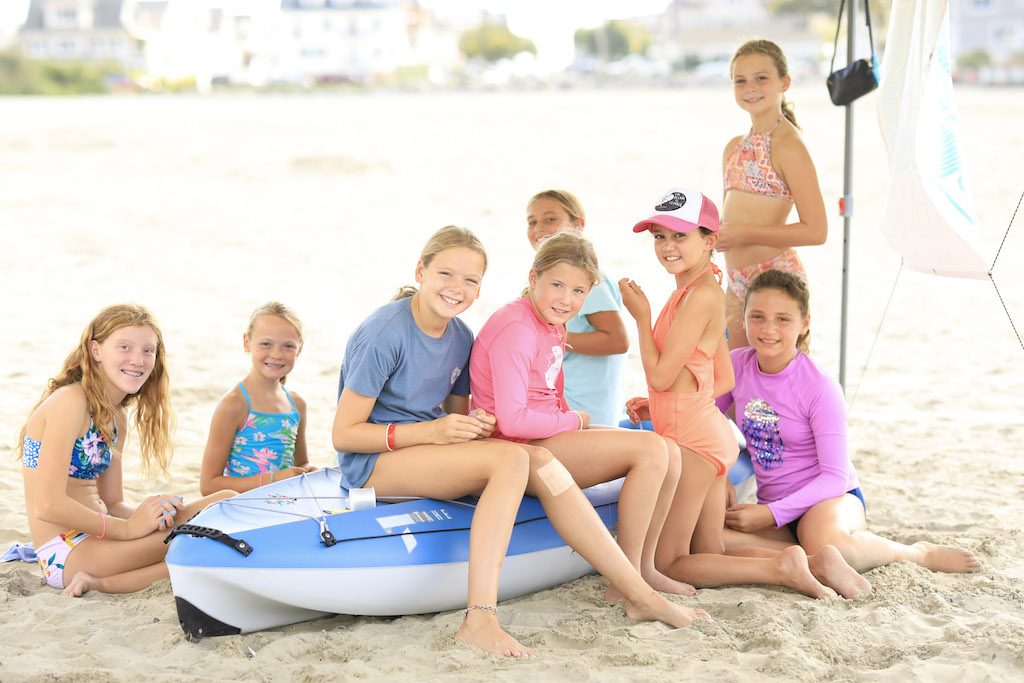 © TheOisF.org
There are three core elements to The OisF's mission and the work that it does:
• First, The OisF provides a support network for girls through The OisF Rider Program – which, through various opportunities and local events centered around the ocean, is building a community of girls that inspire goodness and strength in each other. There are a few guiding principles that the Riders are encouraged to embrace every day:
1. To celebrate each other's differences and uniqueness – as The OisF believes that there is not one set mold that a girl should be forced to adhere to;
2. To live with courage and – above all – kindness, and to support each other along the way. The OisF is working to create a community where challenges can be faced together, and overcome with each other's support; and;
3. To always give back to the community, as often and as meaningfully as one can.
Join The OisF Riders today at TheOisF.org. There is no cost and girls of all ages are welcome to become Riders! And be sure to check out The OisF's Event Calendar online at TheOisF.org/pages/event-calendar to learn about recent OisF Rider events (including SUP, beach yoga, and more!) and see what is in store for the Riders this spring and summer!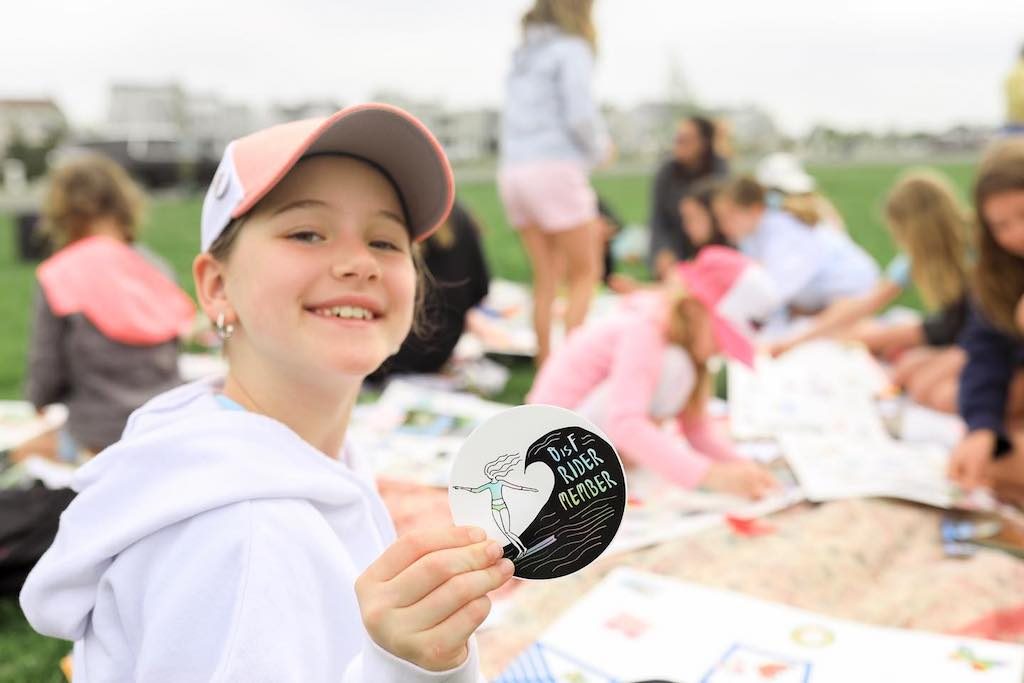 •
© TheOisF.org
Second, The OisF works to supports survivors of abuse – and to empower all women and girls whose voices have been silenced. The OisF has become a vehicle to promote conversation and raise awareness of the prevalence of abuse in all communities. Through its advocacy work for survivors and support of organizations centered on the prevention of abuse, The OisF is working to help end the silence and stigma surrounding abuse and give survivors – and all women and girls – a voice and a safe space to share their stories.
• Third, always – at every chance it gets – The OisF endeavors to get more women and children, particularly survivors and those impacted by abuse, in, near, or on the ocean so they can experience the power of the sea to heal and strengthen. The OisF is excited for the new survivor-based initiatives that it is working on for Summer 2022, including a surf therapy program for women survivors and a program where The OisF sponsors surf and SUP experiences for children affected by abuse, among other things.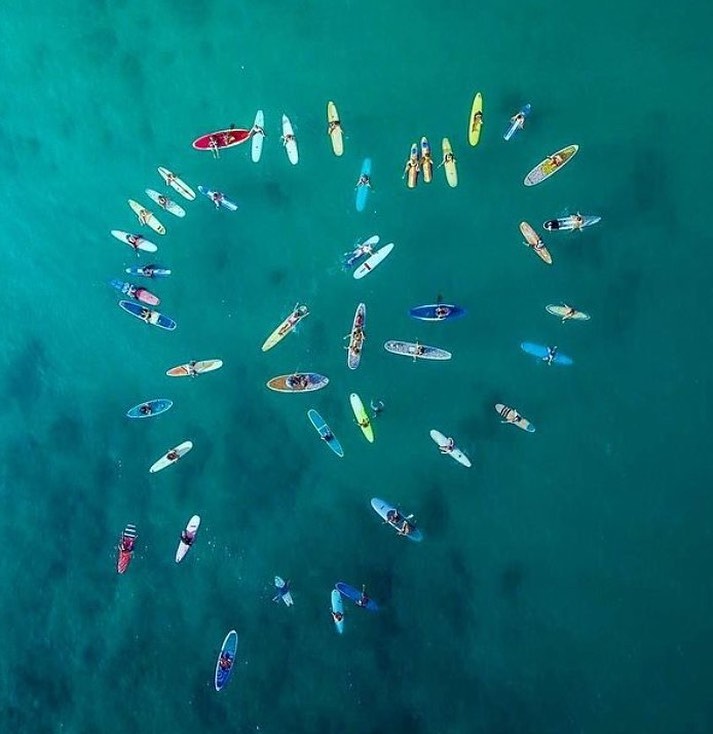 © TheOisF.org
If you are a survivor of abuse, or you care for a survivor, or you too find solace in the ocean, we welcome you to learn more about what The OisF is doing to advance its mission, and join its community at TheOisF.org!  ■