By Phil Dickey, Essex Yacht Club Regatta Committee
Essex Yacht Club in Essex, CT is excited to announce the 71st running of the Sam Wetherill Trophy Overnight Race, the oldest ocean race currently being contested that is named after a Cruising Club of America member. The race will start Friday, May 19 off the Saybrook Point Lighthouse, and the course is out to the "G31" Bell at Gay Head on Martha's Vineyard and then back to Saybrook, leaving Block Island to starboard on the return.
The course is approximately 140 nautical miles and offers legitimate ocean challenges in an overnight race. Last year, some winners exited Long Island Sound through Fishers Island Sound, while others went south of Block. The fleet saw heavy air (60-knot gusts), moderate air, light air, and no air with fog…a Bermuda Race in miniature. The Wetherill is a great warmup race for those headed to Halifax, Annapolis, Bermuda, or to other ocean adventures.
The 2022 fleet was very competitive and included multiple Newport Bermuda Race-bound boats, including Carina, Froya, Black Watch, Zig Zag, Arcadia, Hopgrasser, Blue Yonder, Towhee, and Flying Lady. The 2023 fleet already had 24 entries at press time, including Black Watch and many of the other contestants from 2022.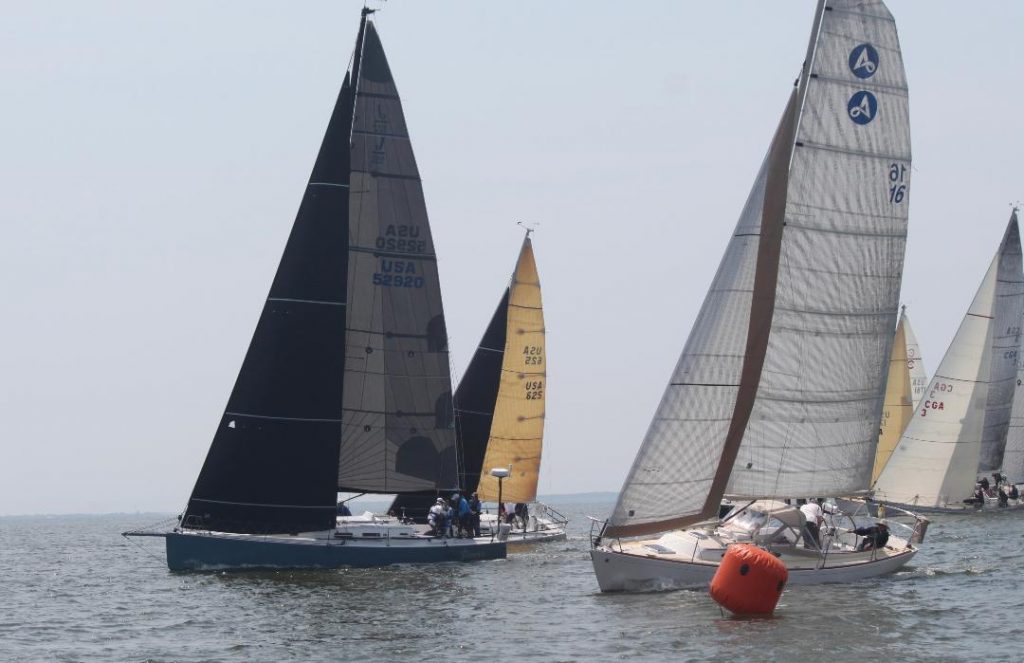 © Janet Dorrance
The Essex Yacht Club will assist with logistical arrangements; slips and moorings in Essex are available on a first come basis. Some yachts may wish to berth at Saybrook Point Marina in Saybrook and make their arrangements separately. There will be pre- and post-race social events and trophies will be given in multiple classes, including PHRF and ORC, with Double-handed awards as well. Multihull entries are welcome. Please register for the Wetherill on YachtScoring.com, and please don't miss this great race! ■