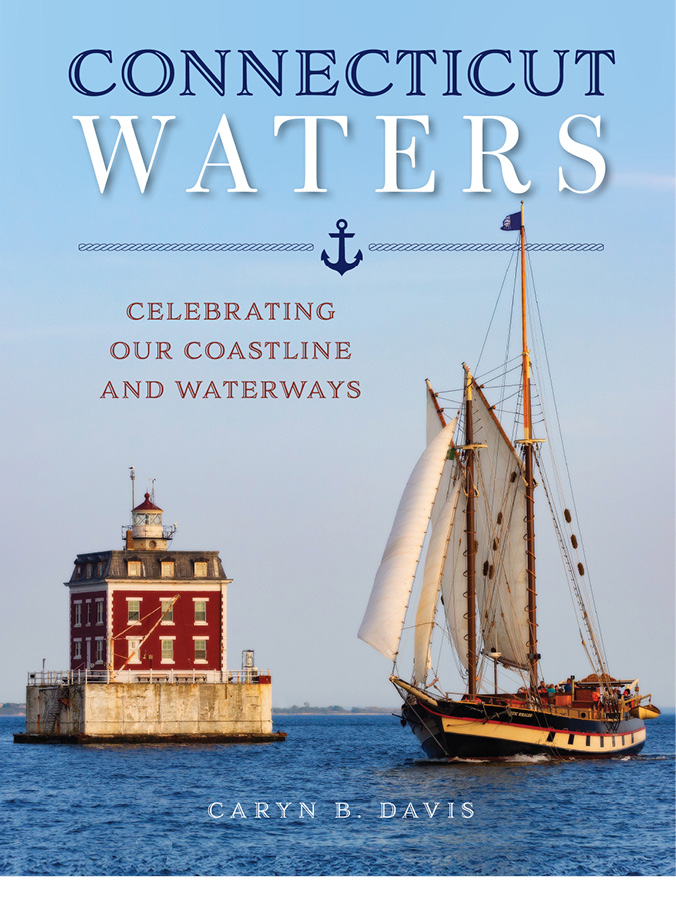 Photography by Caryn B. Davis
Narrative by Eric D. Lehman

Published by Globe Pequot, an imprint of The Rowman & Littlefield Publishing Group, Inc.
226 pages   hardcover   $27.95
Connecticut Waters, a collection of 300 images by award-winning photographer Caryn B. Davis, is a beautiful exploration of the Constitution State's maritime roots, both past and present. With a fascinating narrative by Eric D. Lehman, this title from our friends at Globe Pequot explores Connecticut's shorelines, sounds, rivers and lakes and the many ways they're used for industry, education, and recreation.
With sections including "Races & Rendezvous," "Cruising & Coasting," "Wood, Wind & Water," "Islands & Lighthouses" and "Salty Dogs" and "Snack Shacks" (this reviewer's favorite), Connecticut Waters illustrates how these waterways have defined our culture and shaped our heritage as a state.
Caryn B. Davis is a journalist and photographer specializing in architecture, garden, boat, and travel photography. Her images and articles have appeared in over 60 publications worldwide including Condé Nast Traveler, Town & Country, Lonely Planet, Fine Art Connoisseur, New Zealand Geographic, and others. She lives in Lyme, CT.
Eric D. Lehman is the director of creative writing at the University of Bridgeport, whose work has been published in dozens of journals and magazines. A resident of Hamden, CT, he has written or edited eighteen books of history, travel, and fiction including Yankee's New England, A Connecticut Christmas, and Quotable New Englander.
If you aren't one of the lucky folks that purchased a copy of Connecticut Waters last month at the CT Spring Boat Show, it's available at the fine booksellers listed at carynbdavis.com/buy-my-new-book-ct-waters/1, where you'll also find a schedule of Caryn's upcoming book signings and lectures. ■