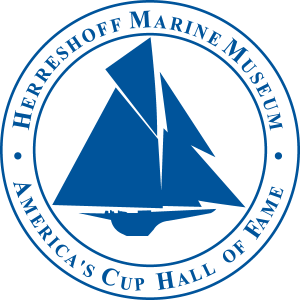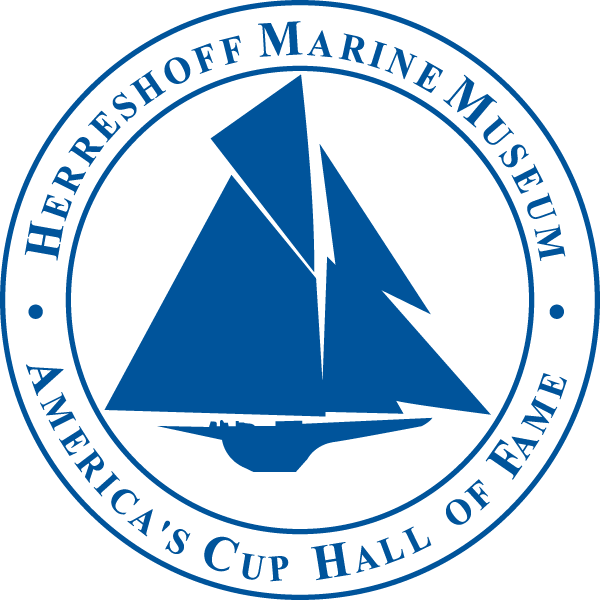 Editor's note: For this final installment in our Herreshoff Jubilee Celebration series, we're visiting a very enthusiastic Herreshoff one-design fleet in the Florida Keys.
Our friends at the Herreshoff Marine Museum & America's Cup Hall of Fame in Bristol, Rhode Island are celebrating their Golden Jubilee year – the 50th anniversary of the museum's founding, and WindCheck is honored to be the official Jubilee Media Partner.
The Herreshoff Marine Museum is located on the grounds of the former Herreshoff Manufacturing Company where more than 2,000 yachts were built over more than six decades, including eight consecutive America's Cup defenses between 1893 and 1934. The Herreshoff Jubilee encompasses a yearlong calendar of fresh content and compelling events (both virtual and in-person, regulations permitting). To learn more, log onto herreshoff.org.
The Card Sound Sailing Club was organized in 1967 by Phil Connors, Nelson Jeffress and a group of interested sailors. The club burgee was designed by Ann Jeffress. Membership was limited to Ocean Reef Club (of Key Largo, FL) homeowners and by the end of the first year there were thirty-five members. Over the years, eligibility requirements were liberalized and the membership now approximates 100.
The early racing fleet consisted of eight Javelins. After the 1972-73 season, it was felt that a stiffer and roomier boat would attract more participants. Attention focused on the Bull's-Eye (Bullseye), which had been designed in 1914 [1] by Captain Nathanael Herreshoff, the "Wizard of Bristol." Nine of these 16-footers were added to the fleet in the fall of 1973, and by 1984 the fleet numbered twenty fiberglass Bullseyes. By then, the Javelin class had disappeared.
Since 1985, "Nooners" have been held at Baker Harbor after each race. Refreshments are available, race results are announced, and hot dogs are provided once a month. Other social activities have included Opening Lunch, Awards Dinner, Mystery Cruises, Lobster Parties, Sail in to Anglers Club, Evening Parties and Fund Raisers. In 1972, the club set out moorings along the south side of Baker Harbor. The only "clubhouse" has been an open tiki shelter, a bulletin board, a hot-dog grill, and a fine flagpole at the site.
The club hosted the Bullseye Nationals in March 1989, with twenty-one boats competing. Representing the CSSC, Eugene Corley, with Owen Coon as crew, won the five-race regatta. In August 1991, Spencer Gowrie, also representing our club, won the Bullseye Nationals held at Fishers Island, New York. His son, Carter, and Linda Dowd were his crew. In March of 1994, the club once more hosted the Nationals and Eugene Corley and Owen Coon came from behind by winning the last race to edge out Spencer Gowrie and Frank Shumway, who finished second and third respectively in the five-race series.
On August 24, 1992, Ocean Reef was hit by Hurricane Andrew with winds of 165 miles per hour. It was the strongest hurricane in recorded history. Luckily, the Bullseye Fleet was in summer storage and survived!
In 1996, George and Jane Berry established the Pumpkin Key Trophy for one special race around their own Pumpkin Key Island. Twice around, the choice of clockwise or counterclockwise left to the skipper each time around. The fleet splits each year which makes it one of the most interesting courses anywhere. George and Jane are gone, but the race, with pumpkin prizes, is still a highlight of the season.
The club once again hosted the Bullseye Nationals in March of 2000, with a record number of boats (thirty). Don Wright of Card Sound Sailing Club won the five-race series by a wide margin of eleven points. His crew was Keith Newton. In second place was Peter Rugg of Fishers Island, New York and in third place was Gene Corley of Card Sound Sailing Club.
In 2001, a very special regatta and lunch was held to honor and celebrate the 90th birthday of Past Commodore Lucille Dingley. She owned and raced # 701 named Wahini, (an appropriate name meaning "fast lady" in Tahiti). In addition to her numerous sports accomplishments in shooting, airplane racing and auto racing, Lucille was a World War II pilot, delivering bombers from Boeing in Seattle closer to combat in Europe. Her sailing accomplishments include: Mills Series winner; longest regular continuous racing record; first female commodore; first commodore to host Bullseye Nationals at Ocean Reef; and the unchallenged eldest, active, one-design small boat racing skipper in the U.S. The regatta in her honor received national attention. Lucille took her last voyage at age 90.
In 2005, CSSC was host to the fleet of 25 boats competing in the five-race Bullseye Nationals. Although a third of the competitors were from northern yacht clubs, Card Sound Sailing Club members came in 1-2-3. Al & Lynne Mast outpaced the fleet, followed by Don Wright & Sandy Chapin, and Sally Martin with husband Bill Martin as crew.
In 2008, a tradition was started with CSSC hosting a celebrated outside sailing speaker for an opening night presentation to all of the Ocean Reef Club. The first speaker was Gary Jobson, followed by Harry Horgan, CEO of Shake-a-Leg Miami, in 2009, and Halsey Herreshoff in 2010.
In 2010, we were again host for the Nationals, and again CSSC members Sally & Bill Martin prevailed in the 26-boat fleet, topping two-time champions Chris & Cathryn Collings from Marion, MA. The third, fourth and fifth places went to CCSC members Al Mast with Henry Stout, George Fenner with Mike Betz, and Dick Elliott with his son Gibb crewing.
In 2014, a trophy was donated by Shirley Shumway in remembrance of her husband, Frank. Frank was a Past Commodore, accomplished sailor, and great contributor to CSSC. The Shumway Trophy is given to the overall season winner.
In 2015 the iconic George Fenner took his last voyage. He was Commodore of CSSC in 1999-2000. He raced Bullseyes for twenty-five years, winning 28 firsts in our series racing and attended at least eleven Bullseye Nationals. A longtime liaison to the Bullseye Sailing Association, he helped coordinate boats and rooms for visitors at the Nationals. He supported CSSC on and off the water and was a great friend to so many of our members. A plaque was placed at the base of the flagpole, and Kiwi #705, will live on at CSSC, in remembrance of George.
In 2016, CSSC hosted the Bullseye Nationals for the sixth time with twenty-four boats on the line, sixteen from CSSC and eight from visiting clubs. First, third and fifth place went respectively to Niko Kotsatos and Carolyn Marsh, Chris & Cathryn Collings, and Joan & Ed Tiffany, all from Beverly Yacht Club. From CSSC, Chris and Steve Streit took second place just one point behind Niko, and George and Russ Lucas came in fourth. The CSSC Filial Trophy was awarded to Chris and Steve Streit for the best finish by a boat with at least two family generations.
The Bullseye has served the Card Sound Sailing Club well since 1973. The Herreshoff Trophy, in recognition of its designer, Nathanael Herreshoff, was given to the club in 1997 by Halsey Herreshoff, grandson of Captain Nat. This award is presented to the season's most improved sailor. We look forward to another Herreshoff celebration this November, marking the 50th year of the great Herreshoff Marine Museum in Bristol RI.
This article is edited from past CSSC history reports by George Lucas, proud keeper of #701, Wahini. ■
[1] The original wooden Buzzards Bay Boys Boat (or 12 1/2) that the modern Bullseyes are based on was designed by Captain Nathanael Herreshoff in 1914.