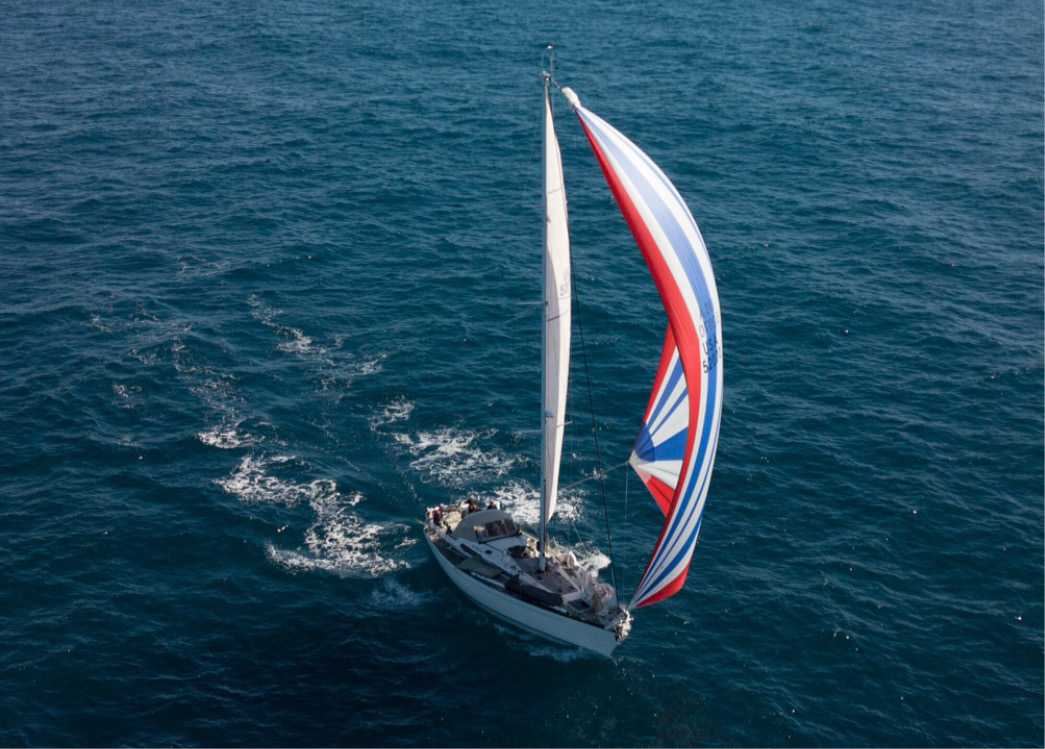 For a decade in the 1990s, Andrew Burton's Adventure Sailing was one of the best ways for a coastal sailor to get offshore under somewhat controlled circumstances. The fleet of charter boats from Nautor's Swan was sold off and Adventure Sailing went on hiatus, but Burton never stopped helping sailors on their own boats gain the confidence to make passages. Fast forward a decade and a half; Adventure Sailing is back. With his recently purchased and completely refit Baltic 47 Masquerade, Burton is sharing his knowledge to help aspiring long distance cruisers realize their dreams.
"Every season I see sailors heading offshore on perfectly good boats and getting into trouble," says Burton. "They would find themselves in stronger conditions than they expected and end up exhausted, wet, seasick, and frightened. It's so easy to believe that calling the Coast Guard for rescue is a good decision." Among the techniques he teaches is heaving to. "There you are, waves smashing all around you, the noise is freaking out the crew, green water piling on the deck, and then you heave to and everything gets quiet; the motion smooths out and you have a chance to make a cup of tea and admire the incredible scenery while you relax under the dodger. It really is nearly that simple," he explains with a smile.
Having logged more than 350,000 miles as a delivery skipper and offshore coach, Burton is among the very few sailors with the skills, ability to communicate those skills, and the personality to do so with humor and patience. His Baltic 47 is one of the best built performance cruising boats on the water and features three cabins with upper-and-lower-bunks as well as a separate captain's cabin. On deck and at the chart table is a full suite of new B&G electronics to amuse aspiring navigators. Burton will also be running celestial navigation cruises for those interested in practicing traditional navigation.
Upcoming voyages include a sleighride from San Juan, Puerto Rico to Havana, Cuba and across to Key West, FL in April and a Gulf Stream passage from Key West to Oxford, MD in May. This fall will see Masquerade bound for Antigua. For more information, see burtonsailing.com.