Much of my time on the water is spent with family and close family friends
Indeed, many people use their boats in this manner – each different in approach and outcome. For my family, we always focus on fun, whether we're relaxing with the jib simply rolled out on the furler, or lined up on the rail in a regatta. Sailing stories are what's most often spoken of and laughed about when we're all together.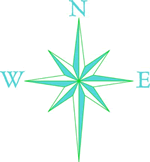 Each spring, during one of our regular family dinners, my father broaches a subject that gets the whole table riled up – and usually him in trouble with Mom. Talk of all the boat projects and plans that Dad has for the upcoming season generally leads to a list from Mom of all of the 'other' projects around the house: those little things that would likely remain unstarted or unfinished until a few windless days find their way into the calendar.
Following the debates about scheduling, and Dad's ability to effectively manage time and expectations, we somehow settle into who's helping on the boat and when. Next, we construct a timeline of events leading up to launch day, while at the same time, having the house ready for 'the season.' Now, my mother understands – and I think choreographs – the entire conversation, making it clear that time spent at the boat always runs longer than promised, projects take extra time (allowing for seven or eight trips to West Marine) and that by the time Dad returns home, he won't want anything to do with weeding the garden or cleaning windows.
And, as usual, mother knows best. My mother (a normal, level-headed realist) and father (an enthusiastic boater) naturally come to 'an understanding.' Like I said… choreographed.
When the boat's finally in the water and my father has had a chance to catch up on or at least start the 'other' list, the next family dinner discussion centers on the schedule for the season: what the big trip of the year will be and who we can't wait to bring out sailing. When all is said and (mostly) done and the entire family is out on the water enjoying time together, we all agree that the hard work – and the occasional anguish – was most definitely well worth it. And we're not alone.
I see lots of families working on and sailing their boats together. I believe that it is a large part of why we sail. There is a Pearson Flyer that has been sailing out of Fayerweather Yacht Club in Black Rock, CT for years (and rather successfully at that). Dave Riordan, his daughters, their husbands, grandchildren and a few close friends race aboard one of the most aptly named boats I've seen, Quality Time. In an increasingly fast-paced society, it's crucial to take to the water for special time with loved ones… even if it's spent striving for a fast pace!
The article on page 50, written by the crew of Carina, is one of the best accounts of sailing with family and friends I have read. Following their victory in the Newport Bermuda Race two years ago, the crew of Rives Potts' classic McCurdy & Rhodes 48 (primarily comprising fathers and sons in the Potts, du Moulin, Sutherland and Johnson families, embarked on a round-the-world odyssey that, before the end of this month, will include competing in the Transatlantic Race 2011, the Rolex Fastnet Race, the Rolex Sydney Hobart Yacht Race and two Bermuda Races.
Several times during my read, I thought of times sailing with my family when we'd been in similar circumstances, had the same type of experiences and just as much fun. What a great way to spend time together! I am sure you'll enjoy their account of this remarkable voyage.
I hope you get a chance to enjoy being on the water with your family and close friends. It means the world to me to experience all of the beauty and excitement of the sport I love with the people I love.
See you on the water!