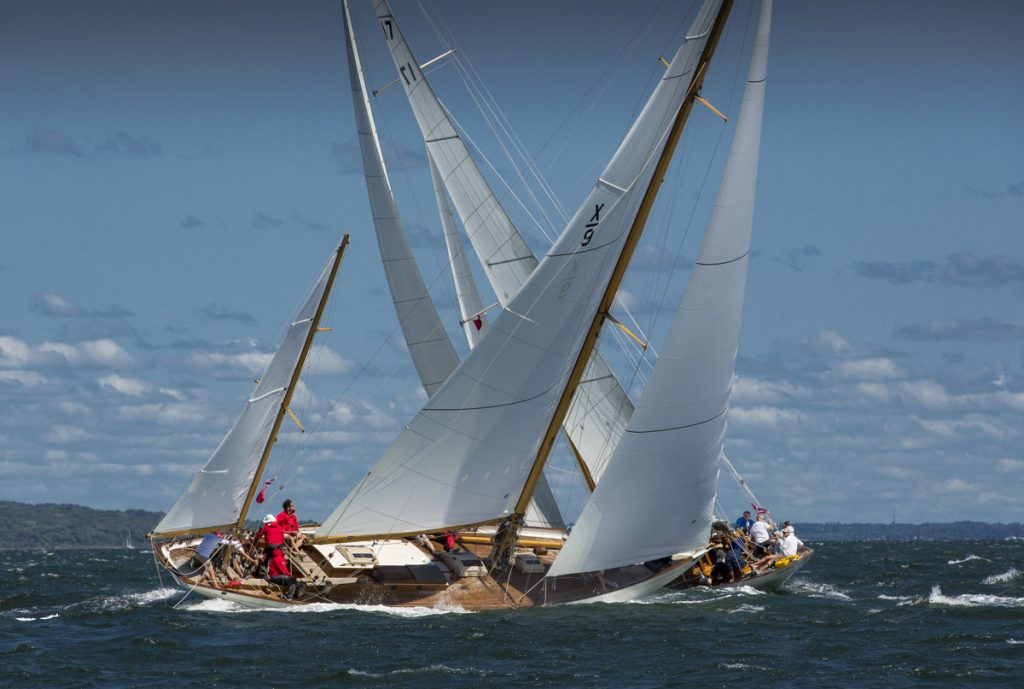 Onne van der Wal, an award-winning nautical photographer, Canon Explorer of Light, winner of the 1981-'82 edition of the Whitbread Round the World Race aboard Flyer (and, we note with pride, a frequent WindCheck contributor!), is hosting his final Workshop on the Water of 2019 in the waters off Newport, Rhode Island on Sunday, September 1 from 10:00 am to 4:00 pm, during the Classic Yacht Regatta/Around the Island Race.


This is an opportunity to photograph the gorgeous classic yachts as they participate in the oldest yachting event on Narragansett Bay, the Around the Island Race. With guidance from one of the best shooters on the water, you will capture beautiful scenery as the boats sail around Conanicut Island with views of both the Jamestown and Newport Bridge and stunning Beavertail Lighthouse. Here are the details from Onne's website:


COST: $695 per workshop with $50 discount for returning students
INCLUDES: A day on the water with Onne limited to 15 photographers to ensure individual instruction (boat holds 49 passengers so there is plenty of room to shoot). Onne shoots and discusses his shots as he goes along. He wanders the boat offering help with your own gear – or his own Canon bodies and lenses. He will answer all questions and offer his tips and tricks of the trade!
Lunch is included. Choice of Lobster Roll or Caprese on a baguette plus snacks (fruit, chips, cookies) and drinks (water, soft drinks, beer and wine included). We also hold a raffle and have "Swag Bags" of goodies from our photo sponsors like Think Tank, Manfrotto, Canon, Lexar, Onne's Gallery and more. We meet at the Gallery at One Bannister's Wharf a half hour prior to the boat's departure to have an intro session, go over a few things with Onne and we then walk down to the boat at Bowen's Wharf together. It is a short walk and there is a parking lot adjacent to the gallery.
ABOUT THE BOAT: "Gansett" is a stable, comfortable boat with cushioned bench seating, a hard top over the bottom deck (shade!) and a top deck which is higher for great shooting perspective. You can also shoot from the bow. Captain Jeff is an excellent captain and with Onne's guidance puts us in the best spot for action, good light and great timing. We have a central area on the bottom deck for storage of camera bags (soft bags only – no cases please and NO TRIPODS). Must wear boat friendly shoes and bring jackets and sunscreen.
WHAT TO BRING: Bring it all! Bring every lens you can fit into your bag and many people also rent a lens that they might not have in their arsenal. We will be close and far from amazing things to shoot. Onne lends his CANON lenses to those with Canon bodies so you can try out his 300mm or an extender or a 17-35 or a 14mm etc. No hard (Pelican type) cases, no tripods, and no flashes needed for the most part. Bring a rag to wipe salt spray off your lenses – it happens – even though the boat is a fairly dry ride! Bring your polarizer if you like and definitely bring as many CF Cards as possible! You'll need them!
ABILITY/ WHO CAN COME: Anyone with a DSLR camera and a basic understanding of how to use it is welcome. NO point and shoots. We will allow up to 5 "riders" to come along (spouses, kids over 8, friends) but they cannot shoot. They will have to stay out of the way of everyone with a camera and will have to move around a lot to do so. Onne will not spend any time with them. We understand sometimes it's hard to leave your spouse ashore when you get to go have all the fun! They will be served the same food and beverage and their discounted rate is $300. If you have a disability or mobility issue, you will be comfortable on the lower deck and will have plenty of good shooting from there.
PAYMENT and REFUND POLICY: Payment in full is due at time of registration. ($50 OFF for repeat students!) by check, credit card or cash. You can choose to apply a gift certificate you might have or purchase one for someone for the whole or partial amount. IF you need to cancel – we will refund your deposit if it is at least 30 days prior to the event. If you cancel inside of 30 days we will issue you a CREDIT to use towards another workshop.
WEATHER and CANCELLATION: Each event has a weather day built in on either side of our scheduled trip. We try to use the day AFTER the event but in some cases might choose to go a day prior. We will give as much notice as possible and will be in contact with everyone as the dates approach. Weather days are used when it will be uncomfortable for students to be on the water. High winds, rain and storms will delay our workshop. Clouds and light rain will NOT. Please plan your schedule accordingly.
To sign up, log onto https://vanderwal.com/workshops-on-the-water/