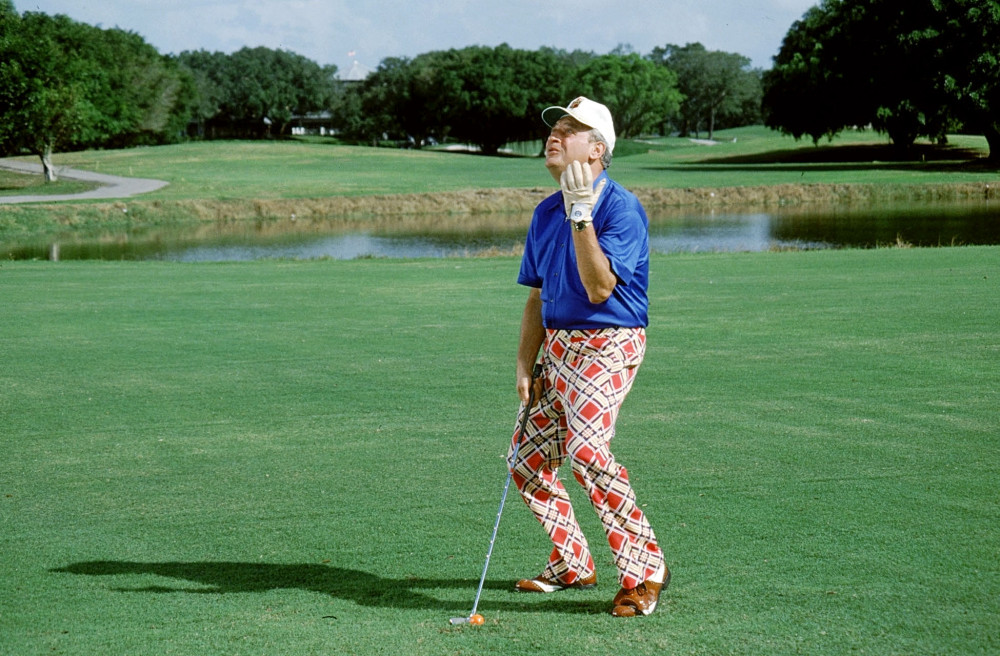 Our friends at the Mystic River Mudhead Sailing Association are holding their Annual Golf Tournament on Friday, September 6 at the Pequot Golf Club in Stonington, Connecticut, and you are cordially invited. The price is $68 per golfer, and $270 per foursome.
This tournament honors the memory of Michael Cavanaugh, a Mudhead who fought valiantly against ALS. The Mudheads work with the Connecticut Chapter of the ALS Association, and thanks to supporters like you have donated over $3,000 in the last two years.
This tournament is not governed by any Rules of Racing from US Sailing or any other sailing authority. The 720 penalty rule is not in effect. Please pass carts clear ahead to leeward. If familiar with USGA Rules of Golf, we hope you will teach others. Receive hole assignments at noon.
Best Ball Scramble. Each member of the group tees off and you select the best ball and then each member hits their second shot from that spot. This continues with each shot until one of your group puts it in the hole. Mark your team score and move on to the next hole. You must use at least two drives from each member of your group during the round. We are using the White tee markers for men and Red tee markers for women.
Hole In One Contest. A Par 3 hole is our Hole in One Contest hole. Score a hole in one and you will win an AWESOME prize! We have a deputized witness stationed at the hole to keep track of each group's effort. Other prizes can be won on the other holes during the day.
Closest to the Hole Contest. Prize for the player who knocks their tee shot closest to the hole. Mark your shot on the marker provided. If your shot is closer, cross out the previous shot and add your name and distance. A tape measure is available on the green. Leave it on the edge.
Men & Women's Longest Drive Contest. The 3rd hole fairway is marked by two racing buoys. The longest drive must land inside parallel lines running through the buoys from tee to green. There will be a target marker indicating the last longest drive. If you pass the marker with your drive, move it to the new location and note your identity.
Turn in all scorecards at the clubhouse after the round. The MudStyxx 666 Cup and other prizes will be awarded on the porch shortly after everyone has finished their round.
Questions? Greg Gilmartin: director@mystv.com
You may reserve a Team Spot by email (mudhead@mudhead.org).
Payment deadline is September 1. Pay online at www.mudhead.orgor mail check to: MRMHSA, PO Box 117, West Mystic, CT 06388.
We are looking to you to sponsor holes. $75/per hole. Get your name out there! If you wish to be a sponsor (first come, first served), email Courtney Moore at courtney@cmbcreativegroup.com. Logos (or any company information you wish) will be printed on 8.5 x 11 card stock, laminated and posted at each hole.
Or perhaps you'd like to be a gift bag contributor? Past items have included playing cards, t-shirts, hats, pens, coupons… we need 48 of each item.
Whether you donated, volunteered or played in last year's tournament, the camaraderie was palpable at Pequot Golf Club. Congratulations to Team Crystal Slipper, the 2018 winner!
Pequot Golf Club is located at 127 Wheeler Road in Stonington. For more information and to sign up, visit http://mudhead.org/dev/wp1/events/mudhead-golf-tournament/
Thank you for your support, and Gunga Galunga!