Saturday, April 29
8:00 to 3:30
32 Water St. Stonington, CT


This seminar is a primer for first mates. But more importantly, for couples who wish to cruise compatibly and safely.
Cost is $82.00 per couple which includes a workbook, coffee, pastries, lunch and afternoon snacks.

This is a Cruising Club of America (CCA) developed program to build the skills of less experienced first mates. The seminar will be led by Anne Kolker, CCA National Events Chair and Scott Kraft, CCA NY Station Cruise Chair.
This discussion will be a broad overview of what both skippers and first mates need to know, particularly if the skipper becomes incapacitated and the first mate has to take over. The seminar is for both power and sailing boats, skiffs and day sailors. We will cover areas that pertain to any couple and any parent and child out on a boat together.
The course is intended for both skippers and first mates since many skippers have no idea how helpless they would be if they were hurt and left with a partner who has no clue what to do.

This is NOT a life saving course. It is a discussion intended to make cruising more enjoyable for both parties by fostering shared duties, eliminating fear of the unknown by the 1st mate and the benefits of working together. The discussions will help to take the responsibility of command off the shoulders of the more experienced person.

Some of the subjects to be covered:
Communications – between the skipper and 1st mate and the 1st mate and the outside world. The benefits of a "No Yelling" boat. How do I work the VHF? What is the DSC button and how does it work. A Pan Pan call vs a Mayday call. How to communicate with a boat coming towards you.
Location – Where are we going? Where are we now? GPS, Chartplotters, paper charts and planning.
Simple things that a first mate must be able to do in case of an emergency. Where are the flares, the fire extinguisher, the VHF radio?
Can the first mate steer the boat? Can the first mate start and stop the engine? What's a simple way to stop a sailboat?
There will be breakout sessions in which the smaller groups will be given a situation and will be asked to discuss and present how they approached a solution.
We are planning a fun and informative day. Our goal is create a couple of "Ah Ha" moments for everyone.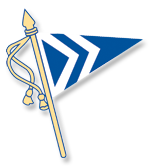 This event is open to the public with preregistration. For more information, please contact Tricia Walsh at SHYC 860-535-0112 or twalsh @SHYC.US