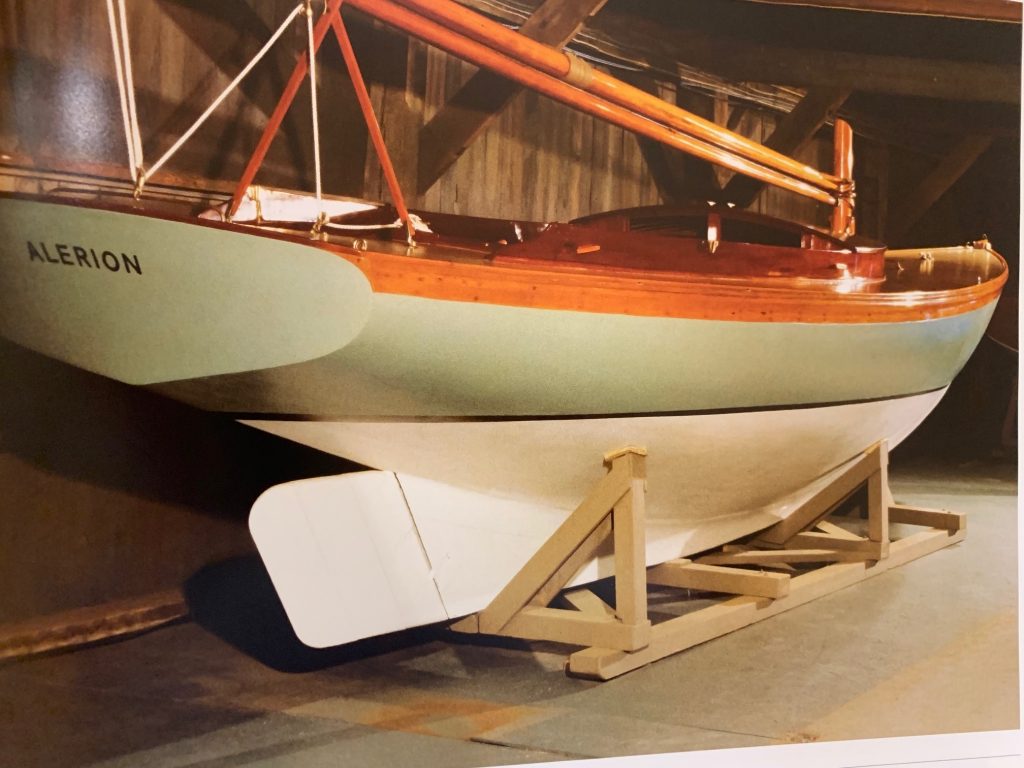 As we noted in an earlier Ship's Log post, our friend Tom Darling, a lifelong sailor and sailing author who wanted to combine the history and the romance and the genealogy of great vintage boats, has launched Conversations with Classic Boats, a podcast about classic boat designs and the stories behind them.
Premiering May 6 with Episode 1 on the Herreshoff Newport 29, Dolphin, "the winningest boat sailing our waters today," the series of 30-minute podcasts invites the listening audience to participate on its website, conversationswithclassicboats.com, by contributing stories and pictures.
In Episode 2, posting Monday, June 29, the Conversation is with the Alerion, derived from the personal favorite of N.G. Herreshoff, the daysailer Alerion III. Tom shares the story of this 1912 design in two parts in WindCheck, in our July and August issues.
Part I of the WindCheck article tells the story of the evolution of one of Capt. Nat's iconic designs and the granddaddy of some of his most popular designs like the Fish Class, Buzzards Bay 25 and of course, the Herreshoff 12 ½, which number close to 400 and spawned the Bullseye and Doughdish.
Part II profiles the largest 32-boat flock of these 26-foot classics in Nantucket Harbor. Builders in New England producing traditional wood designs and modernized modified designs account for hundreds of others. The newest builder, Alerion Yachts, is the latest to make news with its fiberglass interpretations of the traditional design.
In each six-episode season of Conversations with Classic Boats, the listener will travel to the sources, the designers and the builders to hear the stories behind thses beauties.
Episode 3 is "Live from Straight Wharf," an open mike event on the Ides of August for all of the Plank and Frame sailors coming to Nantucket for the Opera House Cup (pandemic permitting).
Conversations with Classic Boats started in Long Island Sound, and will be branching out to Barnegat Bay, Maine and San Francisco in its quest to interview the most historic and fascinating names.  The remainder of the season this fall will feature profiles of two mystery boats from the Sparkman & Stephens catalog, along with "Man and his Dinghy: The Dyer Dhow."
You'll find the Conversations with Classic Boats podcast online at conversationswithclassicboats.com, or wherever you get your podcasts.