Editor's note: The appeal letter below is from our friend Curt Johnson, President of Save the Sound.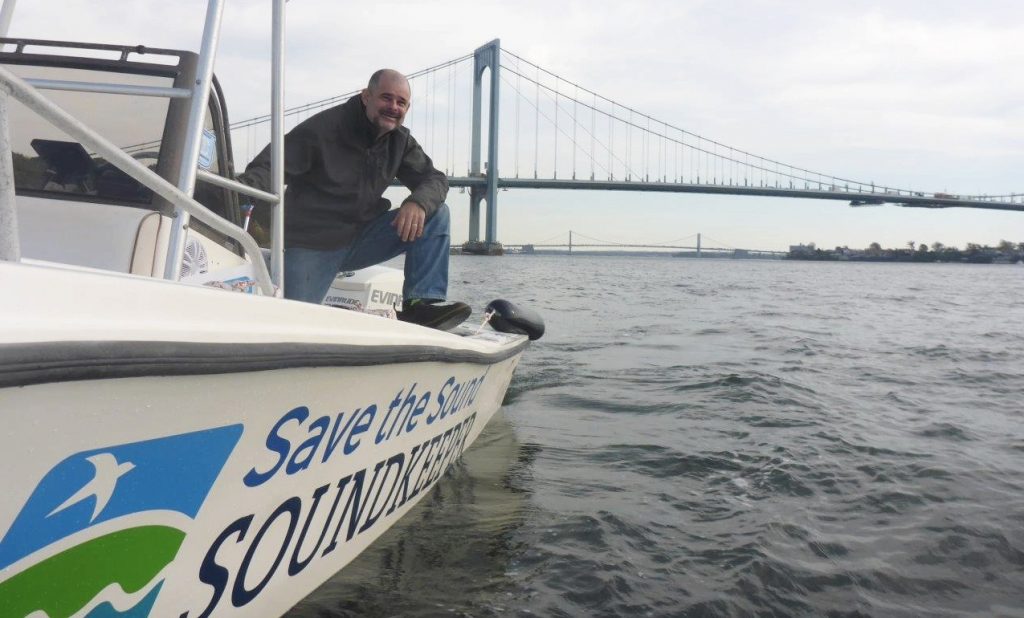 Dear members of the WindCheck Community,
When you look out on the waters of Long Island Sound, do you trust that someone is taking care of this precious resource? Do you trust that there is someone finding and fixing pollution, and working with citizens all around the Sound to protect the waters you hold dear?
That person is your Soundkeeper Bill Lucey, and right now he needs not just your trust, but also your support.
At the federal level, environmental protection laws are weakening and enforcement actions are declining against the backdrop of the COVID-19 pandemic. It's never been more important to have Captain Bill patrolling out on the water, empowering our local communities, and advocating for sensible clean water policies in our state legislatures. He spearheads an enforcement team of volunteer watchdogs who report sewage overflows, a team of water quality monitors who measure the pollution, and lawyers who gather the evidence and negotiate practical solutions to stop the overflows and keep our waters clean.
Fortunately, we have good news for you. One of your fellow Soundkeeper supporters has pledged $50,000 as a challenge grant. This means that, if you give today to support the Soundkeeper, every dollar you give will be doubled up to that amount.
This anonymous donor grew up boating and fishing on the Sound, which instilled in them a lifelong sense of stewardship for these waters. Do you share their passion to protect Long Island Sound? This donor's conviction has not changed, even in these tough times, and we hope your support remains just as strong.
Right now you have a unique opportunity to double your impact to protect the clean water programs you love. With your gift to help raise $50,000 by July 15, 2020, the Soundkeeper program will receive a total of $100,000. These funds will make sure that the Soundkeeper remains strong throughout the pandemic, keeping your waters healthy and thriving.
We need you! So far, your fellow Soundkeeper supporters have contributed $5,000 towards the match, and we're on our way. But we won't reach the goal without you.
Will you sustain the Soundkeeper as he sustains your Sound?
Anyone who boats, swims, fishes, or walks along the shores of Long Island Sound needs the Soundkeeper. Luckily, you already know this and have shown your support. We need that support now more than ever.
Last year alone, you made it possible for Bill to conduct over fifty patrols to investigate dumping, illegal fishing activity, and pollution coming from drainage pipes. These efforts resulted in tickets for the parties responsible for tire dumping in Bridgeport and for filling a coastal wetland in Stamford. Your commitment also inspired Bill and the Save the Sound team to take quick corrective action on broken sewer pipes in Westchester and the remediation of contaminated dirt piles in a residential neighborhood in New London.
In addition, just before the COVID-19 crisis, Bill made a trip to Washington D.C. to meet with your Senators and Representatives to advocate for the funding and legislation that protect healthy fisheries and clean oceans. And in March, Bill and the Save the Sound advocacy team organized virtual meetings with the Senators and Representatives of the Long Island Sound Region, securing a pledge to request $30 million in federal funding for Long Island Sound in 2021.
These incredible results are only possible with your financial support. Thank you for all you have done to protect the Sound and its communities!
In addition to his patrolling and advocacy duties, Bill is ready to start taking action to clean up an estimated one million abandoned lobster pots sitting on the bottom of Long Island Sound. These traps were once the tools of a productive lobster fishery in the Sound. Today, the lobstermen are few, yet many of these pots continue catching lobsters, as well as fish, turtles and crab that wander in, get trapped and die. Their remains attract new marine life, and the deadly process known as ghost fishing starts again. Bill is partnering with local fishermen and aquariums to remove these pots and stop the ghost fishing so that more marine life in your Sound can swim free.
Bill is in the process of earning his drone license, and when he begins using the drone to take thermal pictures of the coastline next fall, the data will help him identify potential groundwater contamination sources, strengthening your line of defense against pollution.
Your generosity last year purchased all the necessary equipment to undertake both of these projects so we are ready to go! Now we need operating funds to execute these missions and continue responding to citizen reports of sewage overflows. Will you sustain and champion this essential work? A gift from you today—doubled by an enthusiastic and determined donor—will protect and improve Long Island Sound in the year to come.
The most important member of our team is you!
All around the Sound, Captain Bill is a partner and a leader. This year has brought your Soundkeeper to ports and communities all around the Sound, from Bridgeport to Littleneck Bay, from Rye to Port Jefferson, from Branford to New London, and more. Whether it's a Mylar balloon floating in the waves or a multi-million gallon sewage spill in a bay or harbor, your Soundkeeper Bill Lucey is on the case. Watchdogs from coastal communities all around Long Island Sound know who to call when they catch a whiff of pollution. It's thanks to you that they can count on the Soundkeeper to help them keep their communities resilient and healthy.
But Bill does not do this powerful work alone:
In addition to working with Bill to identify sewage spills out on the water, your Save the Sound water quality team manages volunteers and partners from Niantic to New Rochelle to Mattituck, mobilizing them to monitor waters for algae blooms, low oxygen, and other conditions that are harmful to wildlife.
Your political advocacy team works right alongside Bill, advocating for funding for sewer and stormwater infrastructure repairs and projects that safeguard clean water, as well as legislation that preserves our precious natural resources.
Your legal department works with municipalities to shore up faulty sewage infrastructure and holds polluters accountable for following the law. Their rock-solid support for Bill's on-the-water work gets results.
The work of all of these talented scientists, lawyers, and advocates is crucial to protecting your Sound. It's a tight, highly effective team, and you are the most important member. Your donation today will keep these programs strong now, and make them stronger in the future.
Because of the COVID-19 crisis, our funding is down overall, and we have had to cancel critical fundraising events. Following safe protocols for work and gathering is our priority right now. This means that, instead of relying on the help of trusted volunteers in all the ways they normally do, your team is having to adapt their methods in order to continue protecting Long Island Sound. Bill and the Save the Sound staff are staying the course through this crisis, continuing to care for the waters you love. That's why your commitment right now is so essential. You can ensure that we weather this crisis and come out stronger on the other side.
Only you can protect this irreplaceable resource. Will you meet the challenge?
You helped to revitalize the Soundkeeper in 2017, and you've kept the program strong for nearly three years. Now is the time to make sure it is safe from crisis.
Remember, every single dollar you give today up to $50,000 will go twice as far, so now is the moment to give as generously as you can. Your gift will keep the Soundkeeper on the water during this unprecedented time.
The Long Island Soundkeeper is an irreplaceable resource for our region. Like Terry Backer before him, Captain Bill is as comfortable testifying in front of the state legislature as he is replacing the marine battery on board the Terry Backer II. He's as comfortable developing close relationships with clean water advocates in local communities as he is collecting water samples to test for harmful bacteria. He knows the laws that protect our environment and he's always ready to use that knowledge to shield the Sound you love.
It's not just anyone that has that combination of talents and skills. What's more, your entire Save the Sound team is just as talented and dedicated. Long Island Sound needs these powerful allies, and it's only your generosity that will ensure they stay at work, watching over the places you live, work, and play.
Double your impact today!
What can you do for your community during this pandemic? Just like Captain Bill, you can stay on the case and keep watch. You have the power to make sure this programming can continue, right at the time when Long Island Sound needs you most.
Remember that every dollar you give today will be doubled by our anonymous donor.
That means that today you can turn your $50 donation into $100, turn your $100 donation into $200, or turn your $500 donation into $1,000 to be part of a growing movement supporting the Soundkeeper, going the extra mile to protect the waters you love.
Your dollars will:
Keep the Soundkeeper's boat gassed up and in good repair, ready to patrol for pollution.
Send Bill and the advocacy team to Hartford, Albany, and Washington D.C. to encourage your elected officials to pass sensible clean water policy for Long Island Sound, America's most densely populated estuary.
Identify, cultivate, and empower community watchdogs who will spot and report pollution all over our region.
Strengthen the legal and water quality teams that work hand-in-hand with the Soundkeeper to protect the Sound and all of our region's precious waterways.
And if you are unable to give right now, you can still let the Soundkeeper know he can count on you. Spread the word to your friends, family, and neighbors about the incredible work Save the Sound does to defend our region's environment, and stay engaged with us on social media. One of the most significant ways to sustain this vital work is to make sure each and every person who loves the Sound knows about the Soundkeeper and champions his work.
Don't let this opportunity to double your donationpass you by. Make your gift by July 15, 2020 to ensure that your steadfast support of clean water and coastal communities has twice the impact. Please use the enclosed envelope or visit www.savethesound.org/SoundkeeperMatch2020to donate today.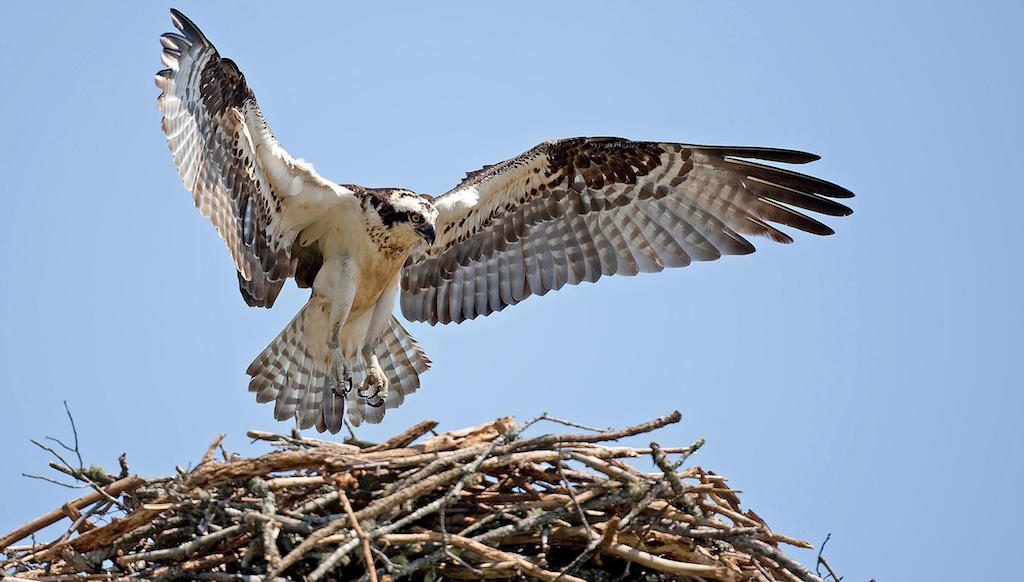 You trust Soundkeeper Bill to watch over the waters you love, to protect and defend our precious Long Island Sound. Now, Captain Bill is trusting you to be a pillar of support. Stand by him by making your gift today.
Gratefully yours,
Curt Johnson
President
P.S. Because of you, Save the Sound's Soundkeeper program is three years strong. But decreased funding due to the COVID-19 crisis and weakening environmental enforcement at the federal level are threatening the waters you hold dear. By giving generously right now, you can double your impact through our matching gift challenge, and make sure that this vital programming will continue. Please visit www.savethesound.org/SoundkeeperMatch2020 to make your donation. Your gift today will ensure that you and your loved ones can enjoy and depend on a healthy and clean Long Island Sound now and for generations to come.