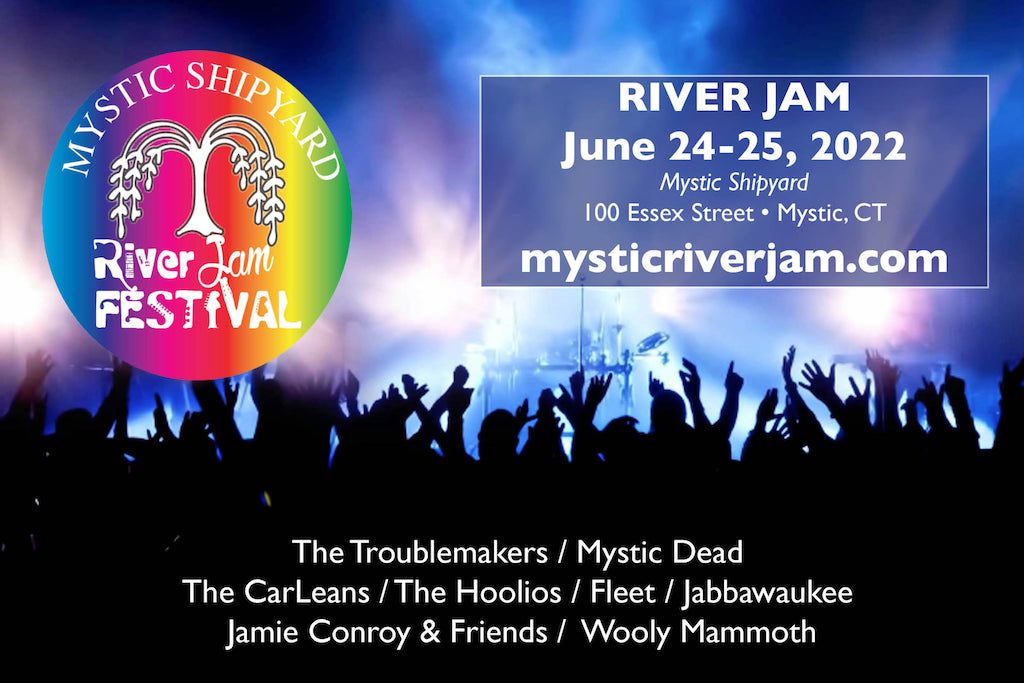 River Jam is a local music festival at Mystic Shipyard (100 Essex Street, Mystic, Connecticut) on June 24 & 25, 2022 showcasing music from rock to reggae, blues to country – while supporting two great charities! Tickets for Friday are $10; Tickets for Saturday are $15, or get a weekend pass for $20.
2022 Lineup
Friday, 6/24: The Troublemakers 6-7:45pm & Mystic Dead 8-10pm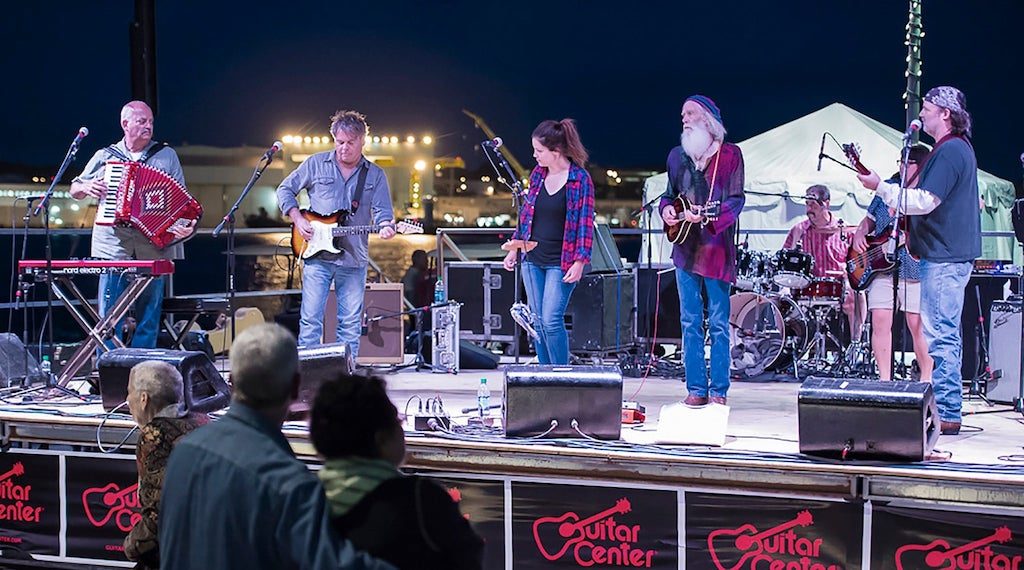 Saturday, 6/25: The CarLeans 1-2pm, Hoolio's 2:15-3:15pm, Fleet 3:30-4:30, Jabbawaukee 5-6pm, Jamie Conroy & Friends 6:30-7:30, Wooly Mammoth 8-10pm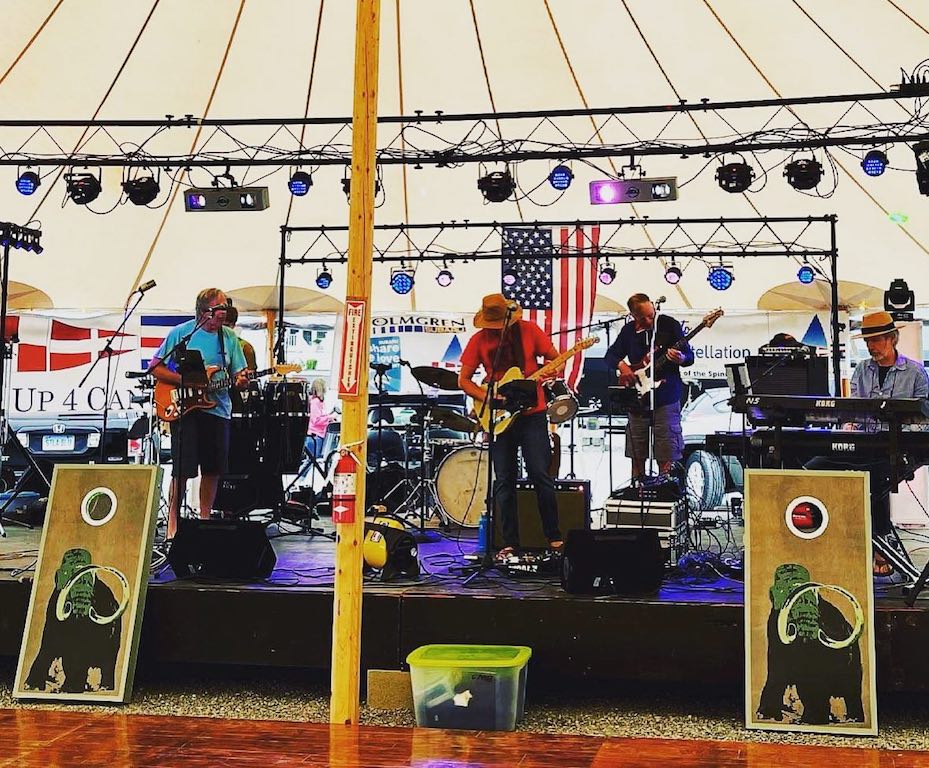 River Jam is proud to be supporting two charities for the 2022 event – the Pawcatuck Neighborhood Center (PNC) as the 2022 beneficiary of a percentage of proceeds from ticket sales (above and beyond production costs). And Sails Up 4 Cancer (SU4C) will receive all tips from the bar.
PNC's mission is to improve and enhance the quality of life of residents of all ages living within the communities we serve by providing basic human needs, social interaction and senior transportation to obtain medical care. (pawcatuckneighborhoodcenter.org).
SU4C is a non-profit organization dedicated to funding research in the education, prevention, care, and cure for all types of cancer through the art and enjoyment of sailing. (su4c.org)
All parking is on site. If you wish to come by boat, please call Mystic Shipyard, 860-536-6588 for slip availability. Beverages and food are available for purchase from on site food trucks and beverage stations. (Please no outside food or beverage allowed.)
River Jam will adhere to all CT State Guidelines regarding Covid.
Tickets are available at mysticriverjam.com or in person at Mystic Shipyard (100 Essex Street) or can be purchased at the door.
*Line-up subject to change.