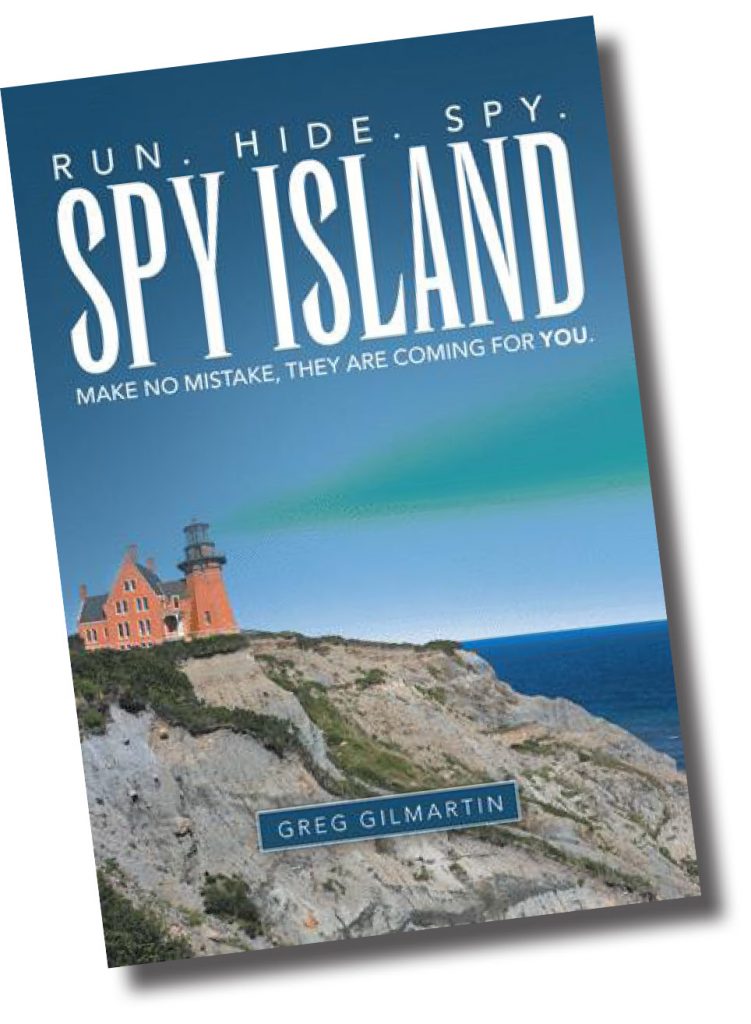 Authorpreneur Greg Gilmartin will be making several appearances this winter to talk about his new novel Spy Island and his life as a writer, TV producer, broadcaster and Russian linguist. There will even be chatter about sailboat racing, pet rocks and ancient faces.
The first opportunity to meet Greg is scheduled for Tuesday, January 21 (tonight!) at 6:30 pm at the Waterford Public Library. The second event is in Mystic at Bank Square Books on Wednesday, February 26 at 6:00 pm. R.J. Julia Booksellers in Madison will host another opportunity on Tuesday, March 3 at 7:00 pm. All of these events are free and open to the public.
Spy Island is a thriller with a local angle involving submarine secrets, the Feds and the Russian Mob. The protagonist is Luke, who not only steals the secrets, but steals the heart of a Russian waitress named Petrika. Is he a traitor, a hero, a lover or a fool? There's a manhunt, a murder and digital espionage; old school spies and sailors drinking mudslides. The adventure bounces from Groton to Coney Island to Block Island with a variety of characters jumping off the pages. Make no mistake, they are coming for you! Everyone wants the secrets Luke stole. He only has eyes for Petrika.
Greg Gilmartin lives in Waterford, CT. His media and marketing adventures over the last four decades took him to New York, Arizona, Florida, Massachusetts and Connecticut. He spent a dozen years as a news and sports broadcaster including a stint with Bob Steele and Arnold Dean at WTIC in Hartford. Through the 1980s and '90s, Greg was the public address announcer for the Hartford Whalers, New England Blizzard and Hartford Wolfpack. "Oooonnnnnneeeee minute to play in the period!" Greg honed his writing skills as a freelance journalist with a special interest in sports, fast cars and boats. He was Marketing Director at Ski Sundown for six years and has been producing TV since 1980 with a wide range of projects and clients that continues to this day. The travel show "MysticView TV" is currently broadcast in hotel rooms in Southeast Connecticut.
Greg's first novel Crew was published in 2009 and tells a timeless story of friends forced to discover the limits of their fear, courage and friendship in an unexpected battle with a very bad man. Their lives will be changed forever, if they can survive! Greg's third novel is scheduled for release this summer. Can't Sail In Jail! is a fun romp about the Mystic River Mudheads, smuggling, terrorism and chasing the American Dream!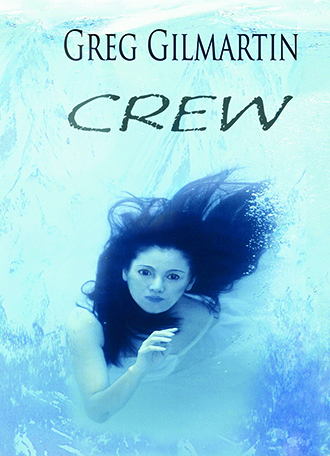 Spy Island and Crew are published by Life Rich Publishing, a subsidiary of Reader's Digest. They are available locally at Bank Square Books in Mystic, Savoy Bookshop & Cafe in Westerly, RI, R.J. Julia Bookseller in Madison and other fine booksellers in New England and online at Amazon and Barnes & Noble.
Contact Greg at azrokx@gmail.com or 860.625.0094, or visit https://www.greggilmartin.com.