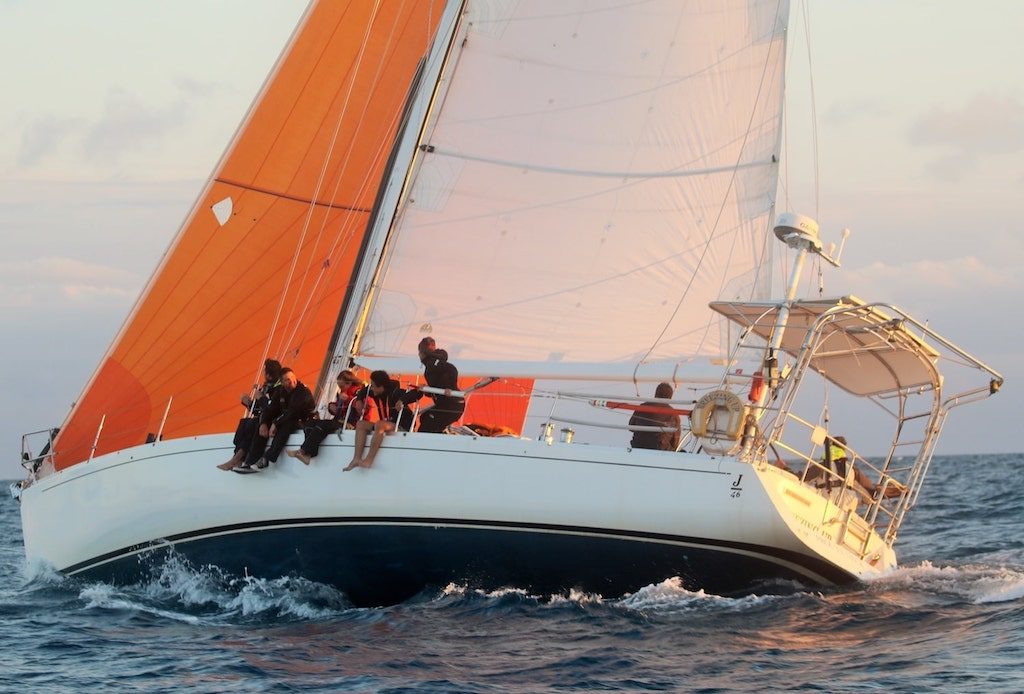 The Regatta Committee of the Essex Yacht Club in Essex, Connecticut is hosting their first Ocean Racing Forum of 2020 on Saturday, February 22.
"Our speakers will be Jenifer & Dane Clark," said Phil Dickey of the EYC Regatta Committee. "Affectionately known as "The Gulfstream Lady," Jenifer has over 40 years of experience in predicting the elements of the Gulf Stream that are important to racing sailors. Her husband Dane is an experienced meteorologist whose work compliments Jenifer's. Come and hear them speak about the current and weather that is of critical importance for the 2020 Newport Bermuda Race."
The Forum, which is open to the public and free of charge, will begin at 1800 hours at the Essex Yacht Club, which is located at 13 Novelty Lane in Essex. (All are welcome for cocktails at 1730.)
Reservations are requested. "Please RSVP to Office Manager Ellen Kelly at Ellen.Kelly@essexyc.com or 860-767-8121 to ensure seating," said Dickey. "Also, please park in the gravel sailors' lot just to the southwest of the Club building."
To learn more about Essex Yacht Club, visit essexyc.com.