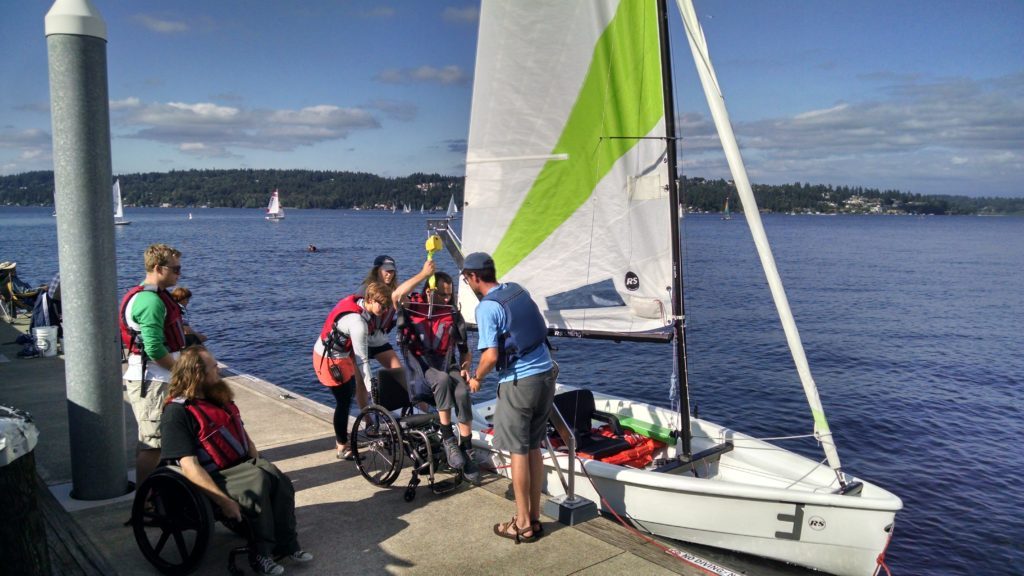 Expand your coaching and become a more overall inclusive program by having your programming team register for an upcoming US Sailing Adaptive Sailing Instructor Workshop:

Niantic Bay Yacht Club, Niantic, CT, May 20 – 22, 2022
Pleasant Bay Community Boating, North Chatham, MA, June 6 – 8, 2022
Longshore Sailing School, Westport, CT, June 11-13, 2022
South Beach Yacht Club, San Francisco, CA, July 29 – 31, 2022

Endorsements earned for current US Sailing Certified Small Boat Level 1+ and Keelboat Instructors or as an audit for volunteers and staff as continuing education. Don't see a workshop in your area? Host one!
To become a US Sailing Adaptive Sailing instructor, visit https://www.ussailing.org/education/adult/adaptive-sailing/instructor-workshop/