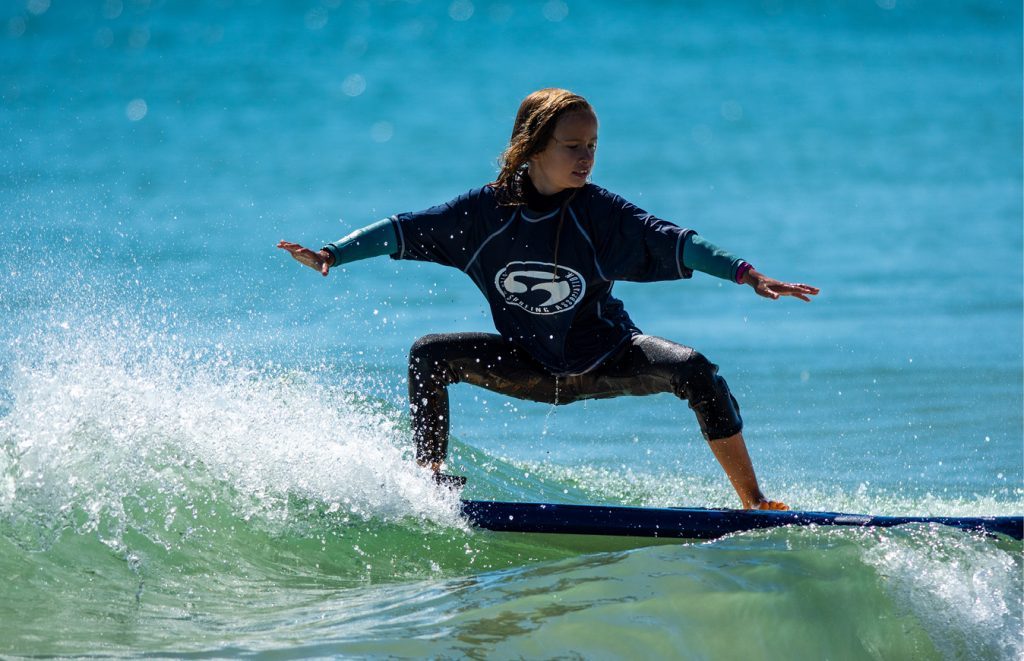 Our friends at New England Science & Sailing (NESS) in Stonington, Connecticut are hosting the 11th Annual Catch a Curl Youth Surf Classic & Beach Cleanup at Westerly Town Beach in Westerly, Rhode Island on Saturday, September 17.
Get out on the water and support your community and environment as we work together to promote a clean ocean. Catch a Curl is open to beginners through advanced youth surfers and will include a beach cleanup as part of the event. New this year, kids can try surfing with the support of NESS Instructors or tune up their surfing skills before the competition.
Early bird registration entry fee is $25 and includes a t shirt. Those kids who are interested in trying surfing are asked to also sign up online in advance.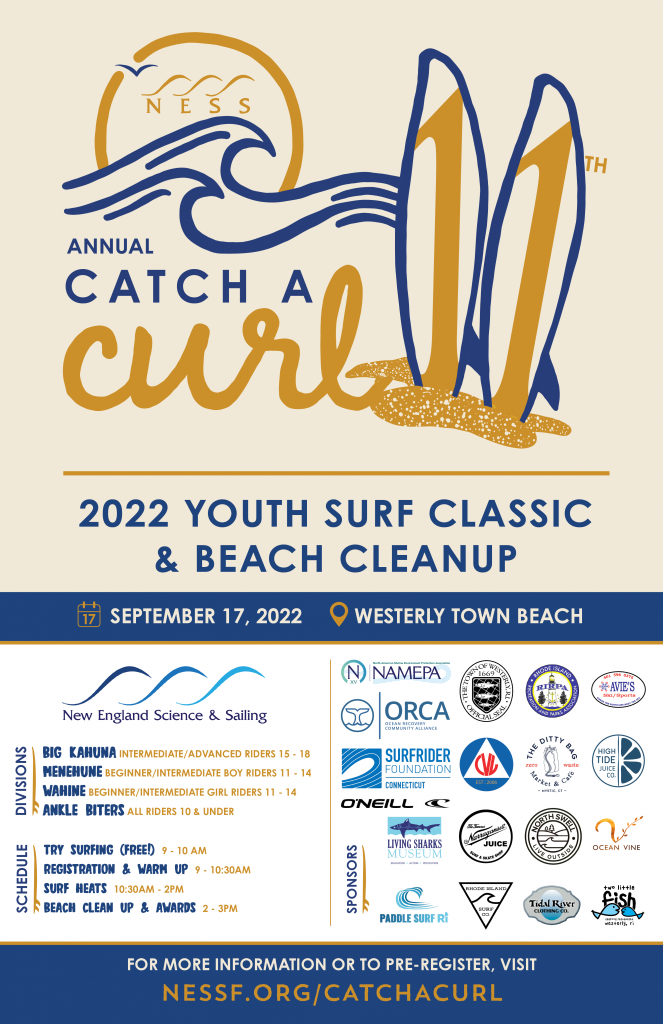 Divisions:
Ankle Biters: Riders under 10. An adult can boost ankle biters into waves!
Wahine: Beginner/intermediate girls ages 11-14.
Menehune: Beginner/intermediate boys ages 11-14.
Big Kahuna: Intermediate/advanced riders 15 – 18.
Event Timeline:
9:00-10:00 am: Try Surfing (FREE!)
9:00 am – 10:30 am: Registration & Warm-Ups
10:30 am – 2:00 pm: Surf Heats
2:00 pm – 3:00 pm: Beach Clean-Up & Awards***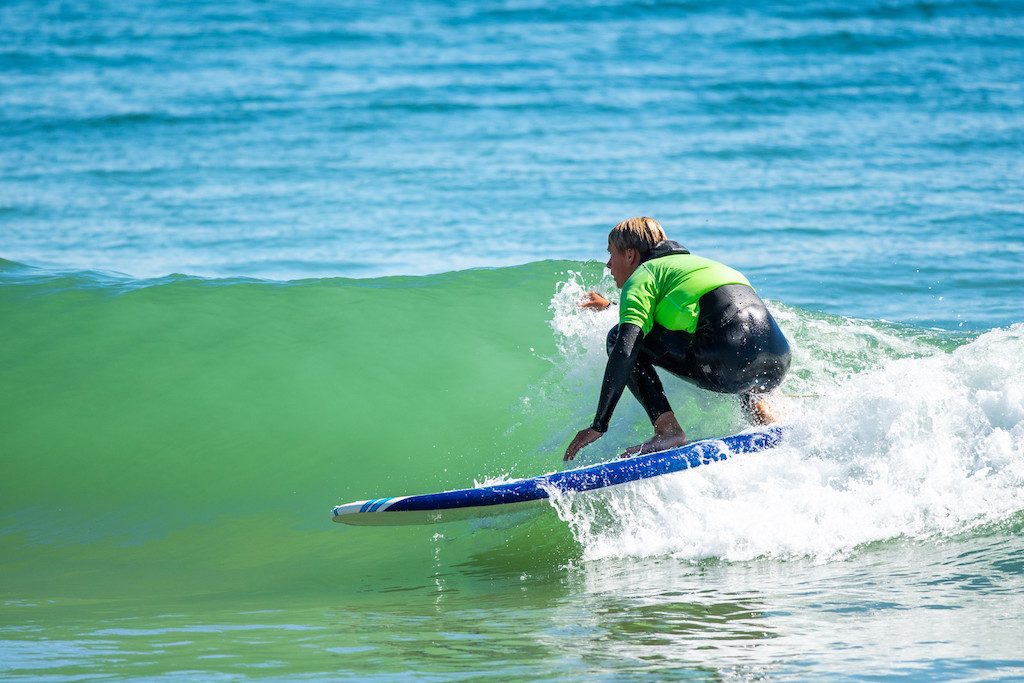 NOTE: Surf Heats begin at 10:30 am and last until about 2:00 pm. The length of each heat depends on the number of participants and conditions. A beach clean-up begins directly after last heat of the surf classic. Prizes are awarded for the surf competition following the beach clean-up.
To register, log onto nessf.org/register/11th-catch-a-curl.