New outright record of 53 minutes and 37 seconds for the 17.8nm course takes down Phaedo3's record set in June 2015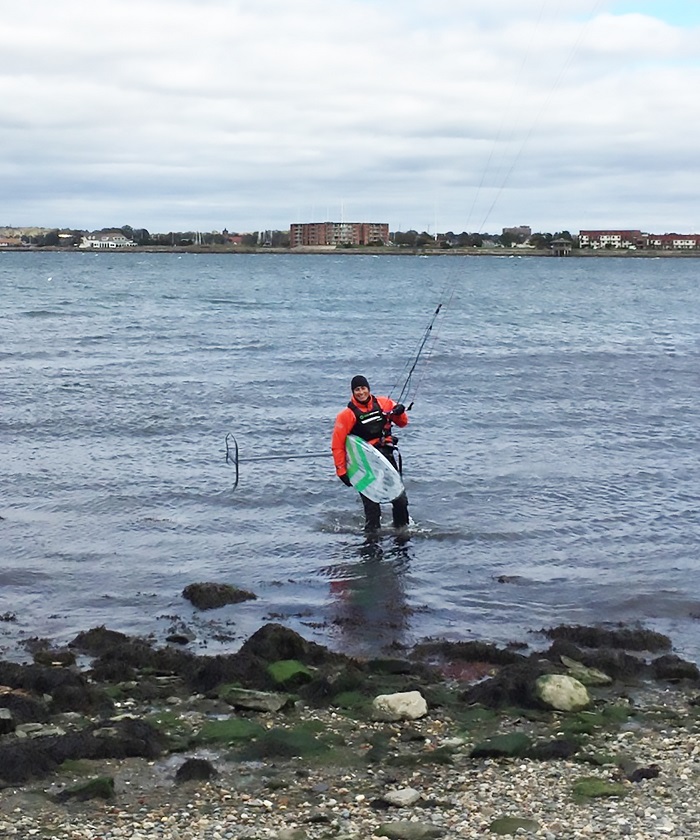 October 28, 2016 – Newport, RI – A new outright record was set Friday, October 28 for the Mount Gay Rum Around Jamestown Record. Zach Marks of St. Petersburg, Florida, rode his foiling kiteboard around Jamestown with an elapsed time of 53 minutes and 37 seconds. This bests the previous record of 00:56:33, held by Lloyd Thornburg's Mod70 Phaedo3, by 2 minutes and 56 seconds.
Marks chose to sail the course around the island to port, sailing north from the start off Fort Adams at 12:00:58 EST. All previous record attempts were set sailing around the island to starboard. Marks departed in a WNW breeze ranging from 20-25 knots at the end of an ebbing tide.
This was Mark's third attempt to set the Around Jamestown Record. His prior attempts, also on a foiling kiteboard, were 01:09:24 and 01:03:08 in July 2014. He used a 10m F-One foil kite, on 15-meter lines. The board is an Alex Aguera and fitted with a Spotz hydrofoil.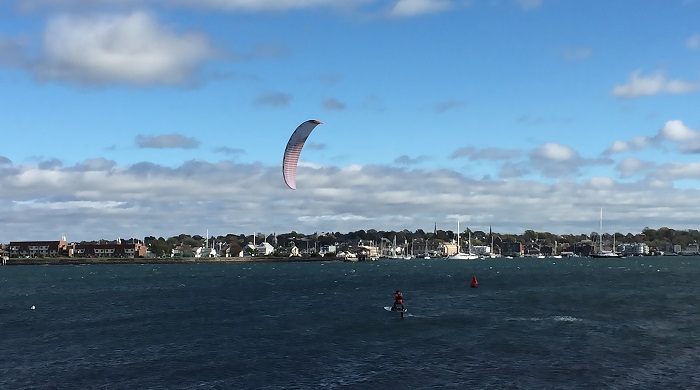 Zach Marks said on the record, "Setting the record for this race was something that was always on my bucket list. The format and prize are so unique. It's a refreshing break from traditional windward leeward racing.  Thanks to the local Rhode Island support crew who came out to help me. I couldn't have done it without them."
On the Attempt he said, "The attempt was a reach most of the way around, a little upwind at the north end of the island and really, really windy up there and big ocean swell down at Beavertail. Super gusty pretty much everywhere.
I was going underneath the Jamestown Bridge, trying to do a wider groove because you're getting ready for that blast and then the lull. I kind of got lulled and my lines went really slack and then the kite powered up really quick and I couldn't bear away enough so I over-foiled and dropped the kite in the water. That's pretty much the worst place you want to be down because the wind's so gusty, but luckily [the kite] came up pretty quick. That probably cost me 15-20 seconds. I had a couple of other wipeouts, but nothing yarded [no equipment scattered everywhere] too far.