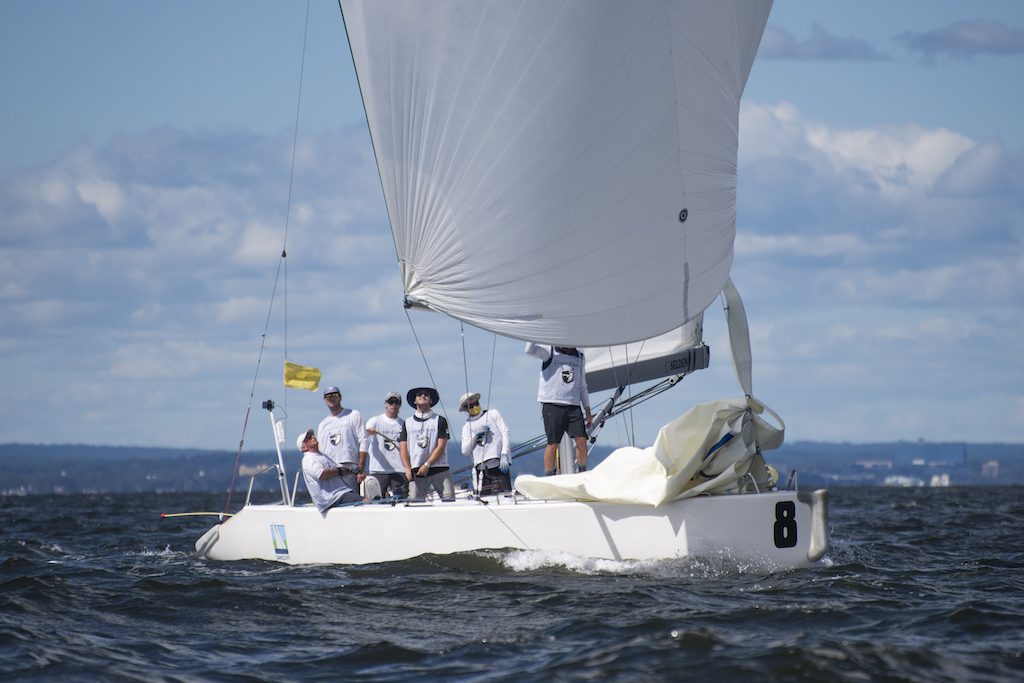 Our friends at Oakcliff Sailing in Oyster Bay, New York are celebrating the end of a strange year by digging back into their history and reviving the Harvest Regatta for Oakcliff Supporters on Saturday, October 10. 
It will be just like a normal Supporter Open Sail running from 12pm – 5pm, but with a fun twist. At 2pm, sailors will gather at Seawanhaka Corinthian Yacht Club and sail the "Classics course" – starting off of Seawanhaka's green mark, rounding the Caisson in Cold Spring Harbor, out to the Green can and back.
Pumpkins will be deployed around the race course for competitors to pick up as they sail by. Each pumpkin will have a number that will correspond to a "trick" or a "treat" back in the harbor.
Once everyone is back on the moorings, Oakcliff will have their picnic boat, Waterfront Property, on station grilling kielbasa and delivering food and beverages to individual boats so everyone can stay properly bubbled. Come sail a Match 40, Classic or even a Laser. Costumes are optional – but encouraged!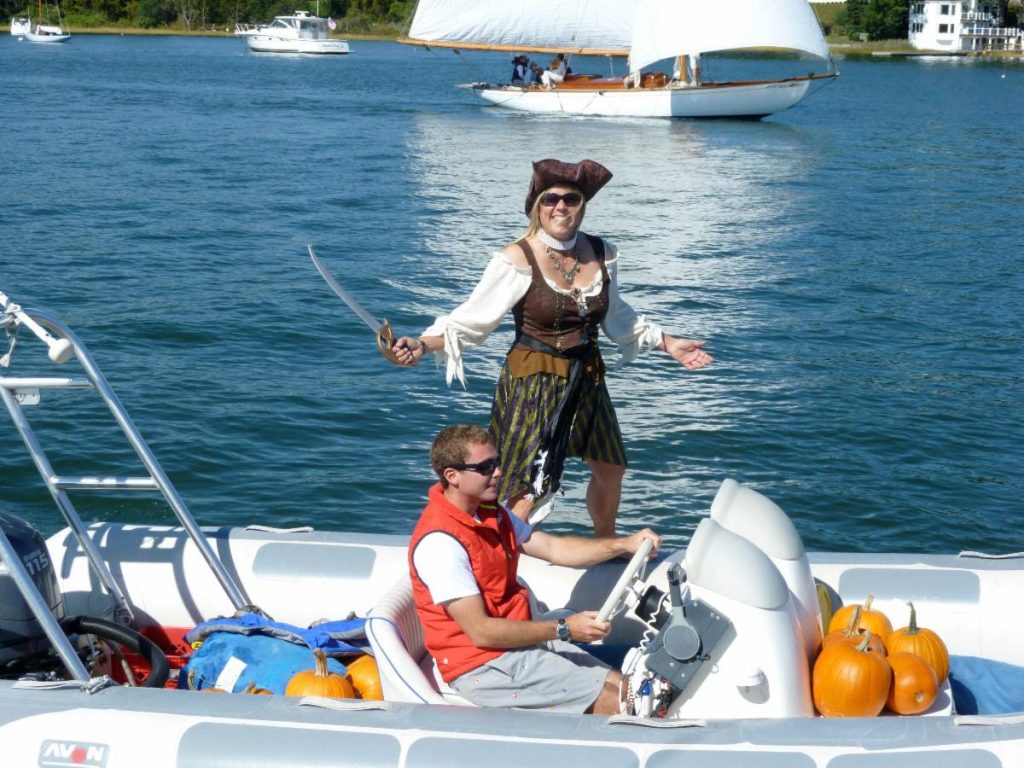 Sign up to sail one of Oakcliff's Lasers, a Sunfish or paddle a board on your own. Or you can sail a Match 40 or Classic in your Family Bubble / Quaranteam. All sailors must be 2020 Oakcliff Supporters please.
Email Francis development@oakcliffsailing.org if you have questions.
All people visiting Oakcliff must wear face coverings, maintain social distancing and adhere to all postings and further instructions at Oakcliff. Full protocols can be found here. Coaching will be available over VHF CH69 from a RIB. All sailors must be able to deploy their face coverings within 2 seconds and wear their PFD at all times while sailing.
For those sailing Lasers, the Sunfish or paddleboard: Report to Oakcliff's High Performance Beach, 1 Bayview Ave, to get rigged and launch.
If you park by the beach, parking is only allowed on the same side of the street as our beach. Parking is not allowed on the opposite side of the street.
For Match 40 Quaranteams: Report to Oyster Bay Marine Center wearing your face covering and go to the Eastern side of the dock where Oakcliff's protectors will take you, one team at a time, to the match boats. Stay in the forward half of the protector and follow any other instructions given by the driver. Life jackets and face coverings are also required at all times. After sailing and derigging, wash down the boat on the mooring with salt water, rinse with fresh water from your blue jug, and then come back ashore on the protector.
All sailors: Remember your Face Covering, PFD, VHF Radio, sunscreen, hat, water, and sailing gloves.
Sign up below to let us know you're coming and what you want to sail! If weather requires us to cancel or change the sailing time, we will contact you using the info you provide here.