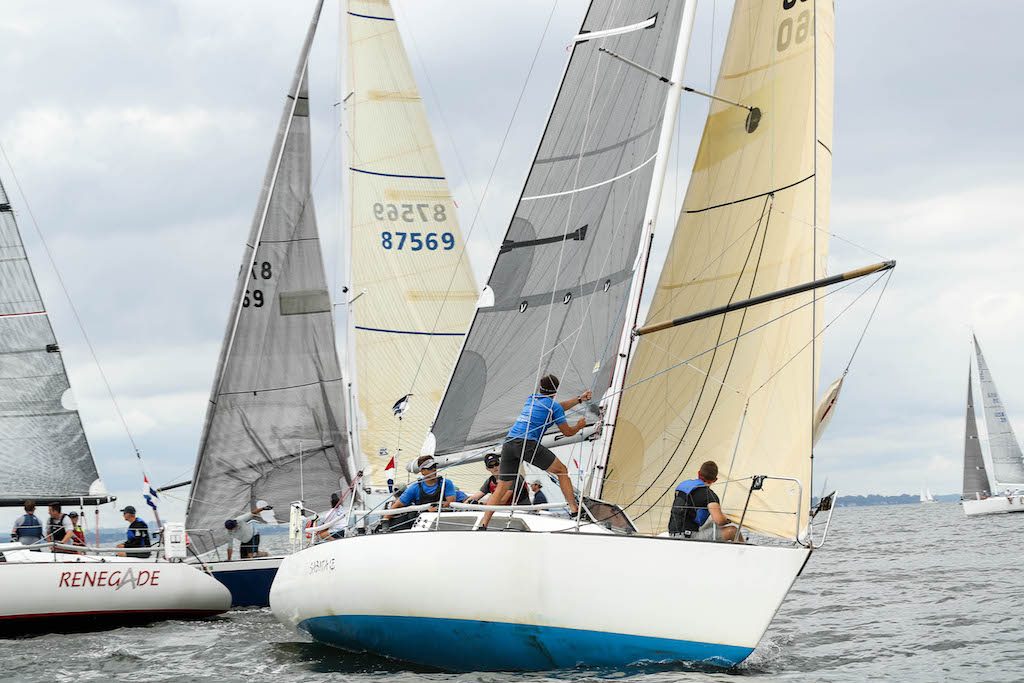 Our friends at the Storm Trysail Club and Riverside Yacht Club in Greenwich, Connecticut are co-hosting the annual Long Island Sound Championships on September 19 & 20.
This regatta is open to PHRF-rated boats, as well as a number of one-designs including J/105s and J/88s. Other one-design classes may be added as entries permit. In addition, a Navigators course (around government marks) will be available for Plus1 entries.
Twenty-two boats have entered, and as the season is drawing to a close you may want to as well since the number of racing opportunities left in the season is getting shorter by the week.
The Notice of Race and Registration can be found at https://stormtrysail.org/regattas/long-island-sound-championships/
In addition to Yacht Racing Association of Long Island Sound season trophies, this regatta will qualify for the Shearwater and Navigator trophies which will be awarded to the boat with the best combined score for both the YRALIS Championship and the STC/RYC LIS Championship. The Shearwater will be awarded for the Windward/Leeward Course and the Navigator Trophy for the Navigator course.
Complimentary dockage and moorings for competing yachts will be available at Riverside Yacht Club from Thursday, September 17 to Sunday, September 20, on a non-guaranteed, space-available basis. Captains must abide by and follow RYC's COVID Policies, which are available in the event Documents & Forms section found on YachtScoring.com.
For more information, contact Regatta Co-Chairs NickLangone at nelangone@aol.com or Ty Anderson at j.tyander@gmail.com.