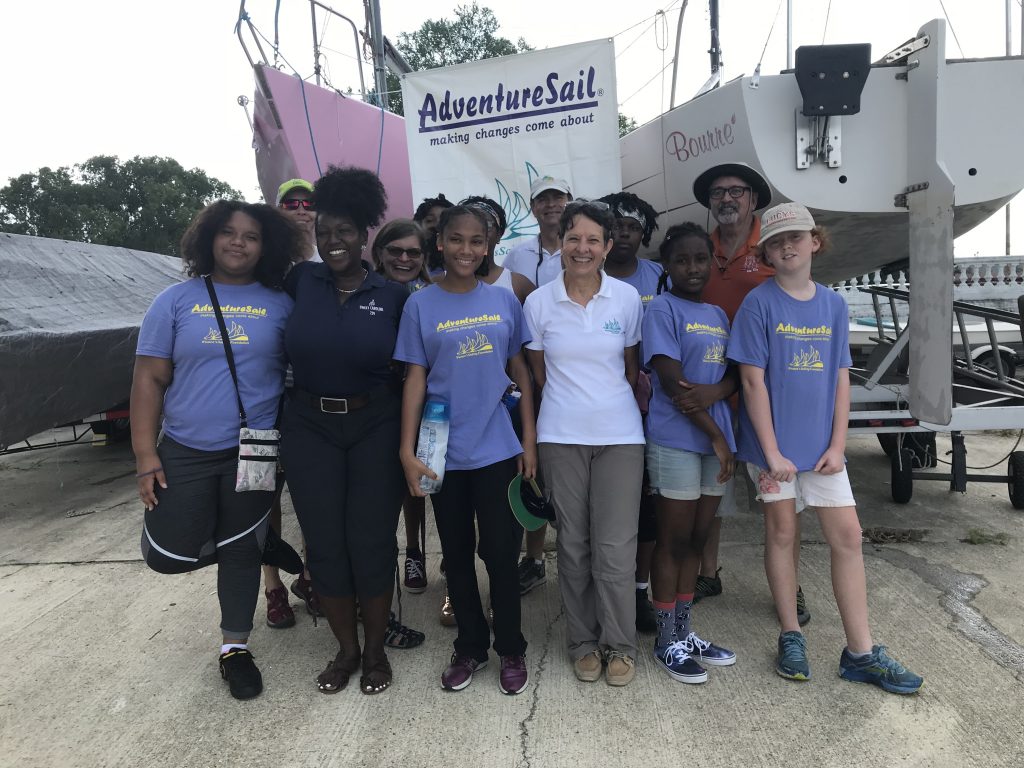 The Women's Sailing Foundation (WSF) is accepting applications for the Sue Corl Youth Sailing Scholarship for 2019. The scholarship for underserved teenage girls was established in 2015 in memory of Sue Corl of Marblehead, Massachusetts, a board member and a tireless advocate for WSF programs.
The $500 scholarship is offered annually to underserved girls between the ages of 14 and 19. The opportunities to which the scholarship may be applied include, but are not limited to, enrollment in
Ÿ An advanced sailing program
Ÿ A racing program
Ÿ A tall ship or live-aboard experience
Ÿ A marine or maritime-related program
When there are multiple requests, sailing-related programs take precedence.

Applications for a 2019 program/experience are being accepted through May 31, 2019. For the online application, please visit https://www.womensailing.org/who-we-are/girls-sailing-programs/
Please direct any questions to SueCorlScholarship@womenssailing.org.
Donations to the Fund may be made online at www.womensailing.orgor by check made payable to the Women's Sailing Foundation and mailed to Women's Sailing Foundation, P.O. Box 588, Marblehead, MA 01945.
The Women's Sailing Foundation is a 501(c)(3) educational organization, whose mission is to enhance the lives of women and girls through education and access to the sport of sailing. For more information, please visit www.womensailing.org.