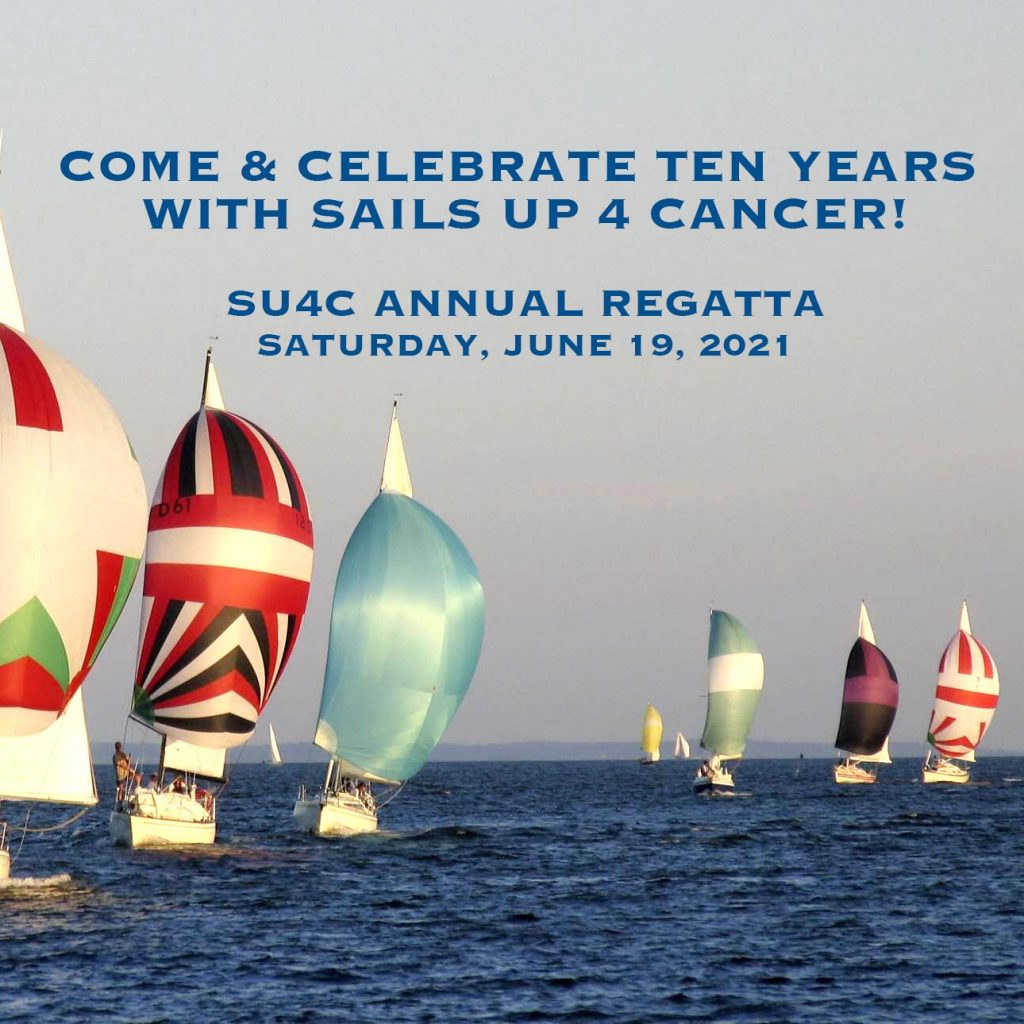 Hosted by our friends at Mystic Shipyard in Mystic, Connecticut, the Sails Up 4 Cancer Regatta Weekend (Friday, June 18 and Saturday, June 19) supports a great cause. Featuring activities for sailors and non-sailors alike, SU4C Regatta Weekend is one of the most enjoyable sailing events in the Northeast.
Skipper's Party: Friday, June 18 at Mystic Shipyard, 6:00 to 9:00 PM
SU4C Regatta Weekend kicks off Friday night at Mystic Shipyard, with the Skipper's Party and Cornhole Tournament hosted in conjunction with Coastal Connecticut Cornhole and Dogwatch Mystic Barbecue, featuring live music by Wooly Mammoth.
Organizers will be handing out the Sailing Instructions and conducting a Q&A with the Race Committee, then it's time to party!
This is a double elimination tournament, and ACO/ACL Rules apply. Check in / Practice at 5:30 PM. The tournament is limited to 32 teams MAX.
Registration cut off is 6:00 PM, and the tournament starts at 6:00 PM. Bags are available or bring your own. The public is invited to join in the fun and competition.
Tickets are $25 per person, which includes the barbecue and two drinks. Extra drink tickets are $5/each.
Cost for the Cornhole Tournament is $50 per team (2 players). Space is limited, so register early! To register, log onto http://su4c.org/event/skippers-party/
Sails Up YOGA: Saturday, June 19 at Mystic Shipyard, 8:00 AM to 12:00 PM
Sails UP YOGA is an exclusive morning of yoga on the beautiful Mystic waterfront location to benefit Sails Up 4 Cancer.
SU4C has an all-star lineup of The Best local yoga instructors including Annie Chapman with The Mystic Yoga Shala, Priscilla Humphrey, John Longinidis and Genevieve Kueter (kids' yoga! YES, this is a family-friendly event!), who are donating their time and energy to make this day very special.
Various wellness vendors will provide incredible complimentary snacks and refreshments, including, Karma Kitchen which will be providing our generous guests with their famous watermelon splash refreshers throughout the event.
To reserve your spot, please visit http://su4c.org/event/sails-up-yoga/
Sails Up 4 Cancer Regatta: Saturday, June 19, 12:00 to 5:00 PM
With a focus on fun, this regatta is open to all sailors, from racers vying for Eastern Connecticut Sailing Association points to weekend cruisers and family crews.
Racing begins on the water in Fishers Island Sound in the vicinity of Sea flower Reef at 12:00 PM. Registration is $50 per yacht, and includes four tickets to the shore party. Prizes will be awarded to top three finishers in each class.
Skippers register their boats and recruit friends and colleagues to help crew and raise funds. Skippers and crew seek donations from friends, family, co-workers and employers to sponsor their boat. SU4C seeks national and local event sponsors who are willing to actively support SU4C's mission statement with sponsor dollars.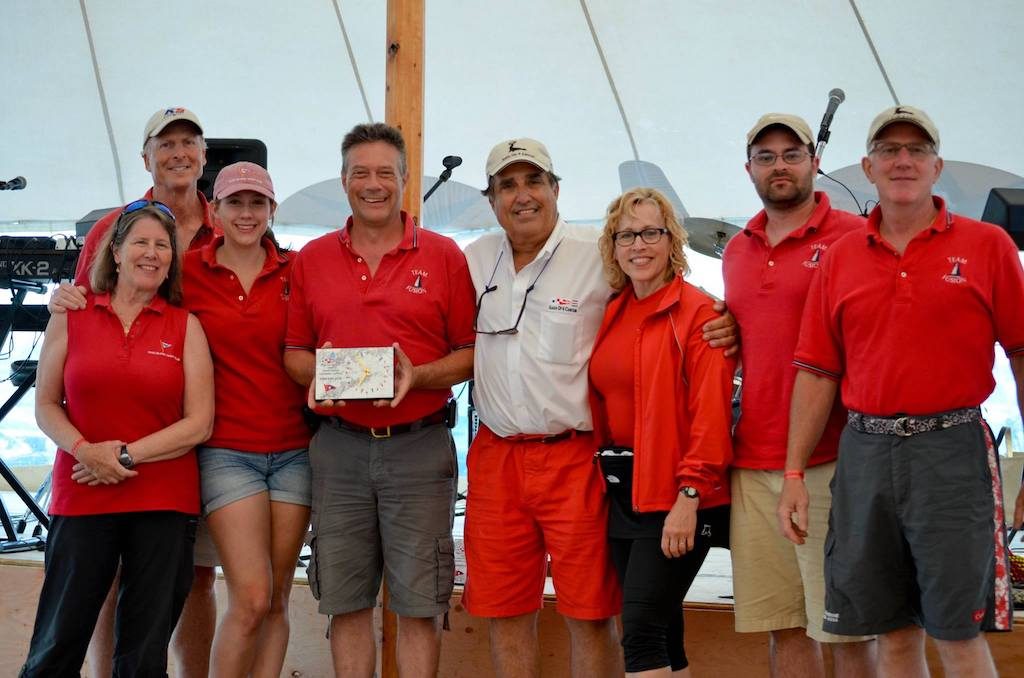 Post Regatta Shore & Awards Ceremony at Mystic Shipyard: 5:00 to 10:00 PM
Enjoy the post-regatta party BBQ with live entertainment by Rock N' Soul Revue. There's an open bar with wine, beer and the famous Dark-n-Stormy Station, a silent auction, and surprises! This event is open to the public and non-sailors. Tickets are $25 per person.
SU4C is a nonprofit organization dedicated to funding research in the education, prevention, care, and cure for all types of cancer through the art and enjoyment of sailing. Sail & Party to Support the Cause!
For more information, log onto http://su4c.org/event/sails-up-4-cancer-regatta/