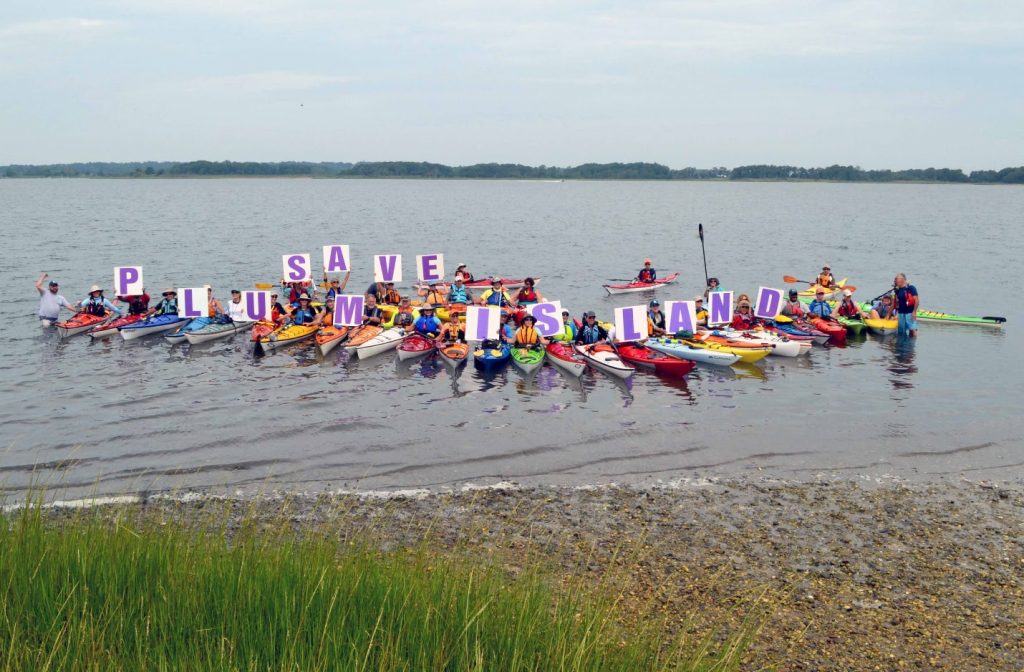 As regular WindCheck readers know, our friends at Save the Sound are engaged in an ongoing campaign to preserve Plum Island, an 840-acre, federally owned island in the eastern end of Long Island Sound. They're hosting the second annual Paddle for Plum Island on Saturday, August 17, and you are cordially invited!
Concerned citizens will kayak and paddleboard around Orient Beach State Park to raise awareness and funds to support the Plum Island envisioning process. Building on the success of the first Paddle for Plum Island, this second annual event will once again bring together Plum Island conservation enthusiasts to raise awareness and funds to support Save the Sound's work to preserve Plum Island and prevent commercial sale and development.
Participants will meet at Orient Beach State Park in Orient, New York at 10:30 a.m. with their paddleboards or kayaks to explore the park's amazing northern bays and creeks. They will stop for a group rest and swim, and then return around 3:30 pm for an after-party on the beach with light refreshments and raffle prizes. Paddlers will come away with vast knowledge on the importance of preserving one of the last remaining wild places that define the Long Island Sound way of life.
Plum Island is home to threatened and endangered birds like the piping plover and roseate tern, as well as other rare species. Funds raised from this event will support Save the Sound's efforts to lead an envisioning process to determine the best future use of Plum Island. Save the Sound coordinates the Preserve Plum Island Coalition (PPIC), which comprises 105 organizations in Connecticut, New York, and Rhode Island that work with grassroots activists and champions in Congress to halt the sale of the island. There are currently five bills waiting in Congress that would halt or repeal the sale of the island.
Orient Beach State Park is located at 40000 Main Road in Orient, at the tip of the North Fork of Long Island. If you're ready to Paddle for Plum Island, you can register now at https://www.crowdrise.com/o/en/campaign/p4pi.
For additional information, contact Joseph DiMaggio at 203-787-0646 x136 or jdimaggio@savethesound.org.