Rhody Regatta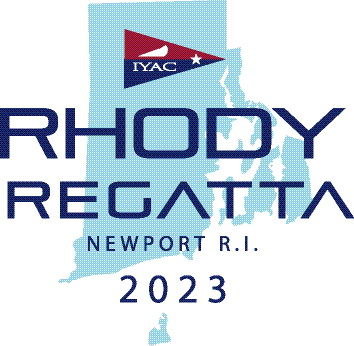 The inaugural Rhody Regatta, hosted by the International Yacht and Athletic Club (IYAC), takes place Saturday, June 3 on Narragansett Bay. The event consists of one race, approximately 18 miles in length, around Conanicut Island and is designed to benefit the Rhode Island Community Food Bank.
This is a great idea," said Newport's Clay Deutsch, who plans to add his C&C 30 Just a Friend to the growing roster of registrants, "not only because it supports such a worthy cause but also it fills a void in that first weekend of June left by the (discontinued) Leukemia Cup. For many it will be a shakedown for the summer sailing season."
The RI Community Food Bank acquires and distributes food through its 140 member agencies, including food pantries, meal sites and shelters. It serves more than 63,000 Rhode Islanders each month, a number that reflects a 20% increase over pre-Covid years.
"The Rhody Regatta fundraiser comes at a critical time of increased need for food assistance in our community," said RI Community Food Bank CEO Andrew Schiff, citing a Rhode Island Life Index study that shows 31% of households in Rhode Island are food insecure and unable to afford adequate food.
After signing up on yachtscoring.com, skippers or their dedicated team liaisons are encouraged to set up a fundraising page on a special site managed by the RI Food Bank. Simple step-by-step instructions make it easy to create a team portal that can then be shared with the team's network. (Online donations must be made through this portal and cannot be made through yachtscoring.)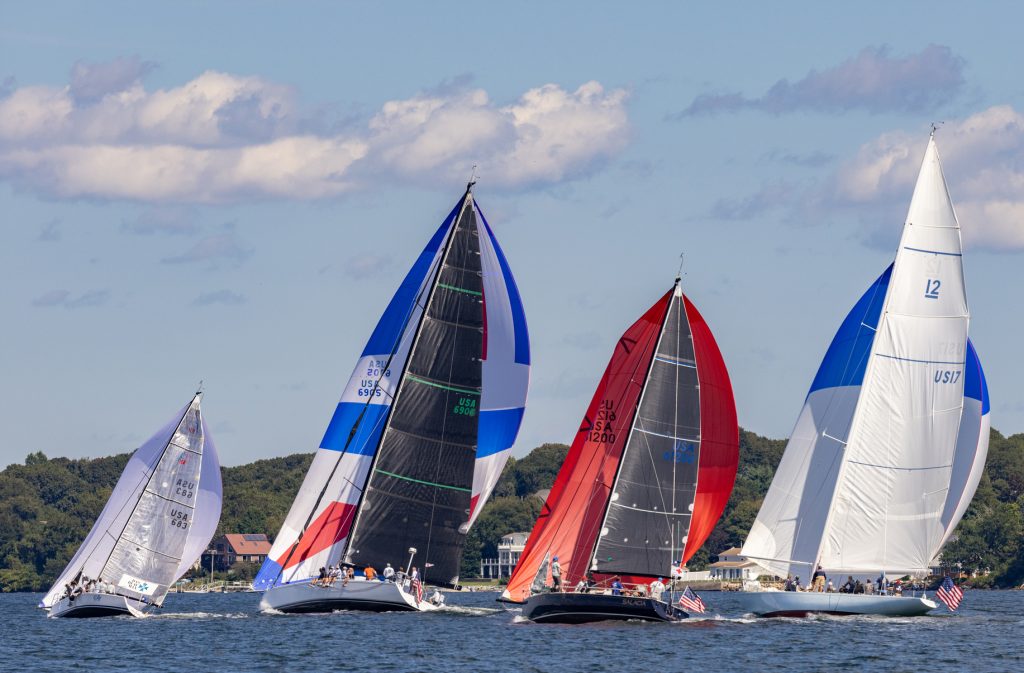 Sailors will compete in the inaugural Rhody Regatta's Race Around Conanicut Island to benefit the Rhode Island Community Food Bank on June 3.   Photo by Stephen Cloutier
"We hope that our racing community will embrace this effort as it has done for similar efforts to help others in the past," said IYAC Commodore Bill Titus who has signed up and will sail aboard Kip Curren's R/P 60 Laura for the race. "Those of us fortunate enough to have access, through whatever means, to this sport and Narragansett Bay have so much," he said. "It's always good to be mindful of that and give back to our community when an opportunity like this arises."
The IYAC serves as a favorite sailors' bar in the heart of Newport and also is an official US SAILING affiliated club, with registered members. It is especially known for running world-class regattas for everything from sport boats to Maxi yachts.
The Rhody Regatta is open to all Cruising/Racing Yachts with or without a 2023 PHRF of Narragansett Bay Handicap. (See Notice of Race for stipulations.) The Fleet will be divided into handicap and one-design classes according to rating and other factors at the discretion of the IYAC Race Management. Prizes will be awarded to the top finisher in each class, Best Overall finisher, and the team raising the most funds for the RI Community Food Bank.
For more information, go to https://iyacnewport.com/ or email cpatrickk@yahoo.com.
Link for Fund Raising: https://rifoodbank.org/rhody-regatta/
Notice of Race/Race Documents: https://yachtscoring.com/emenu.cfm?eid=16020.