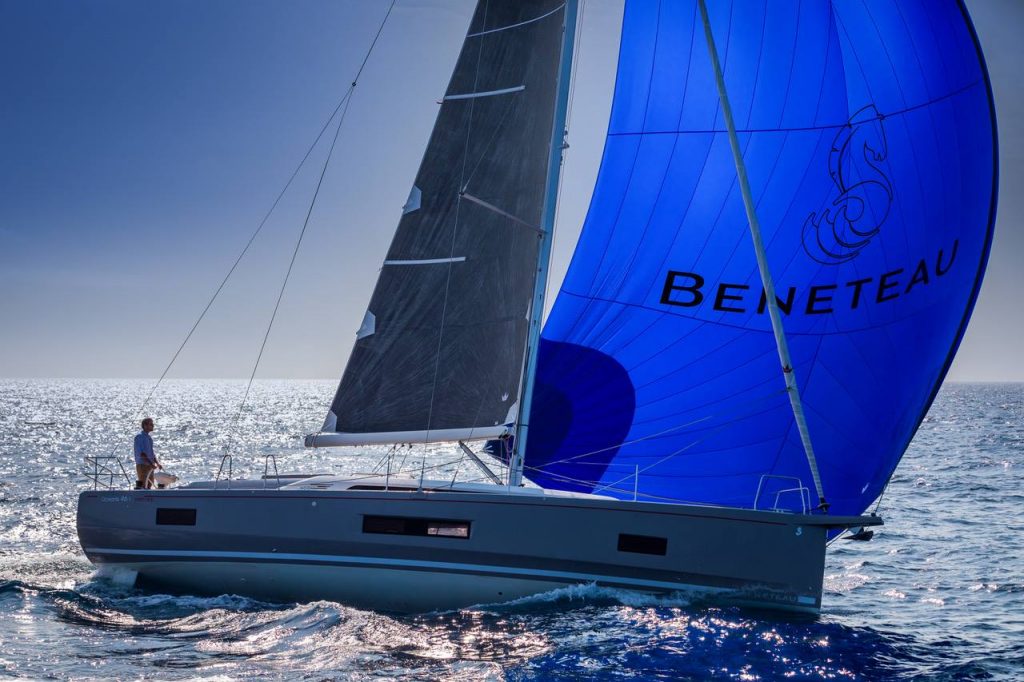 Essex, CT  (March 16, 2021)  The 5th Connecticut Spring Boat Show will take place Friday April 30th, Saturday May 1st and Sunday May 2nd-at Safe Harbor Essex Island, 11 Ferry Street, Essex, CT. The Boat Show is a production of WindCheck Magazine and is sponsored by Safe Harbor Essex Island, Yacht Brokers Association of America, Essex Boat Works, Essex Steam Train and Riverboat and YachtWorld.  50% of the proceeds from ticket sales will go to Sails Up 4 Cancer; over the past several years, over $25,000 was raised for the organization.
"After having to cancel the show last year due to Covid, we are happy be one of the first events this spring to make a comeback. We will follow and adhere to all State of Connecticut and Town of Essex health and safety guidelines. This year, the show will be ticketed to help measure capacity numbers. Masks will be required as well as social distancing. We are looking forward to having a safe and customer friendly boat show and fundraiser for Sails Up 4 Cancer," says Ben Cesare, owner of Windcheck Magazine.
Attendees will see a wide range of new and brokerage, power and sail models with sea trials available.  Boating gear, accessories, waterfront real estate and "water lifestyle" service companies will also be on site. The Griswold Inn, conveniently located in downtown Essex, will offer a 20% discount Thursday, April 29, 2020 through Sunday, May 2nd for boat show dealers, vendors and attendees. 
"Boaters enjoy the in-water style of this show, offering a wide selection of power and sail boats. Attendees arrive from all over New England down to New York in excitement for the boating season ahead. The venue makes it easy to hop aboard and spend time chatting with knowledgeable brokers in a relaxed and fun environment," said Tom Pilkington, owner of Prestige Yacht Sales. "The 2019 change to CT Tax law lowered the state tax on boat purchases from 6.35% to 2.99%; this change, along with the increased demand for outdoor family friendly activities during the pandemic has proved to show a growing interest in boat purchases and expected increased attendance in Connecticut boat shows."
"Safe Harbor Marinas looks forward to hosting this annual event," said Matt Beer, General Manager, Safe Harbor Essex, CT. "Our beautiful, family-friendly venue in the historic waterfront village of Essex, CT is truly unique. No other boat show, boutique or otherwise, has a setting like ours. This year, we are particularly excited to have a new restaurant on the island, Siren, where boat show attendees can enjoy a meal while visiting the show." Safe Harbor Essex Island is located on a 13-acre private island on the Connecticut River, accessible by a complementary ferry service, and offers 125 slips, accommodating vessels up to 200'. Many land based nautical exhibitors are expected to grace the dockside lawns on the Island along with the expected in-water boats.
3 Day Tickets will be offered at $20 per adult and Free passes for children 13 and under, granting access to the show all weekend long.  50% of the proceeds will benefit Sails Up 4 Cancer, a non-profit organization and local charity who distributes funds raised to families impacted by cancer.  Advance tickets can be purchased by visiting:  https://www.windcheckmagazine.com/shop/. 
CT SPRING BOAT SHOW:  The 5th CT Spring Boat Show, April 30, May 1-2, 2021 features some of the newest boats on the market including center consoles, fishing boats, luxury cruisers, sport and sail boats.  The show is open to the public at Safe Harbor Essex Island with advanced purchase of tickets, 50% of proceeds will be donated to Sails Up 4 Cancer.  Free parking is available.  Visit www.ctspringboatshow.com for specific event details or Ben Cesare of WindCheck Magazine at contactus@windcheckmagazine.com for dealer and vendor application information.  
Sails Up 4 Cancer (SU4C) is a non-profit organization based in Mystic, Connecticut. SU4C has been dedicated to supporting cancer care, education, prevention and research along the Shoreline and Southeastern regions of Connecticut. To learn more, go to SU4C.org.