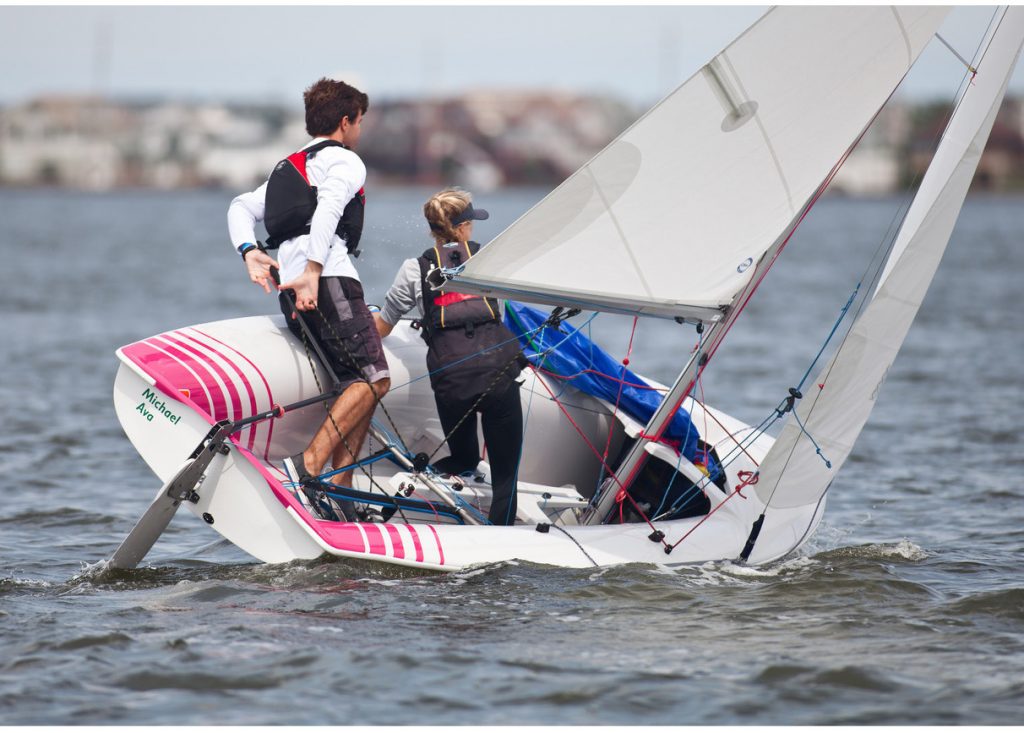 The Inter-Collegiate Sailing Association (ICSA) is excited to announce a new five-year sponsorship agreement with Zim Sailing and West Coast Sailing. These are two of North America's leading suppliers of boats, parts and equipment, both owned and led by former college sailors.
As 'Official Suppliers' of College Sailing, Zim Sailing and West Coast Sailing will contribute equipment for use at the various ICSA national championships, including 420/FJ sails at Spring Championships, and complete ILCA boats at Singlehanded Championships. In addition to providing equipment, both companies have created a unique cash contribution plan where 5% of purchases made by college sailing programs will be donated back to ICSA. This will create a direct circle of support for the long-term benefit of student athletes and the continued growth of College Sailing.
"We're thrilled to welcome Zim Sailing and West Coast Sailing as sponsors," said Mitch Brindley, President of ICSA. "Their contributions ensure the stability of College Sailing and provide funding for the operations and promotion of the National Championships, education and training for developing sailors and coaches, and development grants to open the pathway to sailing for a wide range of student athletes."
Zim Sailing, founded by Steve Perry in 2008 in Bristol, RI, provides one-design sailboats, parts, accessories, and services to the North American market. They manufacture popular collegiate dinghies including the FJ, C420 and 420E, while engaging in grassroots youth development of yacht club junior sailing programs, community sailing and youth racing. Zim Sailing is seen at regattas around the country, providing charter boats and onsite support.
West Coast Sailing, founded in 2005 in Portland, OR by George Yioulos, is one of North America's leading marine retailers, focusing on the dinghy racing and small keelboat market with an emphasis on e-commerce fulfillment and industry leading customer service. Yioulos, a former University of Oregon sailor and recipient of the 2005 ICSA James Rousmaniere Award for Student Leadership, brought West Coast Sailing and Zim Sailing under common ownership in 2021 – with the goal to expand support for sailing in North America.
Both companies are led by, and employ, many alumni of College Sailing. Their teams volunteer, donate, coach, and support ICSA, year in and year out. For sailors, programs and supporters of College Sailing, this is an opportunity to work with a valued sponsor for all boats, parts, equipment, and apparel needs. Programs can set up accounts for easy online ordering with discounted pricing, with 5% of those purchases going back to ICSA. Individual student athletes can take advantage of 15% off apparel and accessories purchases to get the gear they need to get on the water at a great value. Knowledgeable sailors are on hand to provide support and answer questions. More information can be found at zimsailing.com and westcoastsailing.net. ■