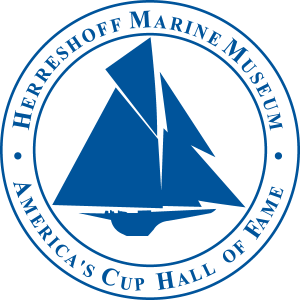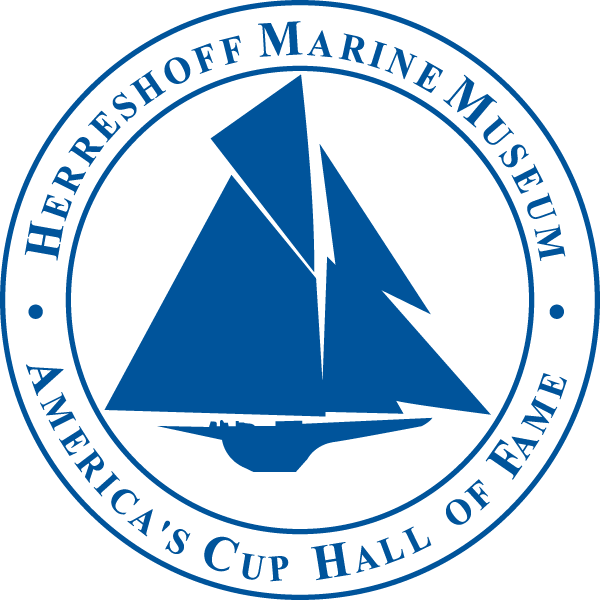 By Ted Burt, Alan Haigh and Douglas Cooper
Editor's note: This article is the second in a series we're publishing throughout 2021, showcasing iconic Herreshoff fleets and their owners as important stewards of Herreshoff boats, originals and replicas alike. Our friends at the Herreshoff Marine Museum in Bristol, RI are celebrating their Golden Jubilee year – the 50th anniversary of the museum's founding, and WindCheck is honored to be the official Jubilee Media Partner.

The Herreshoff Marine Museum is located on the grounds of the former Herreshoff Manufacturing Company where more than 2,000 yachts were built over more than six decades, including eight consecutive America's Cup defenses between 1893 and 1934. The Herreshoff Jubilee encompasses a yearlong calendar of fresh content and compelling events (both virtual and in-person, COVID-permitting). To learn more, log onto herreshoff.org.
"OK, boys. Have a good sail. I'll see you back in Quissett."
And with that encouragement to his 9- and 12-year-old sons, Ted and David, Charles Burt headed down the Wareham River in Liteskip, his 36-foot sloop, leaving the boys to find their way out into Buzzards Bay, across the canal ship channel and back to Quissett, MA. The boys were on their maiden voyage on Jancy Lee, one of the last wooden Herreshoff 12 1/2s to be built. The year was 1950.
Buzzard Bay Boys' Boat
Herreshoff 12 1/2s first came to Quissett in 1915, the year after their production began in Bristol, RI. Quissett Yacht club was then three years old and was looking for a class of boats that would suit the needs of younger sailors. Herreshoff designs had been sailing in the waters off Quissett since the 1890s; small sprit-rigged racers, Herreshoff 15s, and larger gaff-rigged sloops known as "raceabouts." The 12 1/2 was wet but safe in a Buzzards Bay southwester. She could be singlehanded easily or crewed by three or four, and young or old, you were attracted to her graceful lines and the soft sound of water sliding past the wooden hull. Over time, the class grew, not just at Quissett, but around Buzzards Bay, Narragansett Bay and Long Island Sound. Today Captain Nat's Boys' Boat can be spotted almost anywhere in the world. In her home waters of New England, the annual H-Class championship regatta draws between 30 and 40 entries yearly. The H-Class Association maintains the standards of measurement as well as construction, rigging, and sail materials, so the 12 1/2s can continue to race as a true one-design class.
During the 1930s and after World War II into the '50s, the 12 1/2 fleets grew in size. In the Quissett/Woods Hole waters, regular weekend races drew large fleets involving top adult racers as well as their children and grandchildren. For a time, there were so many involved that the fleets were divided into "A" and "B" fleets, with the top finishers each week assigned to race each other the following week while the lower half was relegated to the "B" fleet. Those great race days involved 30 or 40 12 1/2s and up to a dozen S-Class competitors.
Change came in the '60s and '70s. The expense of buying and maintaining a wooden boat began to erode the fleet numbers. In addition, lifestyles were changing. Fewer families spent the whole summer on the Cape, and more of the younger generation needed to find full-time summer jobs to pay college expenses. By the early '50s there were no more 12 1/2s being built by the Herreshoff yard in Bristol, which ceased operations in 1946, nor by the Quincy-Adams yard in Quincy, MA or by Cape Cod Shipbuilding in Wareham. While there were still a considerable number of boats around, many were not launched for the summer seasons, and lack of maintenance took its toll. In Quissett, Saturday races drew fewer and fewer competitors, shrinking from 30 or more to 10-15 and then sometimes less than 10. The days of beautiful wooden gaff-rigged Buzzards Bay Boys' Boats seemed to be numbered.
The reversal of this spiral of decline began in 1973, when Bill Harding proposed building a 12 1/2 with a fiberglass hull that would be faithful to the original design in appearance and sailing ability. Thus arrived the Doughdish, which required much less maintenance and offered the joy of sailing that many Buzzards Bay sailors recalled from their youth. By 2019 the QYC fleet listed 59 boats, of which about three quarters were Doughdishes.
Old-timers will sigh and recall wistfully the sound and feel of the old "woodies," but there is no doubt that the glass boats saved the class, which now has regained its role as the club's primary small daysailing and racing boat. Quissett has even developed a sailing class for adult women, the Waterlilies, to help beginners, crew members and seasoned racers improve their confidence and skills on the water in 12 1/2s. Over 25 boats full of amazing ladies sail together on Friday mornings! The original design may have been called a "Boys' Boat," but those days are now long past.
Another indication of the staying power of the Herreshoff legacy in Quissett is a trophy awarded yearly to a family who has been notable for sailing and racing multi-generationally. Many families qualify each year, and it is a great tribute to Captain Nat for designing and building a boat that attracts family participation which includes several generations sailing together.

S-Class
In the 1920s the youth of QYC raced in Beetle Cats and 12 1/2s, while the adults raced in the Handicap Class. The Handicap boats were a combined fleet of Q-Class designed and built for Quissett, Manchester 17s, and Herreshoff 15s. These boats had flat overhangs as was the style, and took a beating on Buzzards Bay. By the mid '20s they were wearing out. This fact, combined with a growing dislike for corrected time races, was the impetus for adopting the Herreshoff-designed S-Class. In 1928 Messrs. Emery, Marckwald, Bartow, Chapman and King purchased five S boats (built by Geo. Lawley and Son, of Neponset) from the Pequot Yacht Club and had them towed to Quissett Harbor.
Local old-timers initially looked skeptically at the new boats and wondered how many of them would still be in one piece after a season of hard racing. Of special concern were the tall Marconi masts. But the boats were solidly built and came through this first season with rigs intact and crews converted to this new, exciting boat.
Several of the boats from this first group had self-bailing cockpits, a design that placed a seated crew member at the same height as the after part of the deck. Not having experience with the boat, and expecting the worst from Buzzards Bay, it is possible the original QYC owners thought not having to bail the boats while going hard to windward was the conservative choice. As experience with the boats grew however, crews described this design as lethal: if you didn't duck, you could be swept overboard. And not gently, either. And as it turned out, despite their speed and the choppy waters of the bay, few waves ended up in the cockpit. Soon enough these boats were all traded out for non-self-bailing cockpits.
As the fleet took hold in Quissett Harbor, a number of sailing families from nearby Woods Hole also bought S boats and joined the Quissett fleet for racing. By the mid-'30s, sailors who were members of both Quissett and Woods Hole yacht clubs raced regularly in both clubs' events, taking turns sailing to the other's waters to participate. These years saw continued growth in the fleet with as many as fourteen boats racing in the latter part of the decade.
In 1931, SMYRA (Southern Massachusetts Yacht Racing Association) began holding an elimination regatta (the Prosser Cup) for crews who hoped to qualify for the Adams Cup, the national championship for women. In 1937, four teams competed at Quissett in S boats. The Quissett team consisted of Isabel Emery Haigh, Mary Markwald, and Mary Draper Janney. While beaten by Edgartown that year, the same team took first place in 1940, again in S boats, when the Prosser Cup was held in Peconic Bay, NY.
After World War II and into the early '50s, the fleet gradually died off. The boats were felt to be either too much work, or too expensive to maintain; in addition, a new wonder material, fiberglass, was becoming more prevalent. Many were bought by families from Narragansett Bay and Long Island Sound. One was relocated to Blue Hill Bay, in Maine. One was lost in the hurricane of 1954, washed ashore in Little Harbor. Other than the stem fitting which was saved, all that was left were
the stories.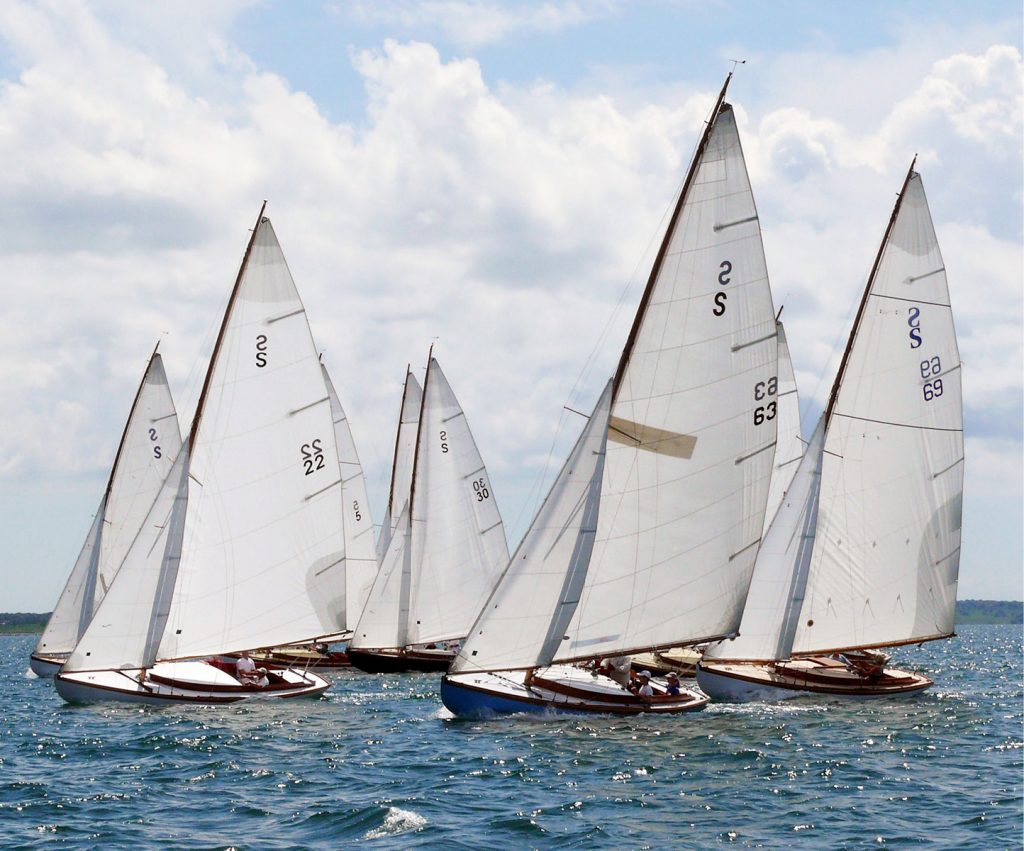 S boats line up for a start on Buzzards Bay.   © Janet B. Chalmers
The renaissance of Quissett's S fleet began in the late 1990s with visits to Narragansett Bay to meet local sailors, and to step on board the boats. Deals began to be struck, and the first boat arrived in 1998, with a second one following the next year. By 2005, the fleet had grown to seven. S boats were once again turning heads in Quissett Harbor and racing in
Buzzards Bay.
In 2010, the first QYC Invitational S-Class Regatta was held. Five boats from Narragansett Bay arrived to join five Quissett boats for a fine weekend of racing: Pirate and Vindex took first and second place, and Quissett's Coyote sailed to a third place finish. Since that time, the two fleets have come together in various forms a number of times at Quissett, Newport, and Bristol. The summer of 2019 marked a high point for all of the fleets when they gathered for racing over two weekends to celebrate the 100-year anniversary of the S boat. ■