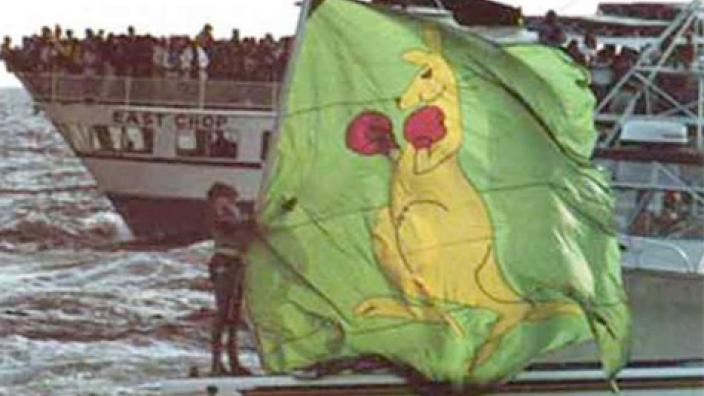 On page 40 of this issue, we have a fascinating recounting of one of the craziest celebrations to ever hit Newport, Rhode Island. It had to have rivaled any number of other occasions, including the end of wars. But of course, it was for a sporting event and one where the visiting team won.
Forty years ago this September 26th, Australia II won the America's Cup. The event would help elevate a New England-based TV sports network to national prominence. It would radically change the course of the New York Yacht Club's approach to the sport, immeasurably for the better. And it would be truly the last nail in the coffin of amateurs competing at the pinnacle of sailing.
From then on, all subsequent Cup challenger and defender campaigns were as professional as could be. Not that Charlie Barr and his crews weren't pros, but the days of avid, check-writing hobbyists riding in the back of the boat were over. Even Bill Koch would have to train, run and hit the weight room with the team nine years later. But the really crazy thing is why, that night, did everyone find such joy in that victory? Read the piece and let us know what you think.
This is a packed and fun issue, appropriate for the Fall Boat Show season. We will be in Newport and Norwalk and hopefully Annapolis. Please do stop by and say Hello! And if we are out looking at boats, then leave a card or a note and we'll get you back.
See you on the water…and on the docks!
Publisher
Benjamin V. Cesare
ben@windcheckmagazine.com