By Phillip Dickey, EYC Regatta Committee
In order to promote ocean racing in the Essex Yacht Club (EYC) and in the eastern Long Island Sound region, a group of sailors from the regatta committee of the EYC created the EYC Ocean Racing Forum in 2019. We decided to build on the strength of EYC in ocean racing—five boats skippered by EYC sailors competed in the 2018 Newport Bermuda Race—to create a forum which would bring together experienced racers, boat owners who might be interested in racing their boats in the ocean, and potential crew with significant interest in becoming ocean racers.
We hosted three forums at EYC in 2019. The first, in May, featured oceanographer Frank Bohlen, who spoke to about forty people about ocean meteorology and the Gulf Stream, topics of interest to offshore sailors. Next, in August, Ocean Racers, a team who have logged tens of thousands of ocean racing miles, headlined our second forum. Co-Skippers Meg Reilly and Morgen Watson presented to approximately thirty attendees their documentary film Surviving the Middle, about their experiences in the 2018 Rolex Middle Sea Race, and answered questions afterwards. Finally, in October, Cruising Club of America Past Commodore Shelia McCurdy presented Bermuda Race Night, discussing the history of the Newport Bermuda Race and encouraging the audience of about thirty-five sailors to enter the 2020 race.
Our EYC Ocean Racing Forum attracted significant audiences in its first year. We have evidence that our Forum created new interest in ocean racing – in our own club we will have at least two additional boats in the Newport Bermuda Race for 2020. These skippers tell us that their decision to enter was based substantially on presentations they heard at EYC. We will likely have eight EYC boats in the race. We have an email list of those who attended the second and third Forums and we will survey them over the winter to determine whether we encouraged them to race in the ocean.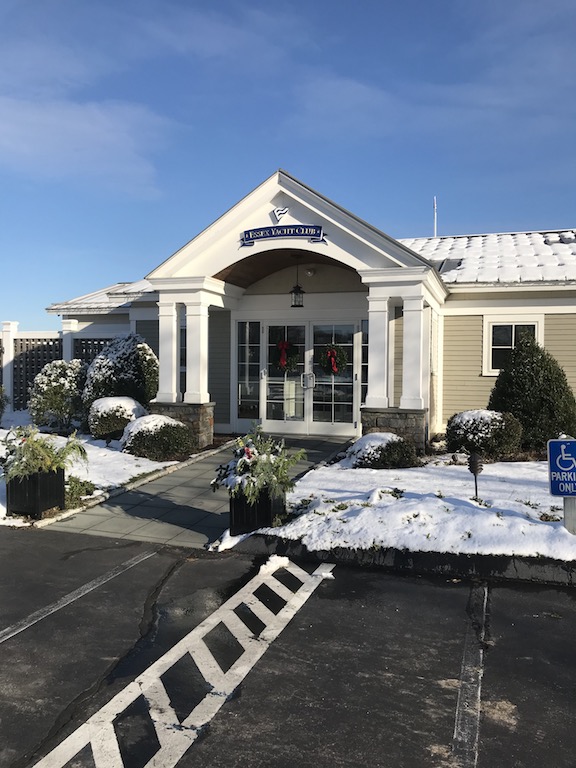 We appreciate the efforts of WindCheck, the Cruising Club of America Essex Station, the Off Soundings Club, and the Eastern Connecticut Sailing Association, to help us publicize the Ocean Racing Forum. The EYC staff did their usual superb job of providing a welcoming and comfortable venue.
For 2020 we plan Bermuda Race-focused talks in February, on meteorology and the Gulf Stream, and in May, on navigation, strategy, and tactics. We will announce the speakers when they are finalized. We believe that our efforts, along with those of our partner sailing organizations who have helped us, have increased the visibility of ocean racing in our region. At EYC, and hopefully at other locales, we have convinced additional owners to enter the Newport Bermuda Race for the first time. We will continue our efforts in 2020 to promote ocean racing. For more about racing at EYC, please visit essexyc.com/On_The_Water/Racing. ■