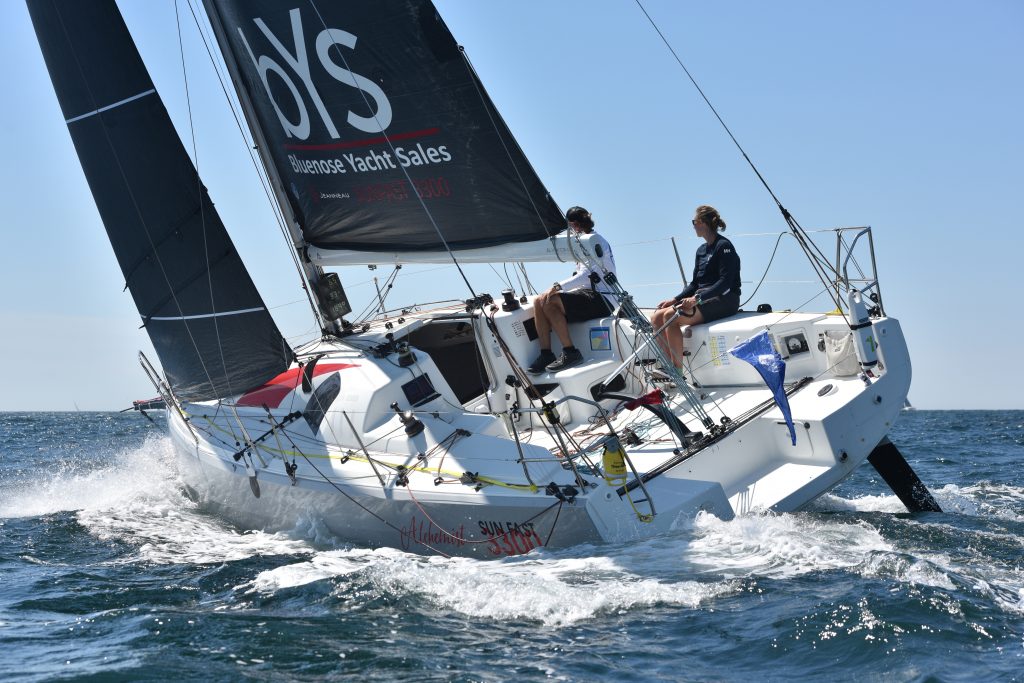 Ben, I am pleased to see the focus on women in sailing that WindCheck has been doing, and a monthly bio is an excellent way to share. As a Past Commodore of the Beverly Yacht Club, I can say we have focused on women in sailing for decades with very active learn to sail and racing programs. Women also race twice a week in H12s and Bullseyes. 
I also enjoyed Coop's interview with Sara Stone, a very talented offshore sailor who grew up sailing in the Beverly Junior Program. The club has always been very nurturing and open to having women in responsible positions with development of racing PROs, international judges and committee chairs. And in response to your comment, "One might argue that yacht clubs have not really seen this in the ranks of their flag officers," all three of the current Beverly Yacht Club flag officers are women. Even a 150-year-old yacht club can break the mold. 
Keep up the good work,
Ray Cullum, Marion, MA
Joe Cooper replies: 
Ray, Good on ya mate, and BYC too. Sara is sailing with Ken Read on the same Sunfast 3300 she won the Bermuda Short Handed Return Race on, so should be fun to follow. 
Cheers, Coop