by CHRISTOPHER GILL
I had breakfast with WindCheck columnist Joe Cooper during the Newport International Boat Show last month. I arrived, after a night of what I'll call 'aggressive client interaction and boat show revelry,' eyes bloodshot and stomach in a ruckus. Coop arrived in much better shape. Chipper. Abundant with sailing fervor. Our server arrived, and the look on Coop's face as I ordered was priceless. Hey, at the time, I thought my choice of bacon-infused pancakes topped with bacon strips and bacon-flavored syrup was a strong order. Coop ordered a veggie omelet, egg whites only. Coop's a healthy guy. I have a forgiving metabolism.
Coop was born in Australia and, although he's lived here for many years, he still speaks with a recognoizable ackcint. It was no surprise to hear him say, "You're outta your flippin' moind, mate!" (maybe not his exact words) as I tucked into my plate. Coop and I have divergent tastes in cuisine (if I may use the term loosely). My order was a bit off the wall, and we chuckled at the absurdity of it all – and if inflection and diet are the only real differences between Coop and me, then that's just fine. We also have much in common.
I first worked with Coop to develop an article on short-handed sailing. That sector of the sport is a passion of Coop's, and one that has grown significantly in the Northeast as a result of his efforts to increase knowledge of – and participation in – the classes. Short-handed sailing was the subject of many of our conversations over the past year, so I was somewhat surprised that we never touched on the subject during breakfast.
We discussed current and future projects (including another of Joe's specialties, Safety at Sea), but the dominant subject was junior sailing. Having been a junior sailing instructor and later a prep school coach is something that I reflect on often. The enthusiastic parents, fellow instructors and coaches and most especially the junior sailors all helped shape and enrich my knowledge of sailing.
It's interesting that Coop, an America's Cup veteran who is now the program manager at Portsmouth Youth Sailing in Portsmouth, RI, is experiencing these same things. Coop relishes sharing his vast sailing knowledge with his students, but what I like most is that he's also learning from them. It makes me think about all the other talented sailors out there who are as dedicated as Coop, especially those not yet involved with teaching who could take a page from his playbook.
In the time I've known him, I've seen Coop's primary focus shift a bit from the growth of short-handed sailing in the Northeast toward the continued development of youth sailing, seamanship and exploration. And that's a very good thing for all you juniors and parents of junior sailors!
Like sailing itself, in teaching there is a lot of give and take, testing of tolerances and often compromise. Coop wrote about this in his "Feel the Force" column in August and it resonated with me. What he conveyed so well is that even the most experienced sailors can learn a thing or two from the up-n'-comers.
If Coop's approach to junior sailing is as successful as his advancement of short-handed sailing, we're in for plenty of sustained and varied growth in the junior mariner sector (I say 'mariner,' because he imparts much more than just sailing knowledge). Keep an eye out for what's next from Joe Cooper – surely junior sailing will advance through his innovative and persistent approach.
And since his sailing ideals and contributions are so spot-on, perhaps I should take a cue from him on the nutritional side and let him order for both of us next time we share a meal. I'm sure my stomach will appreciate it.
Check out Coop's Corner on page 40. See you on the water.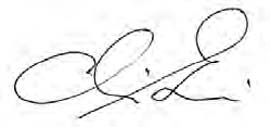 Correction: The photo of Lightning racers Justin Coplan, Danielle Pryor and Mike Carney that appeared on page 8 of our July 2013 issue was shot by Art Petrosemolo. You can view more of Art's great images at nauticalphotography.us.