Our friend and longtime WindCheck contributor Tom Darling is launching Episode 05 of his popular podcast Conversations with Classic Boats on Friday, December 4.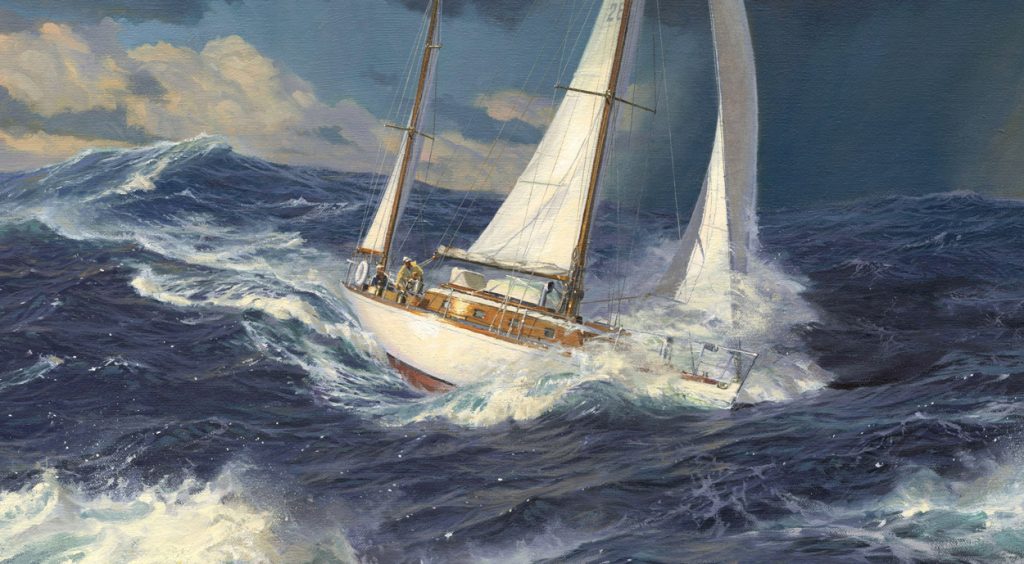 "The S&S Twins: Finisterre and Fidelio is the story of the same Sparkman & Stephens design built two years apart, in 1954 and 1956," Tom explains. "Finisterre (depicted here in a painting by our friend Russ Kramer, one of the world's finest marine artists) is well known by name, driven by the legendary blue water yachtsman, Caribbean explorer and photographer Carleton Mitchell, winner of three consecutive Newport Bermuda Races. Fideliois the personal project of Chuck Townsend, former head of Condé Nast, New York Yacht Club Commodore, leading a veteran team of classic boat sailors, winning from Maine to Fishers Island."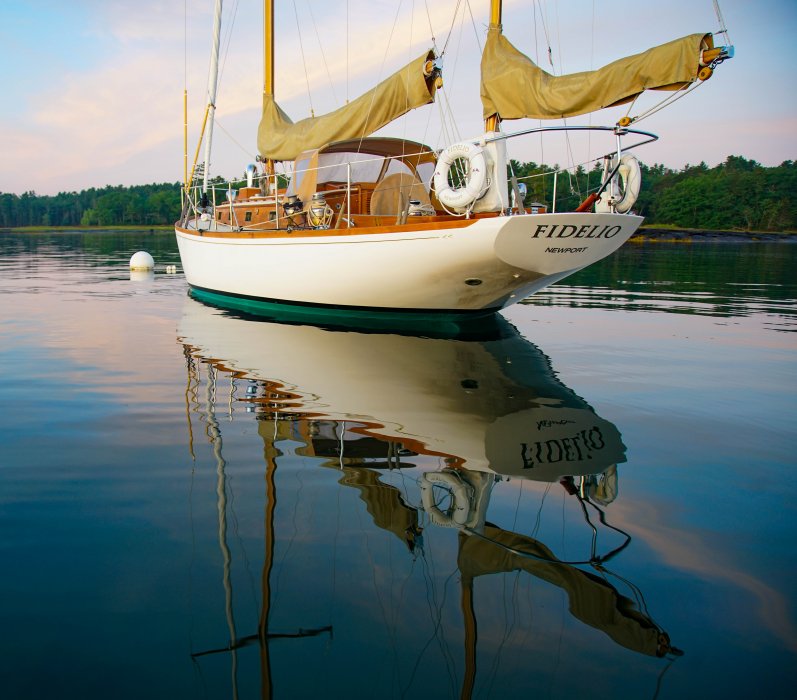 Conversations with Classic Boats is a podcast about classic boats and the stories behind them. "Subscribe wherever you get your podcasts, and help us push to the next level of subscribers," says Tom. "We're up to a thousand with support from our sponsors Team One Newport and WindCheck, and we're headed for two thousand fans of Conversations with Classic Boats."
To listen, log onto https://www.conversationswithclassicboats.com.