The 25-year-old yacht design firm is preparing for new projects 
NEWPORT, RI (Nov. 3, 2022)—Long-time business partners Tom Degremont and Sam Howell are happy to announce that their yacht design firm has grown with the addition of design engineer Alex Donlan. Alex came to Langan Design Partners in late June with a solid background in design and hands-on engineering skills.

"Alex hit the road running and has already helped move several of our projects forward. We have a full work-load in the months ahead, and having Alex join the team enhances our ability to deliver for our clients," says Tom Degremont.

After starting his naval architecture degree at Webb Institute, Alex completed the Yacht Design program at the Landing School and a Bachelor of Engineering, with honors, in Yacht and Powercraft Design at Southampton Solent University in 2017. Since then, he has worked on a wide range of projects including cold-molded and custom carbon construction projects.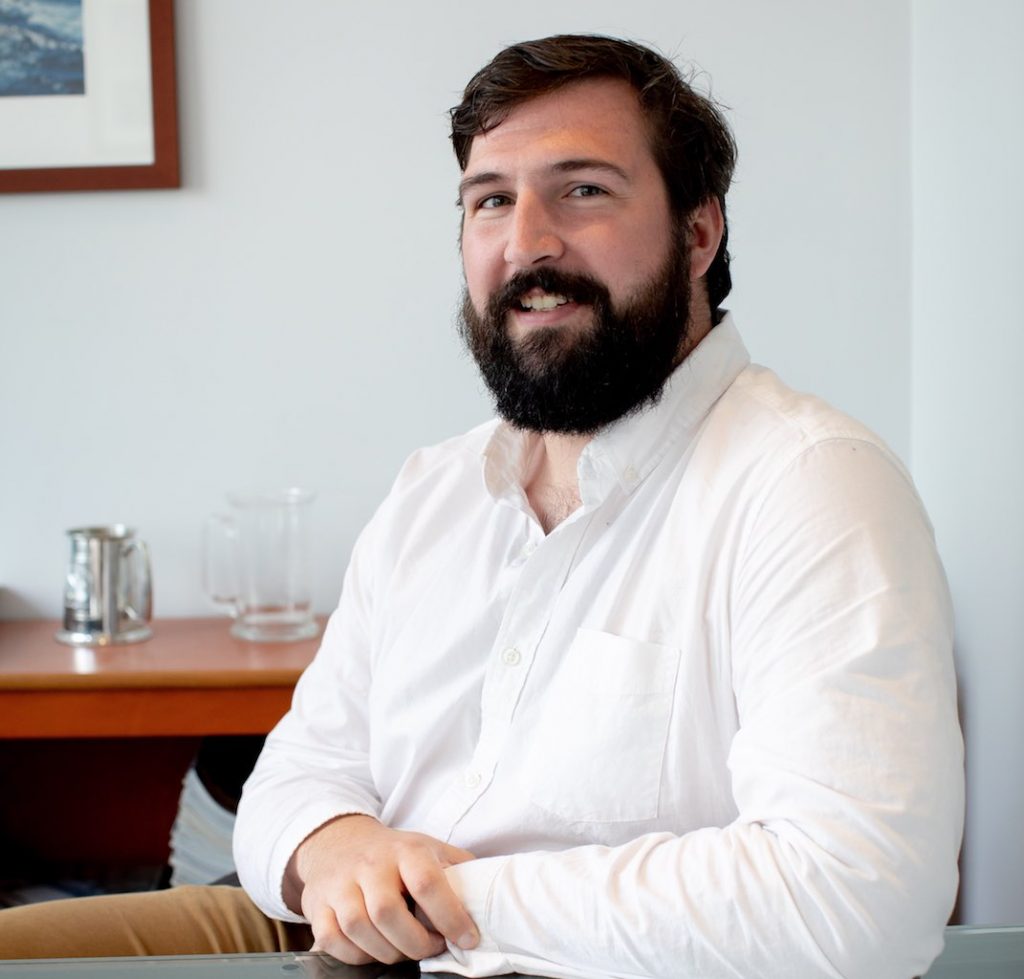 Alex Donlan
Click for higher resolution image.
Photo credit required: Kim Fuller
Alex is excited by the range of designs that Langan Design Partners takes on and is looking forward to the opportunity to work on larger projects that have room for personalization. "These guys have this wonderful mix of everything from classic schooners in steel and wood to FRP designs," he says. "It speaks volumes to the team here that they have clients who return again and again."

"Alex's area of expertise is composites and structures," says Sam Howell, "but like Tom and me, he's capable of getting involved in a little bit of everything. Given some of our upcoming projects, we're expecting to keep him busy!"

Alex lives in Newport with his wife—they tied the knot a few weeks ago!—and when he's not engineering boats, he enjoys sailing, fly fishing, and spearfishing.
Langan Design Partners is a yacht design firm based in Newport, R.I., specializing in designing internationally renowned custom and production yachts. Its mission is to define, design and engineer timeless yachts for the 21st century. Learn more