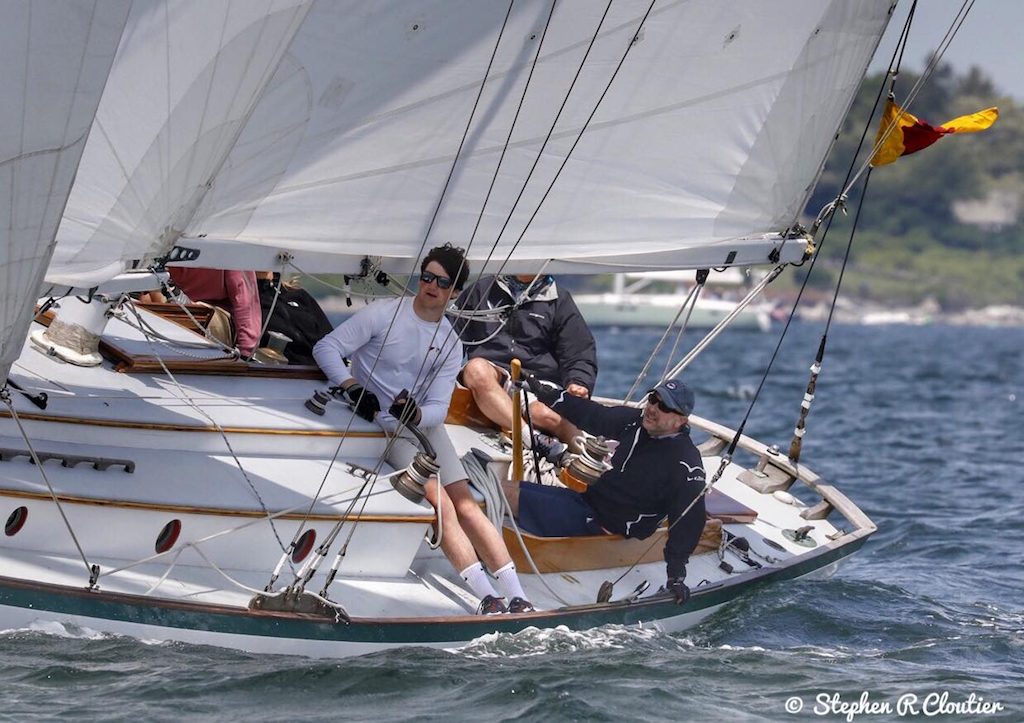 Our friends at the Eastern Connecticut Sailing Association (ECSA) have introduced improvements to the handicap system that make cruising sailboats competitive with racing boats.
"If you have ever thought about racing but never tried, there are few ECSA initiatives this year to bring more sailors to Eastern Connecticut events," said Bob Bruno, PHRF of Eastern Connecticut Chief Handicapper. "Non-Spinnaker boats equipped with Dacron (or similar) cruising sails and furling systems for headsails and mainsails now get bonus time added to their ratings to level the playing field. These Recreational Credits make it possible for cruising boats to be competitive by compensating for non-racing sails."
Headsail Credits: Boats with roller furling headsails will receive a bonus of 9 seconds or more per mile.
Mainsail Credits: Boats with in-mast roller furling mainsails will receive a bonus of 12 seconds per mile, and boats with in-boom roller furling mainsails will receive a bonus of 6 seconds per mile.
"If you have any questions about how boats are rated, the ECSA handicappers are more than happy to answer them," Bruno continued. "For those new to racing, we can help you through the handicap rating process."
For any assistance, contact Bruno at bbruno1@comcast.net. At the other end of the performance spectrum, ECSA is now rating boats with water ballast and lifting foils.
The Eastern Connecticut Sailing Association is one of the most active sailing associations in the USA – a great organization full of members that have built lifelong memories, teams and friendships. ECSA promotes fun, fair and safe sailing. If you're not a member, please join us! To learn more, visit ecsa.net.