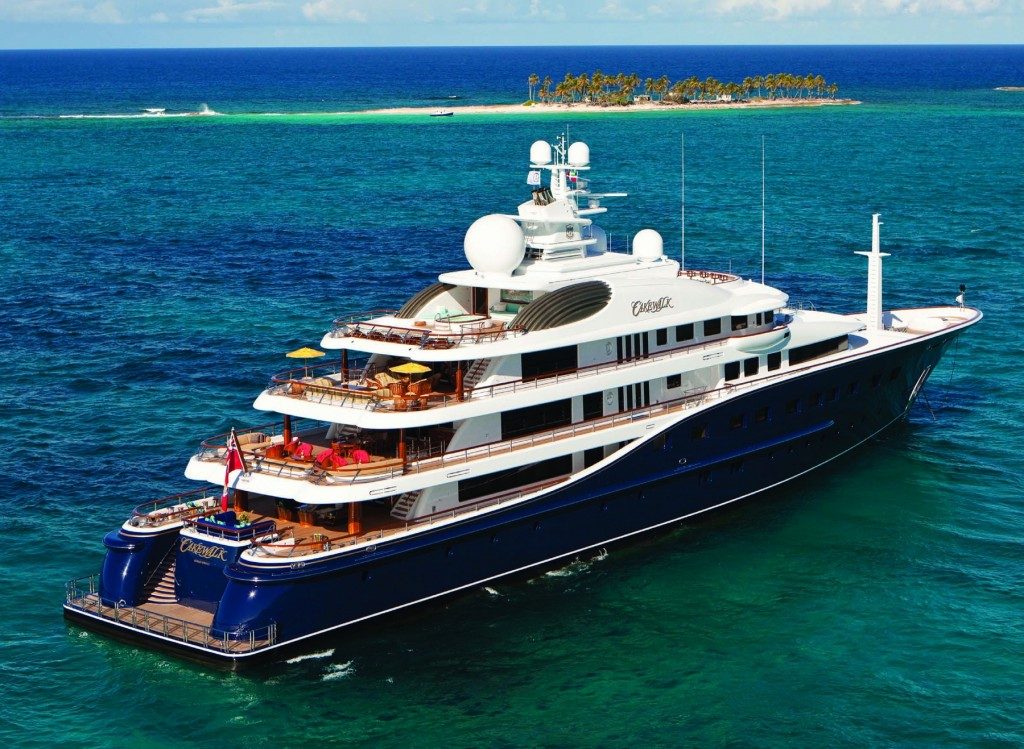 Can you imagine what it would be like to vacation on one of the world's largest and most extravagant ships, Cakewalk? Captain Rick Delfosse can, as he was one of the project managers for the building of this extraordinary vessel, launched by Derecktor Shipyards in Bridgeport, Connecticut in 2010.
On Thursday, May 16, Singles Under Sail is hosting a presentation by Captain Rick at the Knights of Columbus in Stamford, CT. Captain Rick, who has taken a short time off from his circumnavigation, will provide a look into Cakewalk's design and development, construction, a history of its ownership and a look into its present state of affairs.
At 281 feet long and nearly 3,000 tons, Cakewalk is arguably not only the largest, but perhaps the most elegant private vessel ever built. She is, in the opinion of many experts, the first U.S.-built yacht to meet, and in many cases exceed the standards of the very best European builders.
The Knights of Columbus is located at 507 Shippan Avenue in Stamford. Join us for dinner at 5:30 in the restaurant, mix, mingle and enjoy fruit, cookies and coffee at 7:00. The Meeting starts at 7:30. Join us for this fascinating presentation!
Singles Under Sail is an active group of cruisers, racers, and people who just love being on or near the water, and we'd love to have you join us! Weekend, twilight and day sails find us in Long Island Sound, while vacation cruises have taken us to New York Harbor, up the Hudson, east to Shelter Island and Martha's Vineyard, and all over the North Shore of Long Island and the South Shore of Connecticut. Some of our Skippers have even invited crew to join them on cruises to Maine, Florida and Bermuda! Onshore activities include interesting and educational program meetings, social meetings and great fun parties – something for everyone! To learn more, log onto singlesundersail.org.