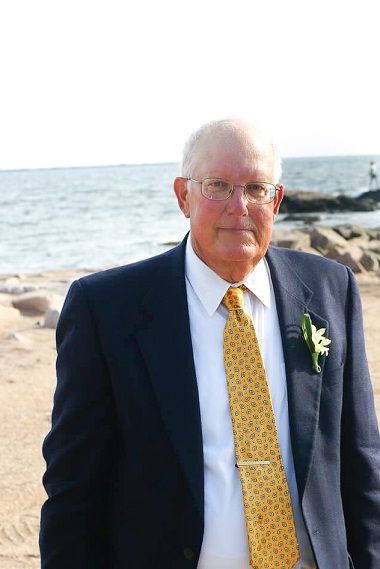 One of the best junior sailing champions in the country, Paul Risseeuw passed away on November 27, 2015.
There will be a memorial gathering on December 5th, 2015, 11:00am, at Pettipaug Yacht Club in Essex, CT. All are welcome.
Obituary: Paul Risseeuw
BORN: June 23, 1943
DIED: November 27, 2015
LOCATION: Ivoryton, Connecticut
On November 27, 2015 Paul Risseeuw 72; loving husband of Mary Risseeuw and devoted father of Reynolds Risseeuw passed away from Congestive Heart Failure. Paul was a 1965 graduate of Webb Institute and received his Masters from the University of Michigan in Marine Engineering. He worked for Electric Boat for 45 years in many different Managerial Positions.
Upon retirement he became Director of Pettipaug Jr. Sailing Academy. In addition he served as Commodore for Pettipaug Yacht Club 1979-80 after which he remained on the Board of Governors until his passing. A memorial service will be held at Pettipaug Yacht Club on Saturday December 5, 2015 at 11 AM. Contributions in Paul's name can be made to Webb Institute, 298 Crescent Beach Rd, Glen Cove, NY 11542 (www.webb.edu) or Pettipaug Yacht Club, P.O. Box 372, Essex, CT 06426. To leave a memory of Paul, please visit www.rwwfh.com. Arrangements by Robinson, Wright & Weymer Funeral Home, Centerbrook.
WindCheck had the opportunity to interview Paul several years ago. Since this interview, Paul became Area B Director for US Sailing, continued to lead thousands of kids through sailing programs, helped eager sailors get to national championships and was a kind friend to all.