Join the high-performance sailing world with a fully funded boat, or dip your toe in with free F18 Clinics.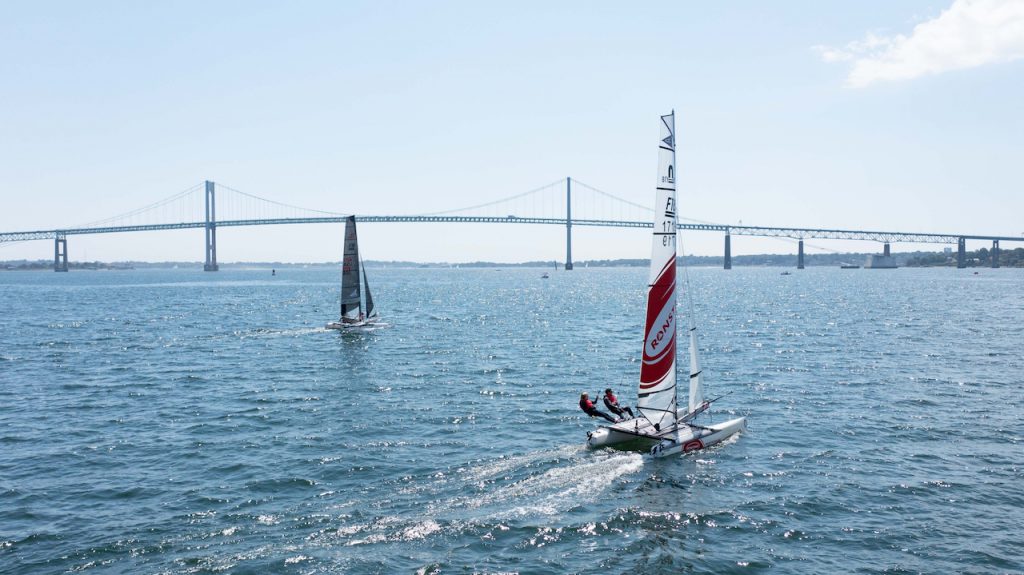 Our friends at the Narragansett Bay Adult Athletic Sailing Association (NAASA) is still accepting applications for scholarships for the 2023 NAASA F18 League season. Applications are March 1, NAASA Scholarships provide fully funded F18 Catamarans for the NAASA F18 League including summer storage at Sail Newport, entry fees, and coaching. Sailors can apply as a DUO, INDIVIDUAL, or a MULTI PERSON TEAM with substitutes.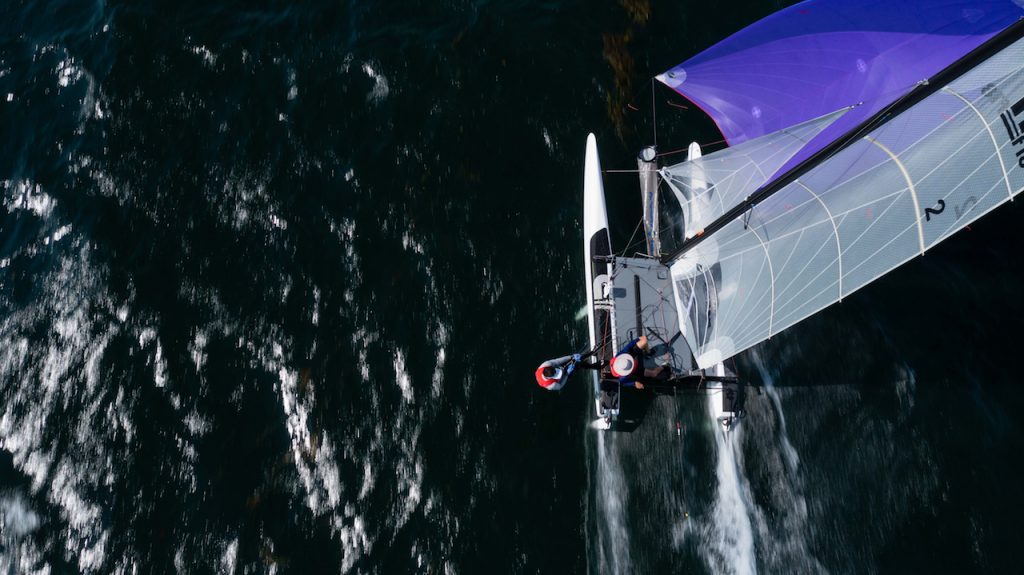 Scholarships are open to sailors with a strong sailing background and passion for the sport. The venue for NAASA F18 League racing is Newport, RI – so applicants must be able to get themselves to Sail Newport for all league events. Full teams or individual athletes over 18 are welcome to apply and sailors are selected based on their sailing resume, athletic accomplishment, character, and ability to be an ambassador for the sport.
In 2022, NAASA awarded two boats to four sailors who took part in the full season. Now in 2023, the two boats are once again available. The F18 League scores boats and allows for sailor substitutions. Scholarship boats are expected to sail all F18 League races and in recognition that sailors have schedule conflicts, NAASA is encouraging teams of 3 or 4 to apply for a scholarship with substitutions in mind. Partial teams and individuals are also encouraged to apply and NAASA will work to connect applicants with potential teams.
"We want to create the missing pathway into athletic sailing," says Chris Bulger, President, and Founder of NAASA. "Only two years into this program, we have already seen sailors get introduced to fast sailing thru NAASA and then move on to the Olympic squad and to the Youth and Women's America's Cup teams. We are eager to broaden the on-ramp so have expanded our scholarship program and will be offering free F18 Clinics."
Free F18 clinics are also new for 2023 and as Bulger reports: "We have found that in one or two outings we can turn a 420 sailor into an F18 sailor who is capable of racing in the F18 League. NAASA will host F18 Clinics every Friday (4 pm-Sunset) starting June 1st and running all summer out of Sail Newport. To participate in the clinics, sailors should fill out an interest form. NAASA does require accepted sailors to join NAASA and membership is $50. Sign up at SailNAASA.org/clinics.
"Whether you are a college student, a recent grad, or working in the marine trade – it's hard to get a ride on these fast cats and even harder to imagine funding your own program," adds Bulger. "The scholarships, clinics, and the whole league is structured to make this type of sailing as accessible as possible to as many sailors as possible. If you are a dedicated athlete – we want to remove the barriers and get you running your own high-performance program.
Founded in 2021 by a group of F18 sailors, NAASA is dedicated to growing participation in competitive high-performance sailing. The organization's core activity is the NAASA F18 League – which is 13 days of F18 racing sailed on Narragansett Bay in the Summer.
The application period is open until March 1, 2023 with interviews in March and the final winners will be announced in April. The application and more information can be found at SailNAASA.org/apply.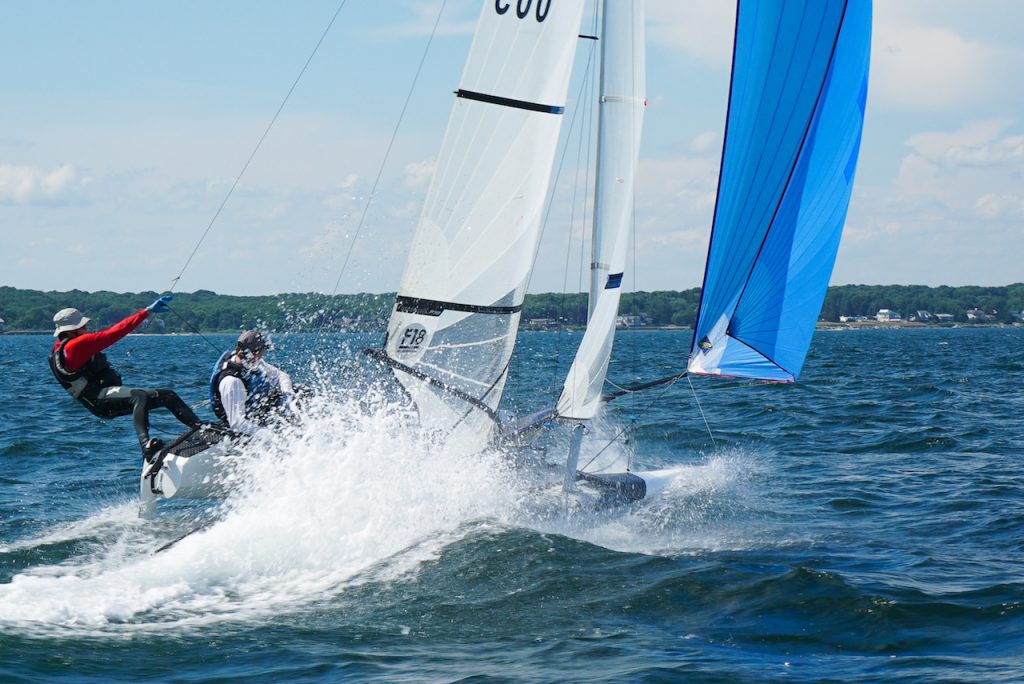 2023 NAASA CALENDAR
* May 20 Saturday Rigging Clinic
* June 3/4 Wickford Regatta
* June 24/25 NAASA Race Day Saturday & Sunday
* July 8/9 Newport Regatta
* July 22/23 NAASA Race Day Saturday & Sunday
* August 12/13 New England 100
* August 19/20 NAASA Championships
* September 9 NAASA Saturday and Dinner