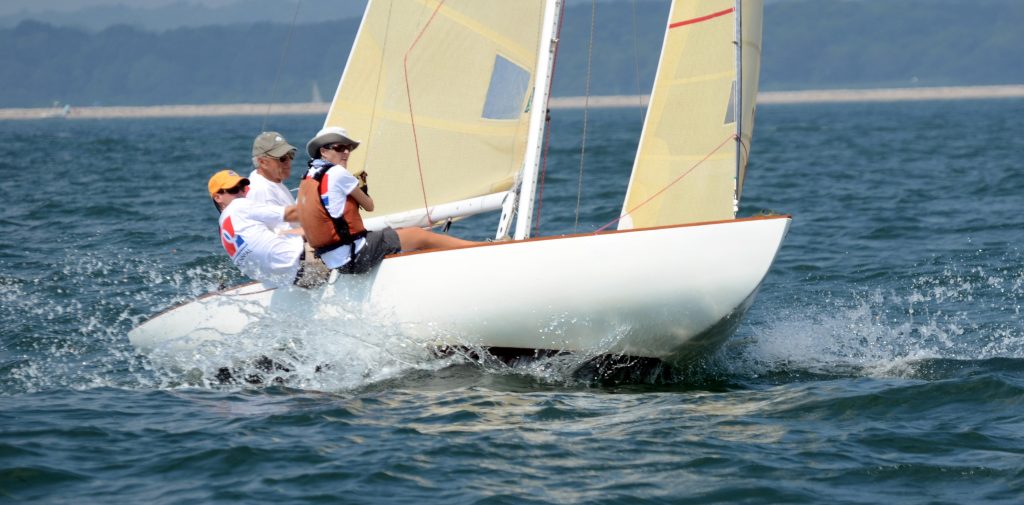 Our friends at Stonington Harbor Yacht Club (SHYC) in Stonington, Connecticut are hosting the 18th Annual Red Lobdell Regatta on Saturday, July 27. A race for everyone who LOVES sailing, this event, honors the memory of Francis "Red" Lobdell, an avid sailor who loved cruising the waters from New Jersey to Maine.
Red's son Spike Lobdell dedicated this race to his father after he passed away in 2002. The annual race continues to memorialize Red's love for the sport and for sailing in Stonington waters. It can now also claim the oldest, standing, perpetual trophy at SHYC.
A full-day event that promises fun on and off the water, this regatta is an Eastern Connecticut Sailing Association points race. Sailors will find the Notice of Race, Sailing Instructions, and Registration online at www.YachtScoring.com. The entry fee is $35 for boats over 20 feet, and $15 for 20 feet and under. Expected classes include:
· PHRF 20 feet or longer – Spinnaker class
· PHRF 20 feet or longer – Cruising Canvas
· Multihull class
· Watch Hill 15
· Shields
· Ideal 18
· Sunfish
· Laser
There will be three racing circles. PHRF classes will sail a distance race targeted at 20 to 24 nautical miles, possibly around Fishers Island Sound. Bigger one-design boats, such as Shields, Watch Hill 15s, and Highlanders, will enjoy a longer course within the Sound. A third circle of one-designs that sail inside the harbor will include Ideal 18s, Lasers, and Sunfish.
The Red Lobdell Memorial Regatta is open to all PHRF-rated monohull boats 20 feet or longer and all NEMA-rated multihull boats. Any one-design with three or more entries will be treated as a class and given a separate start.
Tickets to the Awards ceremony at Stonington Harbor Yacht Club and the pig roast that follows at 5 pm can be purchased at the SHYC clubhouse or by calling 860 535-0112.
Founded in 2002, Stonington Harbor Yacht Club is open year-round and offers a variety of activities both on and off the water, including educational programs, arts and entertainment nights, family fun and fine dining. This friendly club is are proud to welcome new members and showcase the club's many offerings. Subject to weather conditions, the public are invited to sail Saturday mornings, 10 am-12:00 pm, with a Stonington Harbor Yacht Club member on an Ideal 18. Please make reservations through the front desk (860) 535-0112. Individuals may bring a guest and participation is limited to two outings per individual. The cost is $25 per person. To learn more, log onto https://shyc.us.