Our friends at Thames Yacht Club in New London, Connecticut are hosting the second annual Thames River Finn Championship on Saturday, October 7.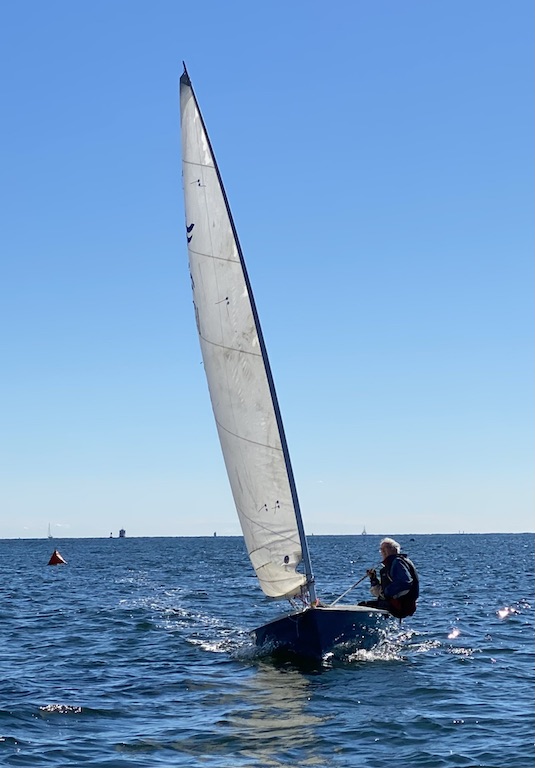 In the last year, Thames Yacht Club members have acquired and rebuilt seven classic Finns. Rob Scalia (pictured), who sailed Cazzy to victory in last year's regatta, will be defending his title and Finn sailors from other clubs are looking forward to sailing again this year.
"Our goal is to have ten Finns sailing this year," said Dave Hemenway. "There is no entry fee or registration form for this regatta. Please email me at davidahemenway@gmail.com to register for the regatta and let me know if you would like to borrow a Finn. We will have the appropriate waivers and release forms available the day of the race."
To learn more about Thames Yacht Club, log onto thamesyc.org.