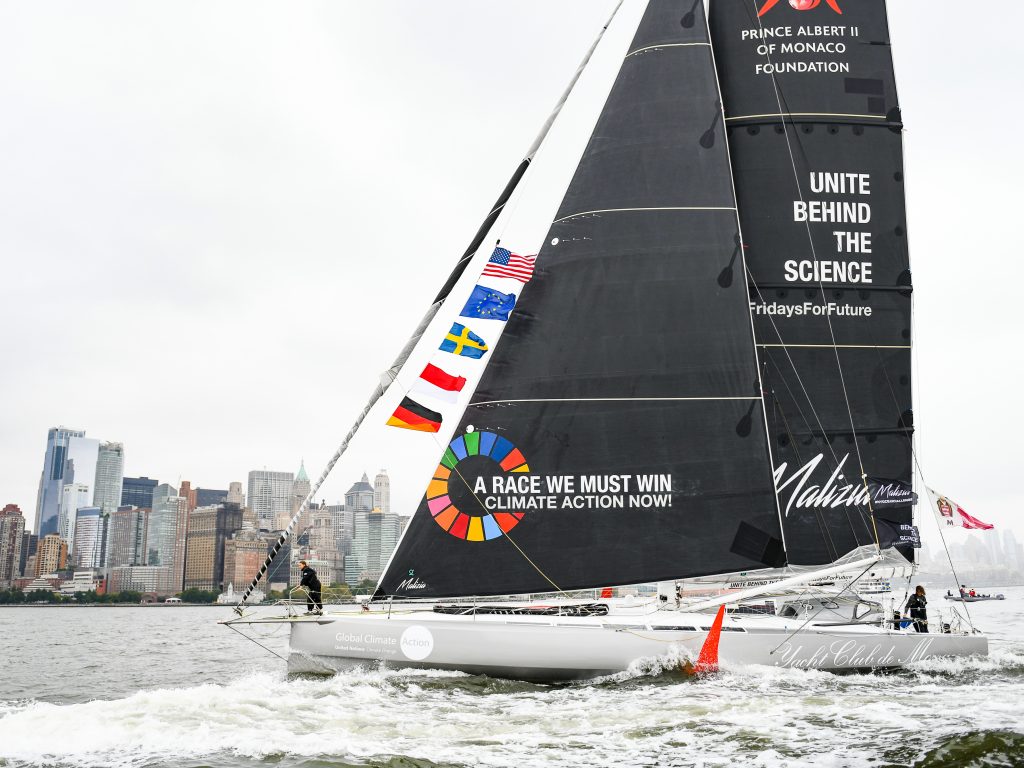 On Wednesday, August 28, our friends at Port Chester, New York-based based UK Sailmakers and creative agency TBWA joined forces with the United Nations and other partners to create the Global Sustainable Development Goals (SDG) Flotilla, welcoming Swedish climate change activist and Nobel Prize nominee Greta Thunberg, 16, to New York City ahead of the Climate Change Action Summit in September.
Thunberg, who crossed the Atlantic aboard the zero-emissions sailboat Malizia II, was greeted and escorted into New York Harbor by 17 sailboats, each with one of the 17 global Sustainable Development Goals (SDG) on its sails (which were built by UK Sailmakers). The SDGs were agreed to by all Member States of the United Nations in 2015 as a global blueprint for dignity, peace and prosperity for people and the planet, now and into the future.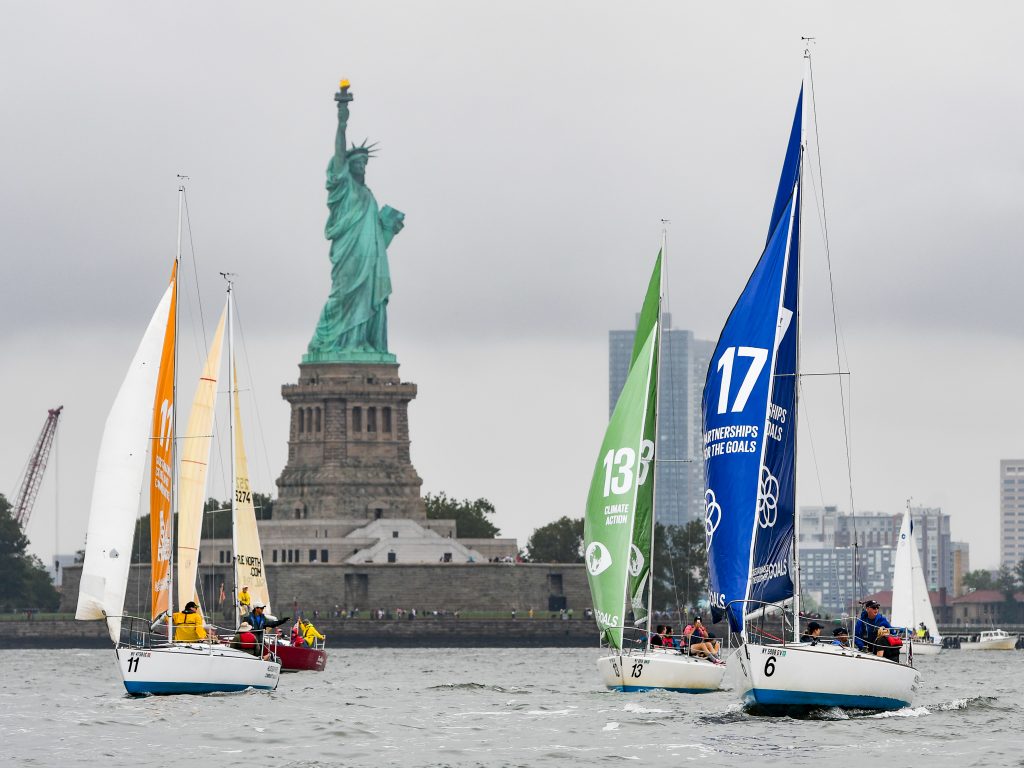 Led by Captain Nitzan Levy of Sailors NYC and Deputy Captain Barbara Marcoz, a United Nations employee and member of North Cove Sailing, the SDG Flotilla comprised 17 vessels provided by local New York City organizations including North Cove Sailing, Hudson River Community Sailing, Sailors NYC, and New City Kids. Additional support was generously provided by the United States Coast Guard.
The SDG Flotilla met Thunberg at the Verrazzano-Narrows Bridge and sailed alongside the Malizia II to North Cove Marina in honor of her quest to raise awareness and support for climate action, as well as the other 16 Goals.
In acknowledgement of the welcoming fleet, @GretaThunberg tweeted: "The @UN has sent out one boat for each of the 17 sustainable development goals to greet us! Thank you!"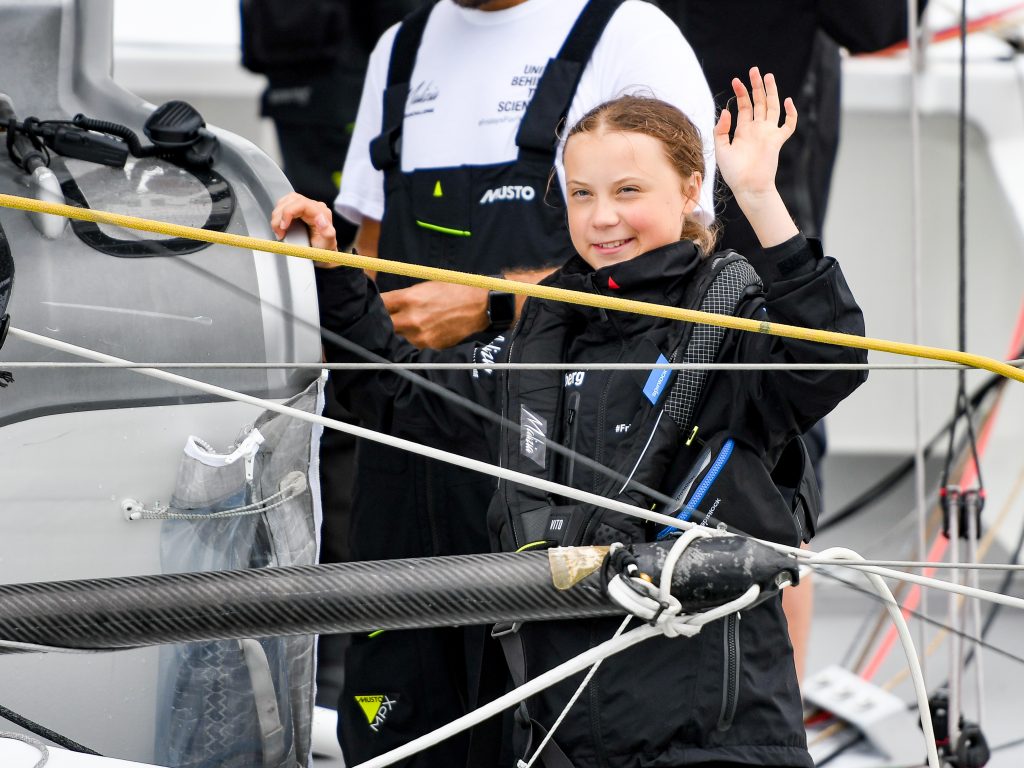 Thunberg started a school strike in front of the Swedish parliament in August 2018. Since then, her initiative has inspired school strikes for climate action in more than 150 countries. More than two million people attended global school strikes in March and May 2019. Thunberg plans to continue striking every Friday until Sweden is in line with the Paris climate agreement.
Thunberg has addressed decision makers at the UN Climate Conference in Poland, at the World Economic Forum in Davos, and at the European Parliament and several European national parliaments. She has been nominated for the Nobel Peace Prize and was on Time Magazine's list of the 100 Most Influential People in 2019.
Thunberg lives in Stockholm with her family and finished comprehensive school earlier this summer (9th grade). She is now taking a gap year from school to allow her to take her climate campaign to the Americas, at a time when it's crucial we quickly bend the emissions curve to limit the most dangerous impacts of the climate crisis.
Twitter: @GretaThunberg
Instagram: @GretaThunberg