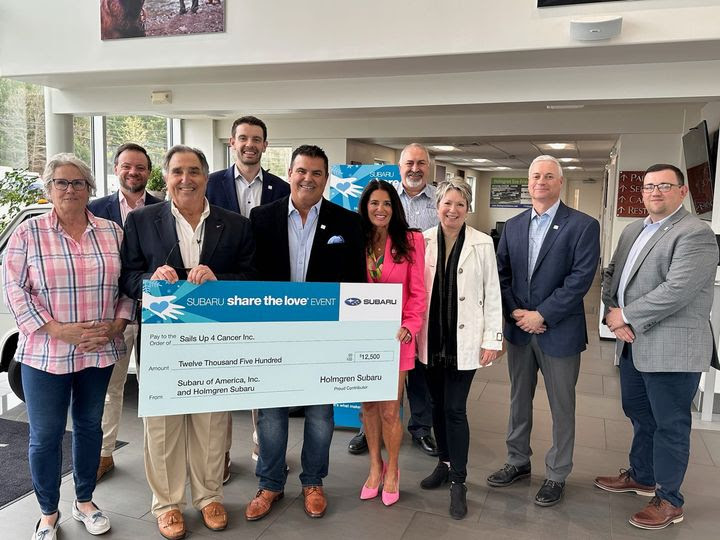 Sails Up 4 Cancer is proud to be part of the Subaru America Share the Love campaign in conjunction with Holmgren Subaru, located at 3 New Park Ave in Franklin, CT.

This year, sharing the love is more important than ever.
Over the last 14 years, the Subaru Share the Love Event, Subaru of America Inc. & its participating retailers have donated more than $227 million to charity, with customers choosing between four national charities and over 1,700 hometown charities.
From November 17, 2022- January 3, 2023 Subaru will donate $250 to SU4C for each car sold or leased.


SU4C, founded in 2011, is a 501(c)3 non profit corporation based in Mystic. Over the years SU4C has donated over $250,000 to a variety of research centers, hospitals, hospice care, and individuals dealing with all types of cancer.
To learn more, visit SU4C.org and holmgrensubaru.com.