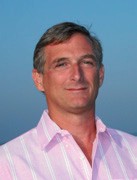 Boatsetter is an innovative chartering app that allows boat owners to offset ownership costs by chartering their boats by the day, hour or week, and charterers to enjoy the boating experience without the time and financial commitment of owning a boat. Captains make the experience possible by running the charters and keeping the boat and charterers safe.
The company has appointed Mystic Marine Services in Mystic, CT as a preferred affiliate. Owned and operated by Captain Robert Carocari, Mystic Marine specializes in vessel delivery, salvage, and crew training. Carocari's 30 years of maritime experience includes everything from dinner cruise captain to marine salvage specialist.
In addition to being a USCG ­Licensed Master, he is a commercial diver and dive instructor with advanced training in deep water, mixed gas dives.
"We are thrilled to make this announcement as our affiliates are some of our most valued partners in our mission to innovate the boating industry," said Boatsetter CEO Andy Sturner. "A boat owner can contact Mystic Marine and go through a short application process on Boatsetter.com where they list the specifics of their boat, decide on the price they would like, and list it on the site."
Every boat on www.Boatsetter.com has multiple captains available, but they are not required on all boats. "Mystic Marine can help with captains or the owner can recommend their own licensed captain," said Carocari. "Owners approve all captains before the first charter. Boatsetter provides hull and liability insurance for the duration of the charter. It is an idea whose time has come, particularly in New England with its short boating season and high cost of ownership." For more information, visit Boatsetter.com or contact Carocari at 860-­912-­5453 or at mysticmarineservices.com.