When I used to think of a boat show, what would come to mind first was the waterskiing squirrel, the curious crowd at the atomic tape booth, waiting in a line to walk the dock and feeling rushed to try to fit it all in. As I think about the many shows I have attended more recently, (as both a 'boater' and a 'vendor') I actually have had a lot of great times at the big 'international' shows. But, I still think the smaller, more intimate boutique shows are where it's at when it comes to the pure desire to buy a boat, talk shop, get a sail quote or just see what's new. (There are a few of these shows in this issue's spring events calendar.)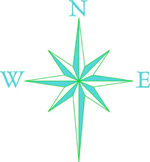 One of the first boat shows that WindCheck attended as a company was the Liberty Landing Boat Show in Weehawken, New Jersey. I loved this show! It was where I first met Bob Bitchin, the venerable Captain of Latitudes & Attitudes magazine, raised a pint or two at a cruiser's party, met now world record holder Reid Stowe prior to his 1,152 day non-stop sailing odyssey, talked with Russell Coutts about the America's Cup and sailed a high performance dinghy on the Hudson River. For WindCheck, that show was about introducing people to the magazine – and we handed out more than a thousand issues that weekend, but it also ended up serving as a reminder of how great a boat show can be to an individual.
Some think that there is little use in going to a boat show unless you're looking to score a specific deal on a new purchase (be it new fenders, deck hardware, or new boat), others look forward to a day outside and among like minded boating enthusiasts, while still others visit to capture a glimpse of their future on the water. As a boater, I try to think of a show as all three. As I am currently comfortable with the boat that I have, the reason that I go to a show is to discover new products. I like checking out the newest, most accurate and tricked out electronics, but I also like to come across an innovative, yet simple new product, too. And, although I am not currently in the market for a new vessel, I enjoy spending a few hours outside evaluating what's on the market for the day that my needs change.
Having worked on the SailQuest Boat Show and meeting many of you who attended in years past, I see the type of show that I and many of those I have surveyed consider a 'productive' show for the boat buyer, information gatherer or Sunday stroller – A relaxed and friendly atmosphere with boating at its core. And here's the best part…SailQuest will not have cramped docks and boats jammed together so that all you can see are transoms and price tags!
SailQuest has become something pretty special for us here at WindCheck. Not only are we building a boat show, but are afforded the extraordinary opportunity to work with some of the Northeast's finest group of marine related businessmen and women. From yacht designers and brokers, to sailmakers, gear and apparel dealers, electronics, insurance, safety and everything else connected to boating, we have gathered a fine group of brokers and vendors that know their industry and support it and its members.
SailQuest is certain to pique the interest of anyone that enjoys strolling the tent and docks with ease, having an actual conversation with the brokers and dealers at a show, and a setting that is both easy to get to and special to behold.
Whatever your reason for going to SailQuest (and by all means, bring the family!), I'm certain you'll find downtown Milford appealing, the dealers and brokers inviting and informative and your time well spent. See you on the Dock, May 18-20!