Show Ad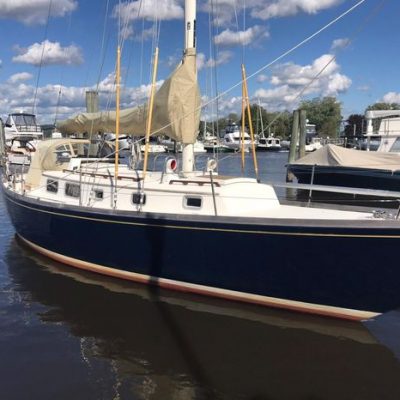 Click to enlarge image.
Contact Information
Contact Steven Rodstrom
860 767-0528
$ 59,900.00
More Information
TESORO is an outstanding example of this classic Ted Hood design incorporating graceful sheer, dramatic stern counter and spoon bow with "high chin" to achieve the long overhangs favored by the CCA rule. The house is perfectly proportioned to her freeboard, yet provides 6-foot standing height below. She has been club-raced and cruised seasonally from New York Harbor to Maine and has been professionally maintained and extensively updated by the current Owner for 17 years.
Flag Ad
This Ad has been viewed 86 times.
We're glad you're enjoying WindСheck! Create a free account today to get access to more features.Already a subscriber? Sign in