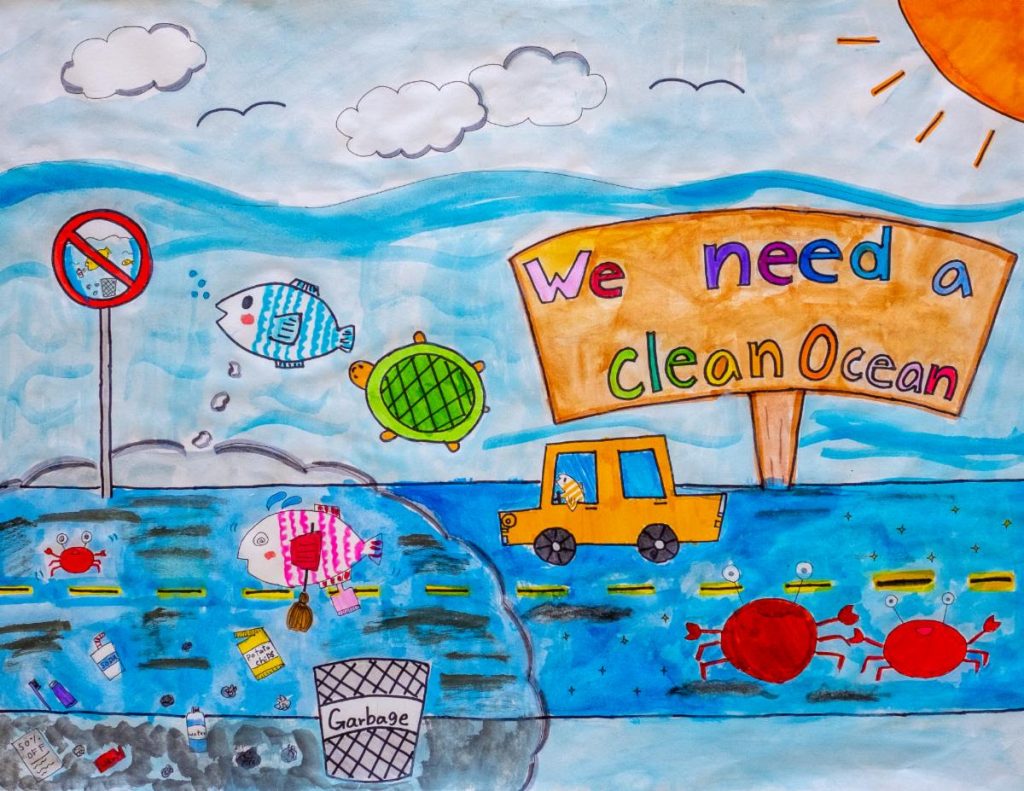 Our friends at the New England Science & Sailing Foundation (NESS) in Stonington, Connecticut have announced this year's winning artists for their statewide calendar drawing contest entitled "Long Island Sound and Its Watershed: What It Means to Me." The annual drawing contest is open to all Connecticut students currently in Grades K-6.
Aoi Furube, a student at the Greenwich Japanese School in Greenwich, Connecticut was named the overall winner. Aoi's artwork will be featured on the cover of the 2021 calendar.
"Even though Connecticut schools closed before the submission deadline due to the pandemic, many students still sent in drawings," said NESS President and CEO Spike Lobdell. "Their inspiring artwork depicts the importance of preserving Long Island Sound. Many thanks to these students as well as their teachers and parents who provided support in this environmental stewardship project during this difficult year."
A panel of judges chose two winners and two honorable mentions from each grade as this year's award recipients. The students will be honored in a virtual ceremony this fall. The artwork will also be part of a calendar in 2021.
About NESS
New England Science & Sailing Foundation ("NESS") is a nationally recognized and award-winning 501(c)(3) nonprofit ocean adventure education organization that provides students of all ages and backgrounds with year-round programming that includes marine science, sailing, and water sports. NESS's scholastic programs support STEM (Science, Technology, Engineering, and Math) curricula in over 70 schools and organizations with a unique combination of on-the-water and in-the-classroom lessons intended to build confidence, teamwork, and leadership skills. NESS is the first school partner program accredited by the New England Association of Schools and Colleges (NEASC) and has been recognized by US Sailing as the top community sailing program in the United States. With 25 full-time staff members, 9 AmeriCorps members, and over 30 seasonal educators, NESS serves over 9,000 students annually across New England. Since its inception, NESS has enabled over 35,000 students to get out on the water. For more information, visit www.nessf.org.