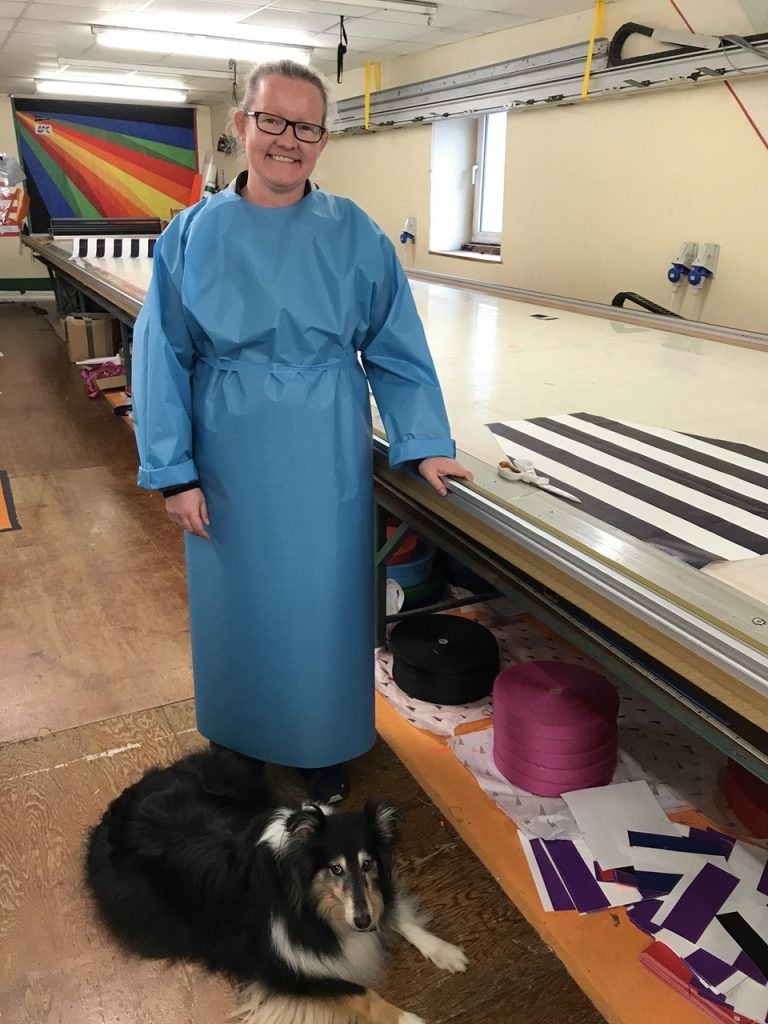 Editor's note: Here is an important message from our friends at UK Sailmakers.
As shortages of healthcare supplies continue to hamper the fight against Covid-19, UK Sailmakers continues to do what we can to make personal protective equipment available for doctors and nurses across North America and Europe.
Sailmaking has been designated a "non-critical" industry (we can debate that down the road!), so UK Sailmakers has "retooled" from producing racing and cruising sails to stitching together protective isolation gowns. Non-porous materials ranging from spinnaker cloth to Tyvek can be seen running under the feet of UK Sailmakers' sewing machines around the world.
We've already shipped hundreds of gowns and masks to local hospitals and clinics in the U.S., Canada, Ireland, Norway, Spain, and Ukraine with our Chicago loft actually cutting gowns and masks that a local sewing club is finishing; but that's just a drop in the bucket. If any other sailmaker would like to join us in this fight, contact UK Sailmakers at info@uksailmakers.com and we'll send you the isolation gown cutter file.
Sailors, by their nature, always rush to help others in need; this is no exception. Join us in this fight and here's to the return of the "old normal."