Today is launch day for Episode 04 of Conversations with Classic Boats, a podcast produced by our friend and longtime WindCheck contributor Tom Darling. This installment is entitled "Man and their Dinghies."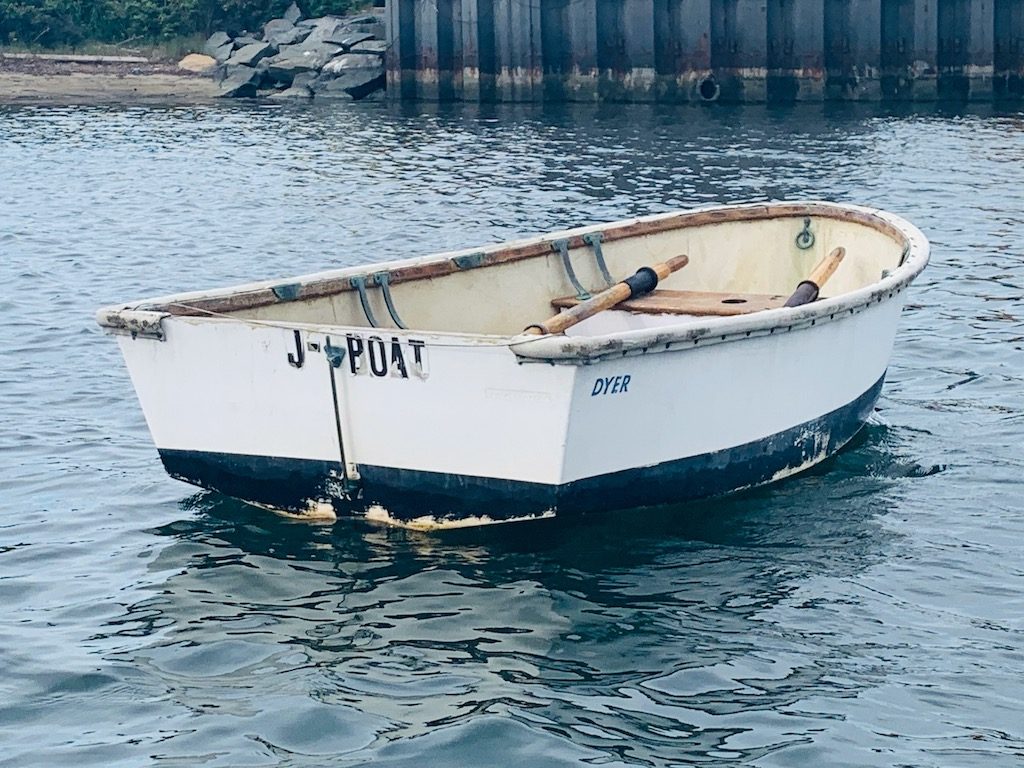 "This is our sixth month on air," says Tom, and what a six months that has been. When we started Conversations with Classic Boats in May of this year, in the teeth of the pandemic, we assumed we would be touring regatta sites and interviewing fortunate owners of esteemed traditional sailing yachts. That was then. Now, it's different.
"We came to learn classic is everywhere, and it can come in huge packages like the AC monster Reliance and in small packages, even micro, three-foot packages like the Nantucket radiosailing rockets of the last episode. But what about small classics; pint-size vintage boats. Traditional watercraft have been a part of boating since Neanderthal man and a pile of reeds held together with mud and animal hide. These mini classics have many varieties, names like punt and wherry, and varietals like Whitehall and Peapod.
"If 'yacht' is the Dutch word that came into the English language in the late 17th century with Charles II, arguably the first royal yachtsman in modern history, the term "dinghy" was not far behind. That's why this Episode is Man and their Dinghies, like Man and His Dog. Designed for rowing and sailing in the service of their owners' yachts, the dinghy is sailing man's best friend."
To listen to CWCB Episode 04, visit https://www.conversationswithclassicboats.com/episodes/episode-05-a-man-and-his-dinghy.
Conversations with Classic Boats is a podcast about classic boats and the stories behind them. "Subscribe wherever you get your podcasts, and help us push to the next level of subscribers," says Tom. "We're up to a thousand with support from our sponsors Team One Newport and WindCheck, and we're headed for two thousand fans of Conversations with Classic Boats."
To listen, log onto https://www.conversationswithclassicboats.com, and look for Tom's article, "Model Classics, Instant Classic: Radiosailing Takes Off with DragonFlite 95 at Nantucket Race Week 2020" in the November/December 2020 edition of WindCheck…our 200th issue!