Virtually Weathering the Holidays Together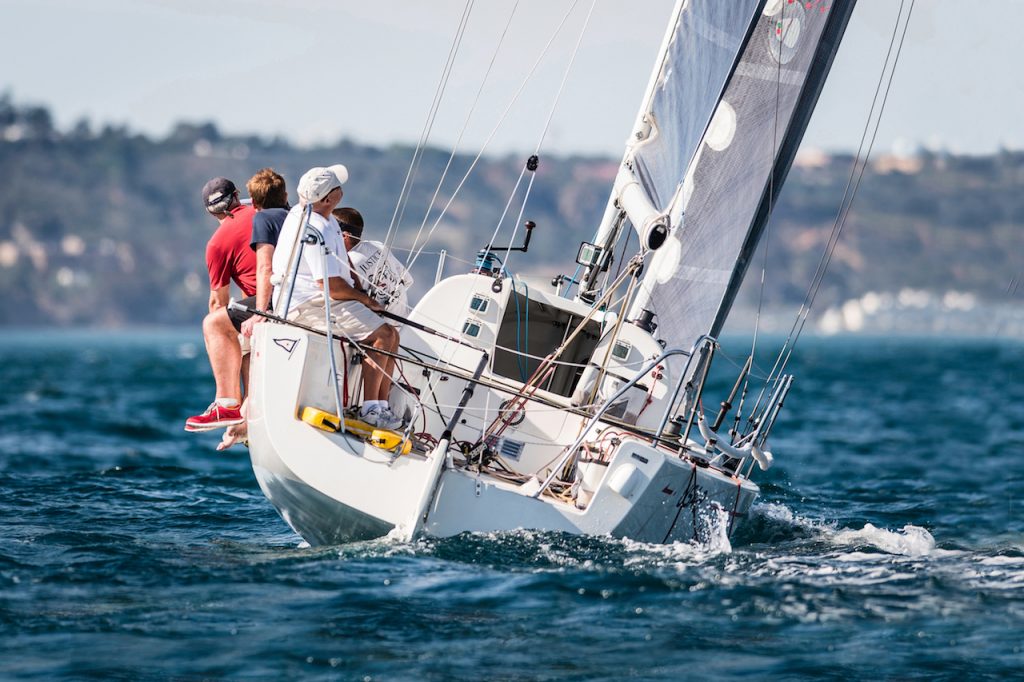 Our friends at North U, the leader in sailboat racing education, have announced three ways to get wiser on the water this winter. Want to trim, steer, and crew better? Who doesn't want to have faster starts and consequently, winning finishes, and more consistently? It's about performance, and that's what North U offers, and now, with extra virtual options.
Understanding that sailors and racers might have more time off the water this winter, and not everyone is into AngryBirds or Car Racing, North U created some winter fun. First, a new four-part sail trim webinar; also, the three-volume Performance Racing Tactics is now available on Kindle; and risk-free registration for the 6th Annual North U Mid-Winter Racing Clinic in sunny St. Thomas, in the US Virgin Islands is open now.
"Bring your questions, leave with speed. Get the critical increment of Fast at a North U Trim Webinar," offers Bill Gladstone, Director of North U. This winter, sailors would be smart to visit the top tier range of free and affordable downloads on the website, as well as signing up for the webinar. Mulling the material over a glass of something at home is of increasing appeal to sailors who know speed and smarts win races.
Boat Speed and Racing Trim Webinar:
– A Four-Session Course led by North U Director, Bill Gladstone
– Sign up for single sessions ($40/ea) or the full series ($145)
– 2 hour sessions, 8 hours total
– LIVE December 1, 3, 8, 10, 2020; 7-9pm EST
– View, Review, Revisit Recordings as often as you like
– Don't want to wait? Earlier recordings available On-Demand
Curriculum
– The latest in upwind trim and performance in all conditions
– Symmetric and asymmetric spinnaker trim for better speed and control
– North U Trim book available by mail.
– No-risk registration
With over 25 titles on offer, the NorthU library is the most comprehensive available. And now, an essential part of any racing sailor's library, the Kindle EBook comes in three volumes: I. Starting. II. Upwind and III. Downwind & Mark Rounding
Special Introductory Price: Get all 3 Volumes for just $29.97!
"Every race challenges us in new ways, for no two races are alike. Part of the enduring appeal of racing is the breadth of the challenge it provides," writes Gladstone, in volume I, Chapter 1: Strategy, Tactics and the Racing Pyramid. Included in the volumes are race planners, charts and diagrams, clearly organized into manageable and succinct sections.
Performance Racing Tactics, by Bill Gladstone, is the most complete book on modern racing tactics, is now available as a Kindle EBook. The seventh edition covers tactics, rules, weather, and strategy in 180 information-packed pages. The fast-moving, easy-to-follow format is accessible to all readers. Rules are covered the way you use them – (ie upwind rules as part of upwind tactics). The content offers complete information for neophytes and insights which grab the attention of the saltiest dog. Quizzes and skill-building sections show how to develop a race-winning approach.
*
Rounding the mark last, in March, but with extreme optimism, is the 6th Annual NorthU Mid-Winter Racing Clinic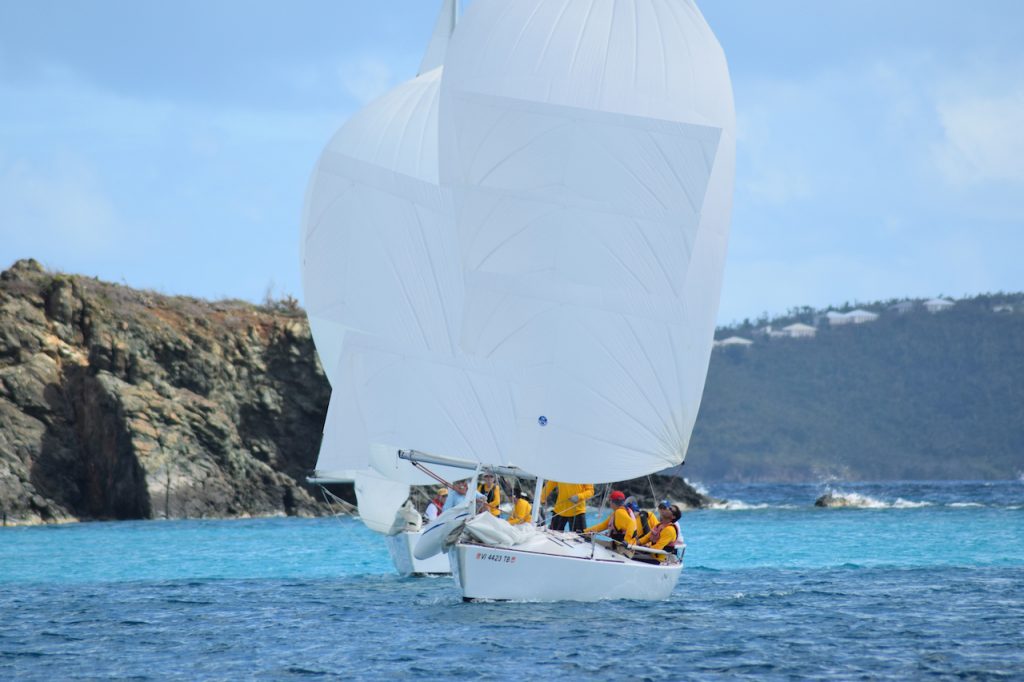 Five Full Days March 10 – 14, 2021 at St. Thomas Sailing Center U.S. Virgin Islands!
• Fleet of matched IC24s
• Expert Coach aboard each boat
• Max 4 sailors per boat
• On the water training and races
• Shoreside seminars & video debriefs
• Led by North U Director Bill Gladstone
• Training in all facets of starts, racing trim, helming, spinnaker handling, and tactics
• Water ~78° Air ~82° Wind 10-15 knots
• COVID Protocol in Place/ Risk-Free Registration
For more information, photos or to collaborate on creative experiential education and training, NorthU looks forward to hearing from sailors and racers worldwide.