Our friends at The Sailing Museum in Newport, Rhode Island have announced the Public Opening of their facility at 365 Thames Street is scheduled for Tuesday, May 10. As exhibits arrive and partners help bring the museum to life, here are a few highlights from The Sailing Museum newsletter:
Ready…Set…Foil!
A race-ready foiling Moth has arrived! Thanks to the Appleton Family for their gift to The Sailing Museum. Cameron gave us a rigging demo during his visit and will be back to attach the foils once the custom cradle is in place.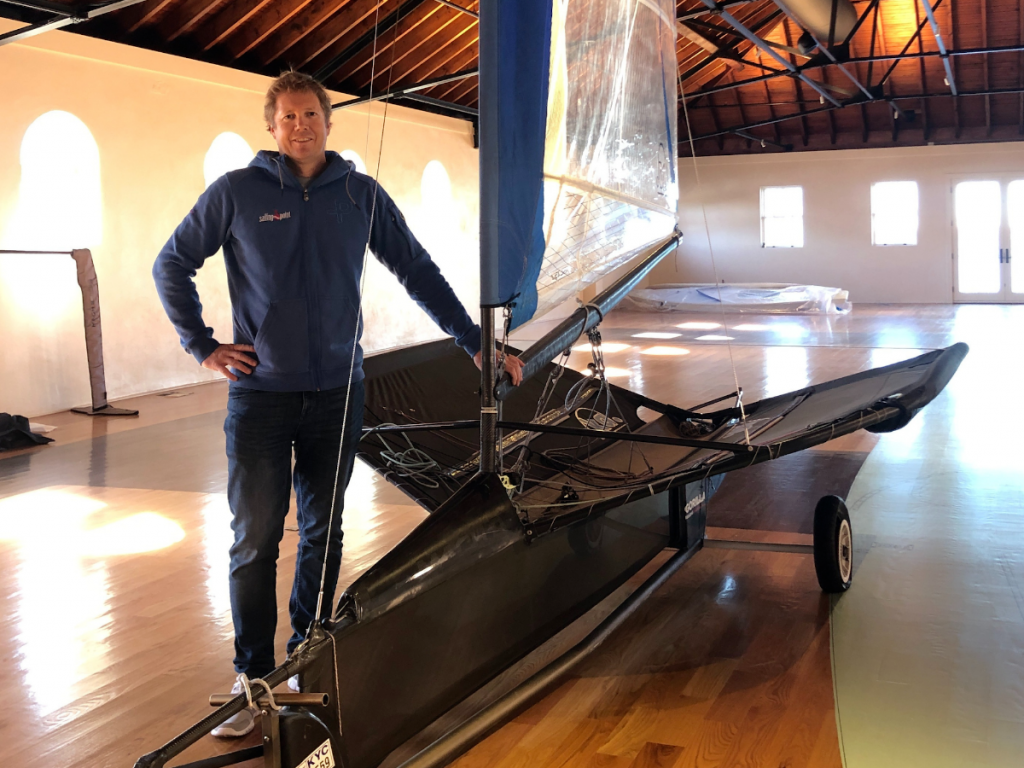 Olympic Sailing History
In the Olympics display, Hall of Famer Lynne Jewell Shore's Team USA uniform will be displayed. The kit is from the 1988 Olympics in Seoul, South Korea when she and teammate (and fellow Hall of Famer) Allison Jolly won the first gold medal in women's Olympic sailing.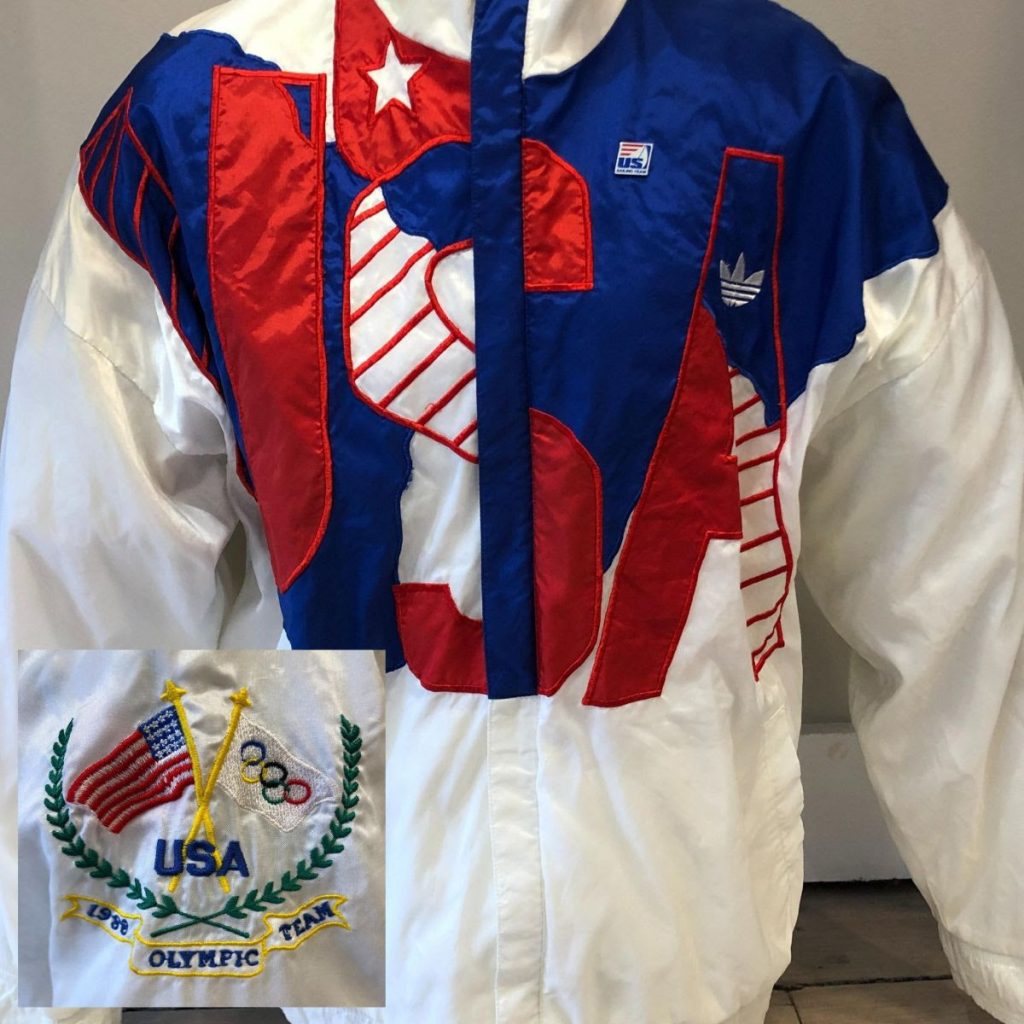 Innovation at Work
Thanks to Hall of Famer Stan Honey for allowing us to show-off his 2011 Sports Emmy Award in The Sailing Museum. Stan has won three Emmy Awards: K-Zone™, a baseball pitch tracking and highlighting system; RACEf/x® which tracks NASCAR racers using GPS; and the one you see at The Sailing Museum, called LiveLine™, a helicopter mounted, GPS-tracked camera system first implemented during the 2013 America's Cup in conjunction with GPS tracking on the race boats and marks.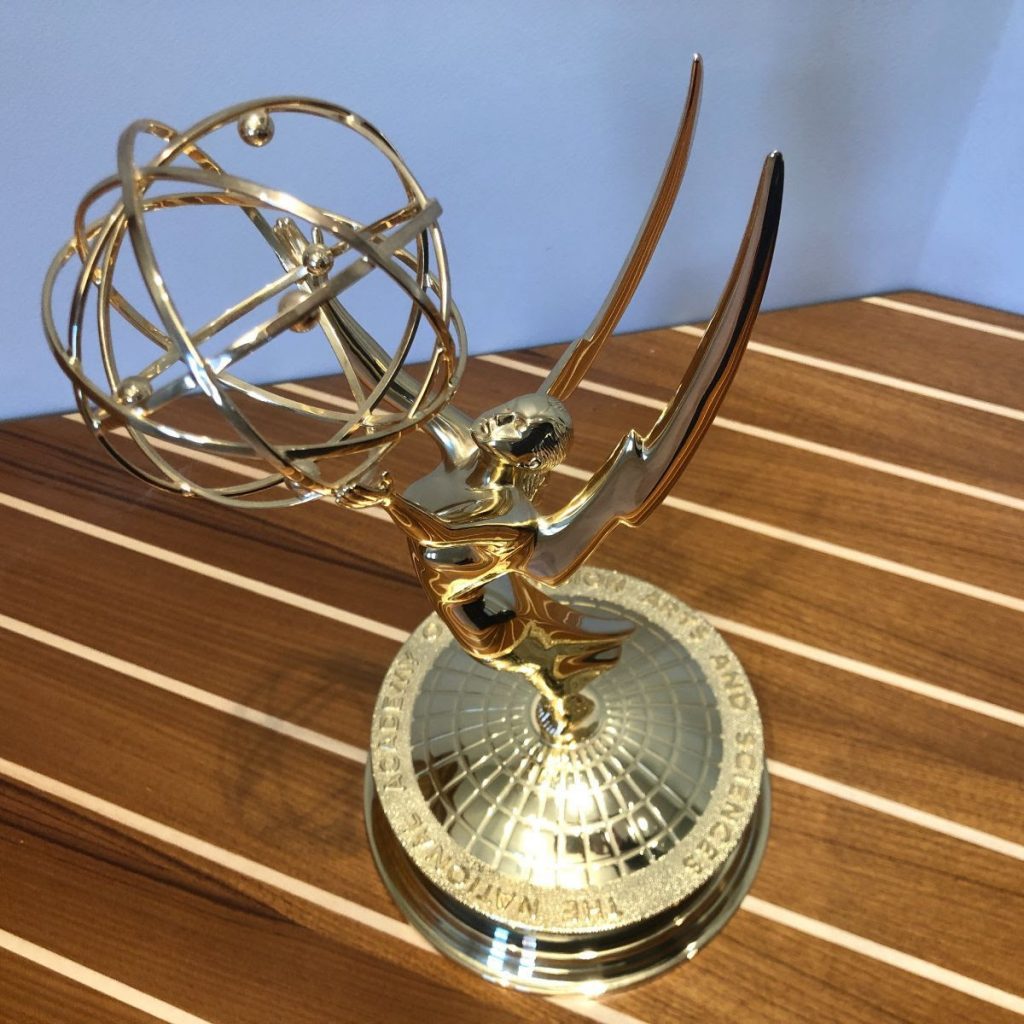 The Museum Store – A Destination that Supports
The Sailing Museum Store cabinetry has been installed. Over the next few months we'll be filling this newly renovated space with sailing inspired gifts and apparel. A little piece of Newport, sailing history, and sailing culture will make for the perfect gift or keepsake for visitors far and wide. And yes, we will have an online store! All proceeds will support the museum operation.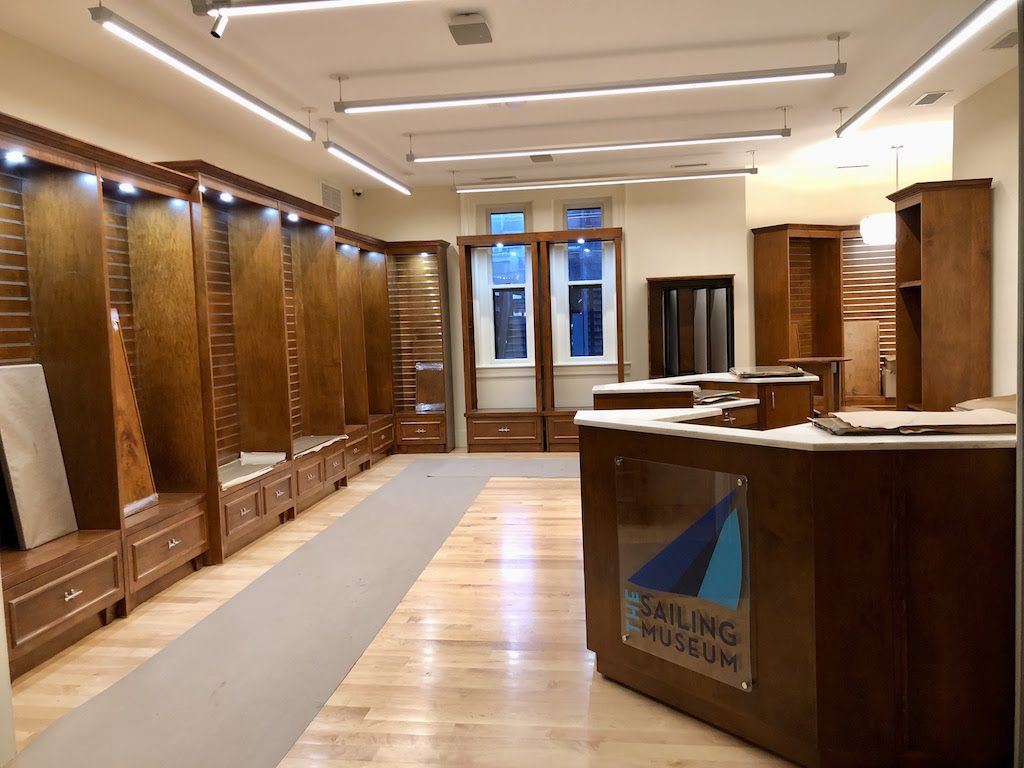 Donate Today
The Sailing Museum will be a place for people of all ages, all backgrounds and abilities to experience everything sailing has to offer, learn about the titans of the sport and connect with resources to begin or deepen a lifelong love of sailing. Donate today and to help us cross the finish line!
For more information including volunteer and employment opportunities, log onto thesailingmuseum.org.